Solar-Powered Cars: Still a Concept
Forward-looking universities and automakers are serious about finding alternatives to gasoline-powered vehicles. A technological advancement that replaces the traditional engine could revolutionize transportation and help the environment by decreasing dependence on fossil-fuel combustion. Being the first to make such a discovery would be a game-changer for any company or institution. Here are the four most pioneering and successful ways that solar is used in cars today:
The Practical Solar Car
According to the EPA, about 29 percent of all U.S. greenhouse gas emissions come from the combustion of fossil fuels to transport people and goods. That makes transportation the largest source of the nation's CO2 emissions.
Solar cars are a long way from being mainstream, but the next best thing is electric vehicles (EV) and EV plug-in hybrids that use both electricity and a gas-powered engine. Charge the car using solar panels from home, like EV expert Christoff Demont-Heinrich, and EVs become the most practical, emissions-free car on the market today.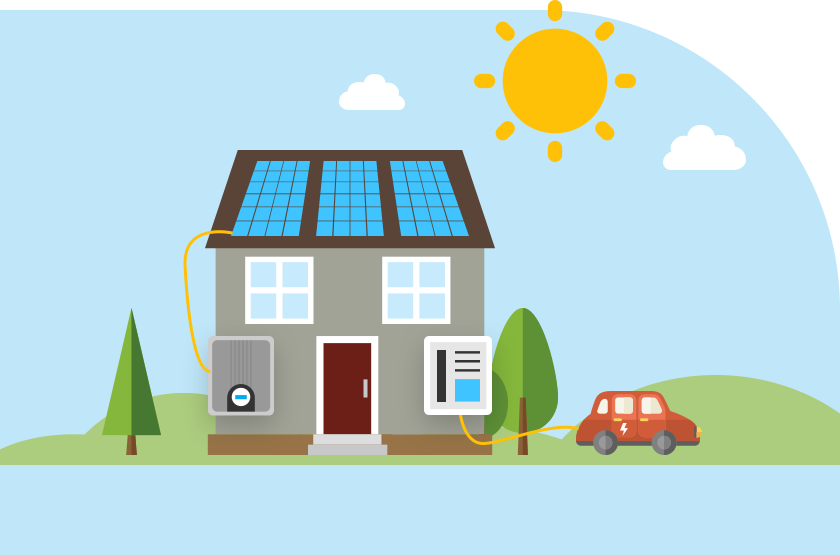 Solar panels collect light from the sun to generate clean, renewable electricity.
An inverter connected to the panels converts DC electricity into usable AC electricity that is used for the home's electricity needs.
Installed in all-electric cars is an onboard charger allowing EV owners to use the charging cord to connect to a source of electricity.
A 240-volt wall-mounted, hard-wired EV charging station, usually installed in the home's garage, quickly and conveniently charges the EV's battery.
Nissan Leaf
Consumers looking to buy an EV will run into the best-selling Nissan Leaf. The Leaf was introduced in late 2010 and was one of the first fully electric mass-market cars priced for the everyday person. This car is not to be confused with hybrid vehicles that have gasoline engines to back-up the electric motor. It is a vehicle that runs exclusively on electricity with the 2019 model averaging a 150 to 226 mile range, making the car ideal for people with shorter commutes. To charge the vehicle, consumers need to have a garage and a 240-volt charger.
This four-door, five-passenger hatchback car is a practical, affordable choice. EV expert Demont-Heinrich lauds his own Leaf noting that it is quiet, quick, and fun to drive since it has so much zip.
Can go up to 100 mph
84-107 miles (depending on 24kWh or 30kWh battery purchased)
The 30kWh battery can fully charge between 35 hours with 110V and as little as 0.75 hours with a 440V charger.
Tesla Model S
While the $75,000-$100,000 price tag cuts out many consumers, this EV reflects the cost in quality, style, and performance. Charging at home is fast and Tesla has installed 661 Supercharger stations across the nation that provide up to 170 miles of range in as little as 30 minutes. The drive is silent. The cabin provides the sound dynamics of a recording studio. The car is fast. The standard All-Wheel Drive Dual Motor goes from zero to 60 miles per hour in 2.8 seconds. And of course, the sophisticated interior and exterior style of the Tesla is without comparison.
The closest most of us will get to driving this model is at the local showroom. However, EV expert Demont-Heinrich notes the Model 3, at $35,000, is the world's most popular electric vehicle.
Top speed of 130-155 mph
218-294 mile range
Twenty-nine miles of range per hour using a single charge, a dual charger provides 58 miles of range per hour. Using a 240-volt 48 amp wall connector, it will take less than nine hours to fully charge after driving 300 miles.
BMW i3
The BMW i3 was the fourth best-selling EV in 2018 in the U.S. and is one of only a few models that were designed to be an EV from the start. Costing $43,395, this car still locks many people out of the market but is more affordable than a Tesla Model S. The i3 offers an optional gas engine that extends the electric-only range of 81 miles to a total range of 150 miles. In 2017, the i3 will increase its battery-range to 114 miles. Car and Driver noted zero to 60 was tested at 6.5 seconds and described good handling due to a low center of gravity.
The four-passenger BMW i3 is constructed using Carbon Fiber Reinforced Plastic. As strong as steel but half the weight, the material allows the i3 and its i8 plug-in cousin, to boast fast acceleration, notable handling, and high efficiency.
The BMW i3 has a top speed of 92 miles per hour.
Battery-only range is 81 miles; an optional gas engine increases the range to 150 miles.
At 240-volts it charges in three hours.
Ford Fusion Energi
The Fusion Energi is perhaps the most practical and good-looking car from Ford's line of plug-in hybrids. Even though the Fusion Energi SE sells for $33,995, which is $11,000 more than the base Fusion model, its sales are still strong. This is perhaps because the car is one of only a few plug-in mid-size sedans on the market. The Energi is pleasant to drive but slow, especially when driven in all-electric mode.
The Ford Fusion Energi delivers a combined city/highway rating of 38 mpg, a good EPA rating considering the size of the five-passenger sedan.
The Energi has a top speed of 105 mph.
Battery-range of 21 miles, and 550 miles of total range from gas and electricity.
The battery can be fully charged in seven hours with a 120-volt power source or in 2.5 hours using a 240-volt source.
How Much Can an Electric Vehicle Save You?
In addition to a $2,500 to $7,500 federal tax credit for plug-in electric vehicles (amount dependent on battery capacity and weight), there are many other ways EVs can save you money. Check out our cost calculator to see how much you can save in fuel, then find out if your state offers incentives, rebates or perks for driving green:
Rebate or tax credit ($2,500 +)
Rebate or tax credit ($1,000 +)
Minor benefits
No benefits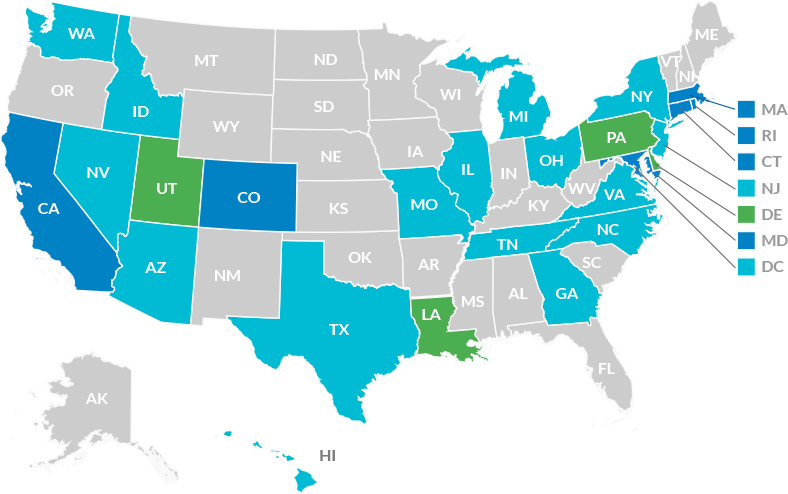 Pros & Cons of Driving an Electric Vehicle
Pros
Fun to Drive
EV expert Demont-Heinrich notes that while the zero to 60 speed of his Leaf is not impressive, the lack of torque means no lag. Between 10 to 50 miles the car is zippy and can move through traffic easily.
Silent and Smooth
According to Demont-Heinrich, EVs are not only fast, they are quiet. There is no loud engine clouding the sound of music or conversation making for a more pleasant and enjoyable ride.
Time Saver
An electric-only car eliminates time at the gas pump and plug-in hybrids make gas station visits much less frequent. Some hybrid owners never go to the pump since their commutes are within the electric-only range of their EVs.
Money Saver
EV owners spend much less on gas, some spending nothing. The California Center for Sustainable Energy (CCSE) notes that 39 percent of the state's EV owners had solar, 17 percent were planning to go solar. Demont-Heinrich never visits the gas pump using his 5.6 kW system to charge his vehicle with clean energy.
Reduces Carbon
Footprint
According to the EPA, passenger cars and light-duty trucks make up the largest source of transportation-related greenhouse gas emissions. Reducing the use of petroleum-based products minimizes harmful carbon emissions.
Cons
Big Price Tag
Punia notes that one of the biggest things holding EVs back is the expense. Yet, he says, as EVs evolve and become more mainstream the cost of an EV will be more financially accessible to the average consumer.
Limited Range
The U.S. Department of Transportation reports that the average commuter drives 37 miles a day, less than the electric-only range of most EVs and plug-in hybrids. However, traveling long distances is often not an option.
Few Charging Stations
The charging network in the United States is insufficient. The only company that has focused on improving this is Tesla, Demont-Heinrich explains, and while this con is not the fault of the EV, it is still an issue.
Long Charging Times
Filling up the gas tank might take five minutes, but charging a battery takes longer. Demont-Heinrich notes that a 120-volt charger (known as trickle charging), charges his Leaf in 16 hours. With a 240-volt charger, that number goes down to about 5.5 hours.
Limited Selection
There are currently about 20 EVs for consumers to choose from. Most all are limited to compact and subcompact electric-only cars and mid-size hybrid sedans.
Save Your Wallet, Save the Planet with Solar Electric Cars
Replacing gas with less expensive electricity can help keep money in your pocket. According to the U.S. Department of Energy, transportation ranks as most households' second-largest expense after housing. One of the best things about the EVs and solar cars, Punia and Demont-Heinrich agree, is fuel independence.
Keep Money in Your Pocket
The Department of Energy (DOE) notes that EV drivers pay $1.17 to drive the same distance a traditional car could go on a gallon of gasoline. Consumers buy on average 11 gallons of gas per week, and at roughly $3 per gallon for gas, EV drivers' yearly fuel bills drop from about $1,716 to $669.
$1,000 annual savings on fuel
You could buy:
A 13-inch MacBook Pro.
A complete home gym system.
A three-night stay at a four-star luxury hotel in Waikiki.
11,000 meals for people facing hunger through Feeding America.
Save Time
If a driver goes to the gas station once a week and spends five minutes there during each visit, drivers are spending 260 minutes each year breathing in fumes at the pump.
4.5 hours of extra time
EV owners can:
Watch two movies.
Get another 260 minutes on the treadmill.
Take a road-trip and discover new places.
Read a best-selling thriller.
Save the Planet
If driving in electric-only mode, EV owners take the average 4.7 metric tons of CO2 released into the air each year down to zero. If using solar panels to charge the car, the impacts are even greater since consumers are replacing petroleum-fueled electricity with clean, renewable energy.
4.7 metric tons of CO2 not released
To offset 4.7 metric tons of CO2, the average drivers would have to:
Plant 235 trees each year or 20 trees every month.
Donate $70.50 each year to the Nature Conservancy.
Recycle 1.5 tons of waste annually.
Save half of your homes' energy use each year.
Solar Accessories for Vehicles
While your car may not be powered entirely by solar panels, you can still use solar accessories to charge phones, iPods, computers, and more while you're on the road.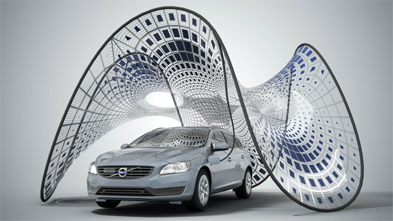 Solar Airplanes: The Future of Flight?
Solar Impulse 2

Passengers

1

Average Speed

46 mph

Range

Varies dependent upon weather conditions – longest flight time recorded at 117 hours, 52 minutes

Weather Conditions

Because of its fragile airframe, cannot fly in overly turbulent conditions or without sunlight for prolonged periods of time

Pollution Produced

0 carbon emissions
Typical 737 Airliner

Passengers

129 including crew

Average Speed

530 mph

Range

2,985 nautical miles

Weather Conditions

Can fly in turbulent conditions, day or night

Pollution Produced

Estimates vary, but someone flying from London to New York and back (likely on a 747) generates roughly the same level of carbon emissions as the average European heating a home for a year.
If you follow technology in the news you may have caught sight of the Solar Impulse, or more likely the upgraded Solar Impulse 2, a specially designed aircraft powered entirely by solar energy. Designed and developed out of Switzerland, both craft essentially resemble long rulers with propellers, and are designed to be the first solar airplanes capable of flying at long distances (even at night) due to their ability to capture and store energy in onboard batteries.
While the Solar Impulse project and others such as NASA's unmanned "Helios" craft represent a leap forward in solar tech as applied to aviation, it is tempting to envision a world where we can all travel by air and no longer be tied to fossil fuels and the pollution it leaves in our skies. By one estimate, global air travel accounts for 2.5 percent of all global combustion-related carbon emissions. And with overall aircraft emissions projected to rise by 70 percent between 2005 and 2020, the impetus for a solar-powered air industry would seem apparent. But for those of us hoping to take our first flight on a solar-powered airliner, there are major limitations to the technology that will likely keep these hopes forever in the realm of wishful thinking.
First, it should be noted that solar-powered planes have actually been flying since the 1970's. Why well into the 21st century we have yet to see a solar-powered equivalent of a Boeing 747, or even its smaller cousin the 737, has less to do with a lack of vision, and more to do with three fundamentals of flight critical to any aircraft – weight, propulsion, and overall speed.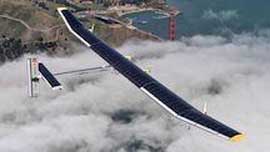 What allows a plane to fly at all is a force called "lift," which is generated by getting enough air to flow both over and under its own wings. Lift is what allows a plane to overcome the force of its own weight and remain aloft, and is created and sustained through the continuous forward motion of its wings through the air. In order to lift more weight, a plane has to go faster. In order to go faster, a plane has to have more power, which is where solar energy ultimately falls short.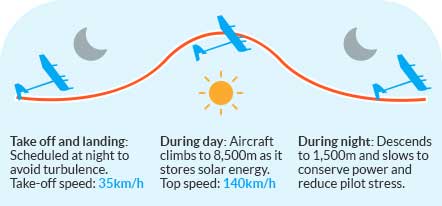 In the case of the Solar Impulse 2, its lifting capacity is severely limited by the relatively scant speed produced from its four electrically driven propellers. Even though it's covered in 17,248 solar cells, the craft can only harvest and produce enough energy to propel itself at an average 46 miles per hour.
Because of this low speed capability, the Solar Impulse 2 has to weigh little more than an average-sized pickup truck, and can carry only one person. In stark contrast, the relatively massive jet engines on a typical Boeing 737 allow it to cruise along at 530 miles per hour, which in turn allows it the lifting ability to carry more than 120 passengers and their associated cargo.
This power and speed limitation, more than any other factor, is the reason why solar technology as it currently stands cannot afford us a solution to the environmental problems associated with air travel. Solar powered engines cannot produce the kind of speed necessary to lift sizable groups of people through the air, and simply adding more solar panels would only add more weight and thus compound the problem. Until these challenges can be resolved, solar tech's biggest promise in aviation will likely be tied to lighter craft, namely unmanned aerial vehicles, designated for purposes in which longer flight times and slower speeds are more practical.
Cars, Planes and the Environment
The transportation sector makes life as we know it possible. Personal vehicles and large trucks, public transportation, airplanes, freight trains, ships and barges all burn gasoline and other fossil fuels. It is no wonder then that transportation is the source of 29 percent of all U.S. greenhouse gas emissions. Emitting significant amounts of CO2 into the air is contributing to climate change and it is critical now for the U.S., one of the world's top CO2 emitters, to take actions that reduce vehicle emissions and the nation's dependence on oil. As the demand for transportation increases in the coming years, the need to replace gasoline-powered engines with clean, renewable energy will become increasingly important. By using EVs that emit far less or even zero emissions, the U.S. can help make a true impact on climate change.
A typical passenger vehicle emits approximately 4.7 metric tons of carbon dioxide annually while a vehicle that operates exclusively on electricity does not emit any tailpipe emissions.
With less than five percent of the world's population, the United States has one-fourth of the world's automobiles.
The U.S. uses 28 percent of its total energy annually to transport people and goods from one place to another.
Cars, motorcycles, trucks, and buses drove nearly three trillion miles in the U.S. annually—more than driving to the Sun and back 16,000 times.
The United States is the second top carbon dioxide emitter after China, producing 16 percent of the world's CO2 emissions.
Since 1970, global carbon emissions have increased by about 90 percent.