With a nickname like Sunshine State, it's no wonder Florida has more than 400 solar companies, and that the state ranked 16th nationally for solar electric capacity installed in 2015. As technology improves, the cost of moving to solar power has been declining, and a variety of incentives and tax credits are helping to drive solar's popularity in Florida. Find information for solar energy in Florida, including solar panel installers, research resources, and state electricity costs.
Florida's Solar
Report Card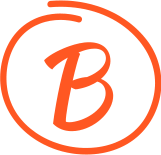 Methodology

To determine a grade for each state, our researchers and solar experts analyzed data on crucial solar-advancement criteria from the following sources:
We determined a rank from 1 to 10 for each state in each category. We then combined the scores with the following weights and assigned an overall grade for each state. Our goal is to encourage those considering solar for their homes to get a basic understanding of solar potential in their areas and discover the best opportunities for clean energy available.
Incentives & Rebates, 40%
Electricity Rate, 15%
Renewable Energy Policy, 30%
Interconnection Ease, 5%
Photovoltaic Potential, 10%
Florida Electricity Costs at a Glance
Residents are beginning to see the benefits of solar: currently there are almost 26,000 homes in the state powered by solar, and Florida ranks 10th in the nation for utility-scale solar power. Although renewable energy sources still account for a small fraction of Florida's electric power, that number is likely to rise as electricity costs increase.
Cost of Residential Electricity
Data from U.S. Energy Information Administration
*as of Q3 2015
Florida Breakdown:
Polices, Incentives, Credits
Florida Solar Policies & Incentives
With its reputation for sunny skies and clear days, Florida has some of the best climatic conditions in the nation for going solar. To take advantage, the state government has instituted a number of incentives and solar policies to benefit the economy and residents' pocketbooks. Individual consumers can apply for personal tax credits and rebates, and businesses can take advantage of financing and corporate tax deductions. In addition, the state utilities commission has ensured that solar customers receive a credit for producing power that exceeds their usage.
REBATES/INCENTIVES
Miami-Dade County Energy Efficiency and Renewable Energy Finance Program
Financial assistance is available for residential and commercial property owners seeking to improve their properties by adding renewable resources, including solar photovoltaic installations. Applicants must be the property's legal owner, and current on any mortgage. Loans are limited to 10 percent of the value of the property.
City of Longwood Raising Energy Efficiency Program
Owner-occupied residences in Longwood are eligible for rebates of up to $500 per year for making energy efficiency improvements to their properties, including installing solar photovoltaics. Applicants must use local contractors and suppliers.
Orlando Utilities Commission Residential Loan Program
Customers are eligible for low-interest loans up to $20,000 to install solar photovoltaic systems. Loans are repaid in three to 10 years, with interest rates from 2 to 5.5 percent. Properties must be owner-occupied single-family homes, townhouses or duplexes.
City of Tallahassee Utilities Solar Loans
Owners of photovoltaic systems may be eligible for loans up to $20,000 with an interest rate of 5 percent. Loan payments are made via monthly utility bills. An energy audit is required for all installations.
St. Lucie County – Solar and Energy Loan Fund
The nonprofit Solar and Energy Loan Fund offers low-interest loans for solar photovoltaic systems added as energy efficiency upgrades. Loans must be paid back within 15 years.
None for commercial specifically
POLICIES
Net metering
Florida's investor-owned utilities, municipal utilities and electric cooperatives are required to offer a net metering program to their customers. Investor-owned utilities have specific standards where net excess generation is carried forward as a credit on the customer's utility bill. Specific net metering standards are not set for municipal utilities or electric cooperatives. Each utility uses different forms; find your utility here.
Renewable Energy Easements and Rights Laws
Florida law prohibits the prevention of the installation of solar collectors, including on residential rooftops. Easements, created to maintain exposure of a solar energy installation to sunlight, must be in writing and recorded as any other legal document relating to the property.
None for residential specifically
None for commercial specifically
TAX CREDITS
Florida has no state income tax, so no credits are applicable.
None for residential specifically
None for commercial specifically
EXEMPTIONS
Solar and CHP Sales Tax Exemptions
Equipment and hardware needed to collect, transfer, convert or store solar energy for electricity are exempt from Florida's sales and use tax. Purchasers can print out a form and present it to the seller, who is required to keep records of the exemption.
None for commercial specifically
Florida Solar Panel Installers, Companies & Contractors
Find out more about some of the companies that offer solar installation in Florida.
Florida Solar Research Resources
Florida has a wide range of resources and information about renewable energy. Read more in the links below.
Florida Alliance for Renewable Energy
This coalition of residents, businesses, manufacturers and others is dedicated to creating jobs and economic benefits through renewable energy and public policy.
Florida Energy Systems Consortium
Created by the state government, this consortium is supported by 12 universities to perform research on innovative energy systems that provide alternative energy strategies for the state.
Natural Resources Defense Council – Florida Page
This website provides information about state-specific renewable energy sources, including solar and wind, and discusses how using renewable energy benefits the environment and wildlife conservation.