Arizona is drenched in sunlight, receiving about twice the average daily kilowatt-hours as any other state. All that sunlight coupled with supportive solar policies has landed Arizona among the top solar states in the country – third only to California and North Carolina in total installed solar electric capacity, according to the U.S. Energy Information Administration. Start your Arizona solar panel research below, with detailed information on installers, electricity costs, and various research resources.
Arizona's Solar
Report Card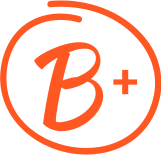 Methodology

To determine a grade for each state, our researchers and solar experts analyzed data on crucial solar-advancement criteria from the following sources:
We determined a rank from 1 to 10 for each state in each category. We then combined the scores with the following weights and assigned an overall grade for each state. Our goal is to encourage those considering solar for their homes to get a basic understanding of solar potential in their areas and discover the best opportunities for clean energy available.
Incentives & Rebates, 40%
Electricity Rate, 15%
Renewable Energy Policy, 30%
Interconnection Ease, 5%
Photovoltaic Potential, 10%
Arizona Electricity: Comparison Cost Trends
Electricity is crucial in Arizona, with six in 10 households relying on it as their primary source of heating and a whopping 25 percent of the state's residential energy taken up by air conditioning, more than four times the national average. Still, the average residential price for electricity is $0.124 per kWh, which is slightly lower than the national residential average of $0.13 per kWh, according to the U.S. Energy Information Administration. So far, about 9 percent of the state's electricity is generated from renewable resources, mostly in hydroelectric power from the Glen Canyon and Hoover dams but increasingly solar as well. Arizona is in the top 10 states in terms of solar growth projection, according to the EIA.
Cost of Residential Electricity
Data from U.S. Energy Information Administration
*as of Q3 2015
Arizona Solar Energy
Program Library
Policies, Rebates & Incentives for Solar Users in Arizona
For all of its solar potential, Arizona's Renewable Portfolio Standard calls for a moderate 15 percent of total energy be from renewable sources by 2025. Toward that end, Arizona also finds itself grappling with issues facing other solar states. Increases in utility fees have resulted in a drop in solar installations, and utilities are considering demand charges on solar customers to reduce loads during peak times. However, the state offers the Arizona Public Service Renewable Energy Incentive Program, which provides a rebate of up to $2 per watt of solar energy used. A variety of other rebate programs are available for solar panels in Arizona as are sales and property tax exemptions and a solar tax credit.
REBATES/INCENTIVES
None for residential specifically
None for commercial specifically
POLICIES
Solar Rights:
This law protects the rights of homeowners to install a solar energy device on their property without interference from a homeowner's association. Also, homeowners can receive reimbursement for reasonable attorney's fees if they win litigation with a homeowner's association regarding a solar device on the property.
None for commercial specifically
TAX CREDITS
Arizona homeowners with solar energy devices receive a tax credit for 25 percent the amount of the device. The maximum credit allowed is $1,000.
Commercial properties can receive a tax credit for solar energy systems of up to 10 percent of the installation costs, not to exceed $25,000 per building or $50,000 per business annually. Energy product manufacturers that expand or establish a business in Arizona can also receive a property tax credit for up to 10 percent. There is a statewide annual cap of $70 million per company.
Renewable Energy Production Tax Credit (Corporate) – Qualified renewable energy systems installed on or after December 31, 2010, may be eligible based on the amount of electricity produced annually for a 10-year period. The tax credit for PV and solar thermal electric systems varies by year of electricity production.
EXEMPTIONS
None for residential specifically
Solar Panels in Arizona: Contractor Directory
With all of Arizona's sun, it's not surprising that there are 400-plus solar companies in the state providing solar products and services including solar system design and installation, sales and distribution and manufacturing solar components. Installation prices in Arizona have dropped 15 percent in the past year, according to the Solar Energy Industries Association, making it faster for solar systems to pay for themselves and providing even more incentives for homeowners to go solar. Here is a list of just some of the solar panel contractors in Arizona:
Arizona Solar Energy Resource List
Arizona Corporation Commission
Meet the commissioners and find out about upcoming meetings and hearings for the board that regulates rates and services of the state's public utilities
Arizona Solar Center
Explore what the ASC calls "your guide to solar in Arizona," including technology, economic benefits, solar and sustainability calculators, training and education, and government policy.
Arizona State Legislature
Track legislation affecting solar energy, locate upcoming meetings and hearings on solar measures and stay current.
Arizona Goes Solar
Find out about the solar options available to homeowners with information from the Arizona Corporation Commission and the regulated electric utilities in Arizona.
DSIRE Incentives Database – Arizona
Find a comprehensive list of solar policies, financial incentives, including loans, grants and rebates, in a database monitored by the N.C. Clean Energy Technology Center.