A great place to start learning about commercial-scale solar energy is by talking to a professional solar installer. This guide is designed to help you find experienced, competent and trustworthy installers in your area, and to know just what you should expect from them when they assess your business's energy needs and solar potential.
What to Expect From Your Commercial Solar Installer
For commercial projects, the value proposition revolves around the return on investment, less so on the technology. I think most people are comfortable with the technology. We want to get them really comfortable with the savings that are going to be generated.
As a business person, you know the importance of quality workmanship, both in the products and services you produce as well as the ones you purchase. Here's a look at what you should expect a quality professional solar installer to help you to do:
Establish electrical load analysis
Items in one's home or business that use electricity are called "loads". These loads need to be measured in a practical way in order to determine the size and cost of a potential solar PV system. If a business is currently connected to a utility grid, then it already has access to load data via its electricity bill. A competent installer should be able to take that data and supplement it with data from his or her own inspection to provide the customer with an accurate electrical load assessment.
Determine the appropriate type(s) of solar panels
There are numerous factors to consider when choosing the right solar panels for a particular project, including size, cost, electricity generation per panel, manufacturer and warranty. A quality installer can calculate the number of panels needed and choose from among several reputable panel manufacturers to determine the right ones for the job.
Determine the solar PV system's overall size
Variables considered in sizing up a commercial solar system include: current load requirements; roof design and overall space available for panel placement; power generation potential; and projected system efficiency. A business's short- and long-term goals are also important factors. An installer will take into account all of these variables and more in determining a project's overall size.
Decide on the proper inverter and other required equipment
Solar PV systems require inverters, which are the devices that "invert" the direct current (DC) generated by the system's solar panels into alternating current (AC) that can then be used to supply your business's electrical needs. Other required equipment includes cables, batteries, charge controllers, meters and more.
Determine proper location and placement of solar panels
With solar panels, efficiency is key, and proper location and placement are essential to solar panel efficiency. Variables here include direction, tilt, shade, temperature, damage and maintenance concerns (due to harsh weather, interference from people and wildlife, etc.) legal restrictions, and others. Even aesthetics can play a role in the location and placement of panels. An experienced installer will consider all of these factors in his or her assessment.
Determine what building surveys are needed
Another important factor in assessing a commercial site for solar PV is the business's buildings themselves. An installer must carefully assess building structure, accessibility and more to determine whether any issues exist regarding increased load-bearing on roofs, etc. Any structural issues must also be analyzed in light of applicable state and local building regulations.
Provide a realistic estimate of expected system performance and efficiency
Many business owners start out with very little knowledge about how solar PV systems work and what can reasonably be expected from a system in terms of overall performance. Competent, professional installers will be able to provide prospective customers with an accurate estimate of their property's solar power and return on investment potential.
You can't just open up a car lot and start selling Mercedes. You've got to be vetted out by Mercedes first. The same principle applies to solar installers. The higher the quality of product offerings, the better the installation company because that means they have been vetted out by the vendor.
The Commercial Solar Site Assessment: Call for RFPs
After a business has done its initial research and hopefully received site assessments from a number of reputable installers, it's time to decide if going solar is the right choice. If the answer is "yes", then the next step is to put out a call for requests for proposals, or RFPs. Here's what to expect from the RFP process:
What is an RFP?
A request for proposal (RFP) is the term for the form and process employed by a business, or other entity, to obtain goods or services needed in the course of business. In this case, the service sought is the purchase and installation of a solar PV system. In other words, the RFP is a solicitation, or call out, for solar installers to bid for the business's solar PV project.
There are a number of basic steps making up the RFP process that every business should complete in order to feel confident that it has chosen the right installer for the project. Other steps may also apply depending on the nature of the contracting business and details of the specific project. Here are the basic steps:
1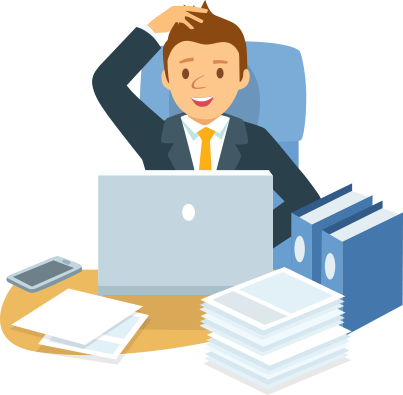 Write and Issue the RFP
The RFP is a written document that should include all of the essential information that the bidder will need to provide a detailed and accurate bid. The elements of an effective RFP are discussed below. Once it is written, the contracting business issues, or sends out, the RFP to potential bidders. While some entities, such as government agencies, may be required to put out an RFP to any and all potential bidders, private businesses are free to put out their RFPs to bidders of their choosing.
Elements of RFP
The elements of the written RFP will vary depending on the specifics of the project. However, there are several elements that all RFPs will likely need to include, such as contact information for the contracting company and return of bids; all specifics of the project (size, site information, building(s) structure description; energy load data, expected outcomes, etc.); site visit information; proposed time schedule; essential contract terms and deadline for return of bids.
RFP language should make clear all of the requirements that must be met (and evidenced in writing in the bid) by the potential bidder in order to qualify for the project. Crucial requirements to include in an RFP:
Designate that the bidding installer is responsible for obtaining all required permits, interconnection agreements, and other regulatory approvals.
Copies of all applicable county or city ordinances or regulatory requirements, detailed information on local permitting practices, and permit application forms.
Require the bidder to include in its bid a statement of its experience and qualifications. (e.g. completed past projects, reference letters, training, licenses, and certifications, etc.)
Require that all equipment used in the project meet applicable product codes and/or standards.
Require the bidder include a timeline of major project milestones, against which progress can be measured.
Require the installed system meet both national and international building and electric codes (as they apply).
Require the bidder include all applicable warranty information.
Include in the bid any applicable labor and resourcing requirements as stated in the RFP.
If the contracting business will assume system operation responsibilities, include the requirement that the successful bidder either hold training sessions for the business's maintenance staff and/or provide system O&M manuals.
If the system will be owned by a third party (i.e., not the contracting business) through a lease or PPA, then the RFP should include a provision that the bidder provide a performance monitoring program in its bid.
Source: National Renewable Energy Laboratory (NREL): State & Local Governments – Solar Requests for Proposals
2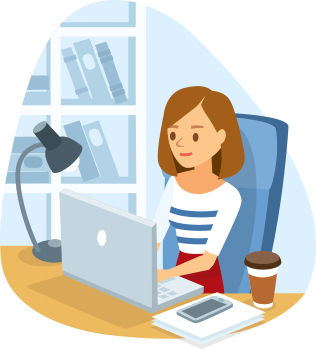 Arrange for potential bidders to conduct a site visit
A site visit by a potential bidder is crucial to provide an accurate bid. Details of the visit are normally laid out in the RFP. In some cases, a site visit may be unnecessary if the potential bidder has already visited the site and conducted a detailed site assessment.
During the site visit, an evaluation team from the proposed bidder will: Survey the project site.
Compare what it finds with the information provided in the RFP and/or other solicitation documents.
Ask questions to clarify any doubts or issues it may have.
The evaluation team will then incorporate its site visit findings into the bidder's formal written bid.
3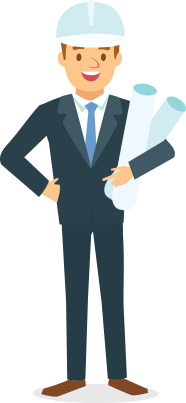 Review written bids and select winning installer
Once all written bids are received, it is extremely important that the contracting business goes over each bid carefully to make sure it understands every detail of the bidding installer's proposals. That's because, unless clearly stated otherwise, by accepting an installer's bid, the contracting business enters into a contract with the installer to do the job.
One of the most important questions for a customer to ask is, "Who is going to do the actual installation of the project?" Is the company that's pitching the solution also providing the solution, or are they subcontracting the work out? That's a big one. There's a significant amount of risk for the consumer in cases like that because then who's responsible for warranty on the work?
Know the Code: Check Your Commercial Solar Installer's License (really!)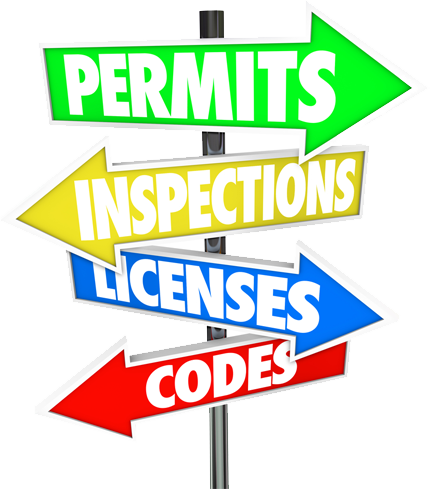 When it comes to finding a reputable solar PV installer, it's a good idea to stick with the old adage, "buyer beware." Fortunately, there are a few things businesses can look for to help them in their installer search, like seeking referrals from previous customers, checking with the Better Business Bureau, investigating the installer's workers' compensation history, and listening to plain old word-of-mouth. First and foremost, though, is to confirm the state license status of any installer under consideration, which requires contacting the appropriate state's licensing agency. You can use the map directly below to link to the licensing agency in your state.
A couple of things to keep in mind. First, it is important to understand that every state's licensing of solar installers is different. Be sure to find out exactly what license designation, if any, is required in your state for commercial-scale solar PV installation. Second: Never simply take a contractor's word that his or her license is in good standing. Always confirm it yourself.
State License Information and Links
Source: Interstate Renewable Energy Council, Solar Licensing Database
Accidents Happen: Verify Commercial Solar Installer's Insurance
Never hire a solar PV contractor or installer without proof of current contractor's insurance. The importance of this cannot be overstated. Without it, the contracting business, and possibly the business owners themselves, may be liable for money damages resulting from an accident during the installation process. Specific legal requirements regarding contractor's insurance vary by state, but generally speaking, having both contractor's general liability and workers' compensation policies in effect during solar system installation is crucial.
Workers' Compensation Insurance
Workers' compensation insurance is the policy that pays for damages resulting from work-related injury or illness to the policy holder's (contractor/installer) employees. In most states, workers' comp insurance must by law be carried by employers.
General Liability Insurance
General liability insurance protects the policyholder (contractor/installer) against physical and property damage to third parties (i.e. non-employees) resulting from the policyholder's negligence. While not required by law in all states, a business contracting for the installation of a commercial solar PV system should demand proof of general liability insurance from any installer under consideration.
Insurance vs. Bond
It is important to understand the difference between a contractor being insured and being bonded. A contractor's bond protects the contracting business when the contractor fails to complete a job, fails to pay for required permits or meet other financial obligations relating to a job. As with insurance, a business looking for a dependable solar PV installer should be sure that the installer is both bonded and fully insured.
Commercial Solar Advances: Tech Trends Your Installer Should Understand
Customers want to know that they're getting the newest technology when they buy a computer, phone or appliance. Patients want their doctors to know about the most recent innovations in practices and procedures when it comes to their medical treatment. It's about knowing you're getting the most powerful tool for your money. The same thing can be said for business owners looking for a solar PV system. And a willingness to keep up with the latest innovations in solar technology is another important factor when choosing a commercial solar installer.
Here's a look at some of most recent cutting-edge solar energy innovations that both you and your installer should know about:
Monitoring
According to IBM, human beings now create 2.5 quintillion bytes of data every day, which means that 90 percent of all data in the world was created within the last two years. Recent improvements in collecting, storing and interpreting these huge amounts of data have driven countless new technologies in the digital world, including more efficient and effective monitoring of solar PV systems. And more efficient monitoring means reduced operating costs.
Inverters
As mentioned earlier, a key component to any solar PV system is the inverter, which converts the DC electricity generated by the system's solar panels into consumable AC electricity. Inverter technology, especially for string inverters, is evolving , allowing for more efficiency and the resulting reduced energy costs. Combining components (such as the inverter, transformer, recombiner, and switchgear) into a single unit is also leading to cost reduction and higher reliability.
Battery Storage
When it comes to battery technology, a lot of attention today is being placed on batteries for electric vehicles. Make no mistake, though, innovations in EV batteries will have a significant effect on battery storage for solar PV systems. Emerging technologies are being developed for a number of battery types, including: solid-state lithium-ion batteries, the most common battery storage technology today; and lithium-sulfur batteries, which were used in combination with solar panels to power the three-day flight of the Zephyr-6 unmanned plane.
Balance of System (BOS)
Balance of system, or BOS, refers to the combination of all components of a solar PV system. According to the non-profit Rocky Mountain Institute, while solar module costs have come down significantly, BOS costs have remained a "barrier to large PV adoption." Innovations to BOS are in the making, however, such as Beamreach Solar's lighter, integrated module/racking systems that the company claims can be installed five times as fast as standard racking systems.
Drones
That's right, drones. DroneDeploy, a commercial drone software platform provider, uses drone-based thermal imagery to increase efficiency in solar panel installation and inspection. DroneDeploy technology also supports the solar PV installation and design process and is used by the largest solar energy companies around the world to install roof panels and map solar farms.
The biggest misconception [by a new customer] is that the system is going to offset more than they think it is. The reality is that you are talking about a technology, that on most big commercial projects, takes a big system to offset 20 percent of their electric needs. After they realize that, then it's time to talk about return on investment.
Commercial Solar Installers
Here's a list of some commercial solar installers across the U.S. Also, be sure to check out the lists of solar contractors on our state pages.