Oregon may have a reputation for cloudy days, but the state actually sees plenty of uninterrupted sun, particularly in the summer and fall. By combining cash incentives and state and federal tax credits, residents and commercial businesses can offset up to 80 percent of their initial solar energy investment, according to Energy Trust of Oregon. Seen how residents can take full advantage of solar panels in Oregon.
Oregon's Solar
Panel Report Card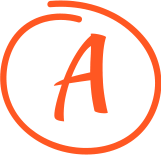 Methodology

To determine a grade for each state, our researchers and solar experts analyzed data on crucial solar-advancement criteria from the following sources:
We determined a rank from 1 to 10 for each state in each category. We then combined the scores with the following weights and assigned an overall grade for each state. Our goal is to encourage those considering solar for their homes to get a basic understanding of solar potential in their areas and discover the best opportunities for clean energy available.
Incentives & Rebates, 40%
Electricity Rate, 15%
Renewable Energy Policy, 30%
Interconnection Ease, 5%
Photovoltaic Potential, 10%
Electricity Costs in Oregon
At an average of just under $0.09/kWh, the cost of electricity in Oregon is below the national average. Although they remain relatively low, electricity prices in Oregon have risen steadily since 2005, making solar energy a cost-efficient alternative for conscious consumers. Oregonians currently get most of their electricity from hydroelectric power and natural gas. However, numerous incentives have the potential to increase solar energy's popularity in Oregon.
Cost of Oregon Residential Electricity
Data from U.S. Energy Information Administration
*as of Q3 2015
Oregon Solar:
Library of Resources
Oregon Solar Policies & Incentives
Oregon is one of the most solar-savvy states in the country. The Renewable Portfolio Standard requires the largest utilities to provide 25 percent of electricity from clean, renewable energy sources. For Oregon residents, there are numerous ways to save on solar energy systems, including up-front solar rebates, solar production incentives and tax credits. If you combine all of these potential savings with significant recent decreases in residential photovoltaic system prices, the incentives add up.
REBATES/INCENTIVES
Solar Electric Incentive Program:
Utility customers who install brand new solar PV power systems on existing or new homes or commercial buildings are eligible for incentives. The incentive amounts are up to $7,500 for a residence and up to $300,000 per project for a commercial building. An eligible system has a maximum size of 1,000 kW. The renewable energy credits generated during the first five years belong to the customer.
State Energy Loan Program:
Low-interest loans are available for home and school solar PV projects. Loans are usually between $20,000 and $20 million, and the terms vary. The terms of the loan cannot exceed the life of the project.
Solar Volumetric Incentive and Payments Program:
With this incentive program, solar PV systems that are 500 kW or smaller are paid for based on the kWh that are generated over 15 years. The pay rate is established when the system is first enrolled in this program.
New Homes Incentive Program:
Builders in Oregon are given cash incentives for building new homes featuring solar PV systems. The incentive amount can start at $600 and go up to $5,000 depending on how energy efficient a home is.
None for residential specifically
Commercial Energy Efficiency Rebate for Existing Buildings:
Commercial customers of investor-owned utilities in the state of Oregon can take advantage of incentives designed to boost energy efficiency through renewable energy projects, such as solar PV systems. The incentives vary by project.
Renewable Energy Development Grant Program:
Competitive grants are offered for solar PV projects in Oregon. A system must not have a nameplate capacity larger than 35 MW in order to be eligible. The maximum incentive is $250,000, or 35 percent of the total cost of a project.
Community Renewable Energy Feasibility Fund Program:
Grants are available for feasibility studies regarding renewable energy projects, including solar PV projects. Projects that are between 25 kW and 10 MW are considered in this program. The maximum incentive is $50,000.
POLICIES
Net Metering:
The solar PV system limit for net metering in Oregon is 2 MW for non-residential systems, while the limit is 25 kW for residential systems. Net excess generation is credited to the next bill of a customer as a KWh credit for a period of 12 months. The customer owns all renewable energy credits that are associated with electricity generation.
Energy Trust of Oregon:
Portland General Electric and Pacific Power must collect a 3 percent public-purpose charge from customers. A total of 56.7 percent of the funds that these utilities collect through this charge have to go toward programs that focus on energy efficiency, while more than 17 percent must go toward renewables.
Solar Easements & Rights Laws & Local Option Solar Rights Law:
Oregon laws protect property owners' access to solar resources for their solar PV systems. Thus, any provision that prohibits people to use solar power systems is unenforceable/void.
Solar Permitting Law:
A solar PV system in Oregon may qualify for a simplified process for permitting if it does not increase the peak height or footprint of a residential/commercial structure on which it is installed. The system needs to be aligned in such a way that it remains parallel to the roof's slope. Cities and counties cannot charge solar power permitting application fees, but they may charge solar project building permit fees.
Building Energy Code:
Various codes exist to reduce energy consumption in Oregon. One- and two- family buildings have energy efficiency requirements, and all other buildings have energy conservation requirements. Details can be found at the Online Code Environment & Advocacy Network.
Interconnection Standards:
Oregon has three sets of interconnection standards that apply to net metered systems, small-generator systems and large-generator systems. Interconnected net metered systems must be used to offset the customer's electricity requirements. Residential systems are limited to 25 kw, and non-residential are limited to 2 MW.
None for residential specifically
None or commercial specifically
TAX CREDITS
None for residential/commercial specifically
Residential Energy Tax Credit:
Incentives exist in Oregon for solar PV systems and are based on the kWh savings or the installed capacity of the systems. The incentive for solar PV systems maxes at $6,000 (over a period of four years) or half of a system's net costs, whichever is lower.
None for commercial specifically
TAX EXEMPTIONS
Renewable Energy Systems Exemption:
Any changes in a property's real market value stemming from the installation of a solar PVs system is 100 percent exempt from the assessment of the value of the property for the purpose of collecting property taxes.
None for residential specifically
Rural Renewable Energy Development Zones:
Commercial properties in Rural Renewable Energy Development Zones set up by multiple contiguous counties or cities may receive a local property tax exemption for three to five years for solar PV systems. There is a locally set cap on the total amount of property that may qualify for the exemption, but it cannot surpass $250 million.
Companies, Contractors & Installers
Oregon residents can choose from more than 149 businesses to help them with their solar energy system installations. When comparing offers, it's helpful to ask the contractor about the company's prior solar panel installation experience. It's also wise to make sure the company is listed with the Oregon Department of Energy to qualify for tax credits and Energy Trust to apply for cash incentives.
The list below will help you get started in your search for solar energy companies in Oregon.
Additional Resources
Energy Trust
Find renewable energy resources such as residential forms, contractors, and low-cost tips from Energy Trust and the Oregon Public Utility Commission (OPUC).
Oregon Department of Energy
Learn about residential energy tax credits for solar energy including solar electric, solar domestic water heating, solar pool heating, passive solar space heating and active solar space heating.
Oregon State Legislature
Stay informed about solar energy legislation and access contact information for legislators in Oregon.