Kentucky has one of the lowest average costs per watt for solar power, a bonus to those who value clean, green energy usage. However, it currently is near the bottom in terms of solar capacity installed, with only enough energy to power 800 homes. Solar panel installation prices have fallen, making now a good time to go green with solar power in Kentucky.
Kentucky's Solar
Report Card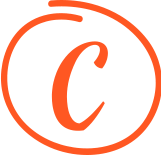 Methodology

To determine a grade for each state, our researchers and solar experts analyzed data on crucial solar-advancement criteria from the following sources:
We determined a rank from 1 to 10 for each state in each category. We then combined the scores with the following weights and assigned an overall grade for each state. Our goal is to encourage those considering solar for their homes to get a basic understanding of solar potential in their areas and discover the best opportunities for clean energy available.
Incentives & Rebates, 40%
Electricity Rate, 15%
Renewable Energy Policy, 30%
Interconnection Ease, 5%
Photovoltaic Potential, 10%
Kentucky's Electricity Cost vs. U.S. Averages
Electricity in Kentucky is inexpensive at just more $.10/kWh for residential customers, below the national average. In addition, prices have remained relatively consistent over the last few years, so consumers don't have a lot of motivation to go solar. Kentucky primarily uses coal for its energy needs, consuming four times more coal than natural gas, the state's next largest energy source.
Cost of Residential Electricity
Data from U.S. Energy Information Administration
*as of Q3 2015
Kentucky Resource Library:
Rebates, Policies, Credits
Kentucky Solar Policies & Incentives
Because of its wide use of coal and low energy costs overall, Kentucky doesn't have many incentives for using solar. However, some do exist. Tax credits and loans at the state and federal levels allow consumers to receive rebates and financial assistance as they switch to solar power. The Tennessee Valley Authority Generation Partners Program allows some Kentucky residents to receive discounts on or make money from renewable energy systems if they use less power than they generate. Find out more about some of the policies and incentives at work in Kentucky.
REBATES/INCENTIVES
TVA – Green Power Providers
Customers of the TVA utility can receive performance benefits. If they install solar panels or other alternative energy systems, TVA will buy the energy produced at 0.2 per kWh plus retail rate, along with a $1,000 benefit paid upon installation.
Energy Efficient Enterprise Loan Program
Kentucky residents can get maximum loan of $50,000 to be used for the installation of energy efficiency renovations and renewable energy systems for businesses, schools and municipalities.
POLICIES
Solar Easements and Rights Laws
Solar easements can be obtained through writing to ensure those with solar panels have access to direct sunlight.
Net Metering
Net metering allows customers who use alternative energy generators of up to 30 kW capacity to receive credit from their utility company for unused energy their generators produce.
Interconnection Standards
These rules aim to simplify connection standards for electric suppliers operating from solar, wind, biomass and hydroelectric power.
None for residential specifically
None for commercial specifically
TAX CREDITS
None for residential specifically
Tax Credits for Renewable Energy Facilities
Companies who build or renovate facilities to use renewable energy systems can receive a 100% state corporate income tax credit, limited liability entity tax credits and other reimbursements, up to $50,000. The minimum company investment amount must be $1,000,000.
Corporate Renewable Energy Tax Credit
A tax credit of 30% (up to $500) for the installation of solar panel energy systems on commercial property is available in Kentucky. The credit also provides a $3.00 per watt payment for energy produced in the case of solar panels.
EXEMPTIONS
Personal Renewable Energy Tax Credit
Homeowners can receive a tax credit of 30% (up to $500) for the installation of solar panel energy systems. The credit also provides a $3.00 per watt payment for energy produced by solar panels.
Solar Panel Companies & Installers in Kentucky
There are only a few solar panel providers in Kentucky, which can make narrowing them down easier. This list of solar companies can get you started.
Earthwell Energy Management
Earthwell is a full-service energy company that teams with public and private institutions to manage energy resources. The company offers solar PV and solar hot water systems and installation.
Where it operatesLouisville, KY
Year of opening2009
RegenEn Solar
RegenEn Solar provides and installs residential and commercial solar panels used for electricity and hot water.
Where it operatesLouisville, KY
Year of opening2009
Solar Energy Solutions
Solar Energy Solutions is a certified woman-owned business and is the state's oldest renewable energy company. Solar Energy Solutions offers both solar electric and solar hot water services.
Where it operatesLexington, KY
Year of opening2006
Kentucky Solar Information Resources
There are resources available for Kentucky residents to find out more about using solar power in the state.
Division of Renewable Energy
This branch of the Kentucky state government provides information to consumers about going solar along with resources on solar costs and financing.
Kentucky Solar Energy Society
This association of solar professionals and enthusiasts aims to advance solar use and other renewable energy across the state. Founded in 2007, it is an official chapter of the American Solar Energy Society.
Solar-Estimate
Learn about solar incentives and credits in your area and receive an online estimate for a solar unit.