California is a leading state for solar panel installation and growth potential. The evidence is compelling – California has the nation's most aggressive Renewable Portfolio Standards, the world's largest solar thermal plant and cash-back homeowner incentives. Factor in the sun-soaked days throughout much of the state, and California has the recipe for success in solar energy. Get started on the path to clean energy with this comprehensive guide to going solar in California.
California's Solar
Report Card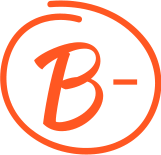 Methodology

To determine a grade for each state, our researchers and solar experts analyzed data on crucial solar-advancement criteria from the following sources:
We determined a rank from 1 to 10 for each state in each category. We then combined the scores with the following weights and assigned an overall grade for each state. Our goal is to encourage those considering solar for their homes to get a basic understanding of solar potential in their areas and discover the best opportunities for clean energy available.
Incentives & Rebates, 40%
Electricity Rate, 15%
Renewable Energy Policy, 30%
Interconnection Ease, 5%
Photovoltaic Potential, 10%
The High Price of Electricity in California
Despite being the most populous state, California has one of the lowest per capita total energy consumption in the nation, according to the U.S. Energy Information Administration. Residential electricity costs, however, are among the highest in the country at $.18/kWh, much higher than the nation's average of $.13/kWh. High electricity costs often prompt homeowners and businesses to turn to solar for financial savings and environmental benefits. About three-fifths of California's electricity comes from natural gas, however, the state's Renewable Portfolio Standard calls for 33 percent to come from renewable sources by 2020, and 50 percent by 2030.
Cost of Residential Electricity
Data from U.S. Energy Information Administration
*as of Q3 2015
Going Solar in California:
Library of Resources
Solar Panels in California: Policies & Incentives
California's Renewable Portfolio Standard, which mandates 33 percent of the state's electricity to come from renewable sources by 2020, is the foundation of California's solar success. The California Solar Initiative, which seeks to create 3,000 MW of new solar power by 2017 and place solar energy systems on 50 percent of new homes in 2020, has helped spur homeowners to join the movement as well. Under the California Solar Initiative, consumers get cash back on their solar panel systems. In addition, California's net-metering programs allow homeowners to get paid the retail rate for surplus energy that is returned to the grid. Owners of solar panels in California also are eligible for a property tax exemption, but not a sales tax exemption.
REBATES/INCENTIVES
SMUD – Business PV Incentive Program:
Commercial customers can receive an upfront incentive of $0.20/watt CSI-AC from the Sacramento Municipal Utility District for installing a PV system on their property. The program funding limits were met in April 2015. However, funds may still come available due to currently qualified projects that do not meet their progress milestones.
Los Angeles County – Commercial PACE:
The Property Assessed Clean Energy program allows commercial property owners to receive funding for PV system installation, which is paid back through a special assessment of property taxes.
POLICIES
Homebuyer Solar Option and Solar Offset Program:
Under this program, sellers of production homes are required to offer solar energy systems to all potential homebuyers. However, sellers also have the option to offset this requirement by installing a new system elsewhere that would be the equivalent of the system that would have been installed in a new home.
None specifically for commerical
TAX CREDITS
None specifically for residential
None specifically for commercial
EXEMPTIONS
Property Tax Incentives:
California businesses can earn property tax for 100 percent of system value, and 75 percent for dual-use equipment.
Solar Panel Installation Companies in California
As the largest solar market in the country, California employs more than 75,000 workers in the solar industry at more than 2,300 companies. The southern part of the state, known for its sunny weather, has about two-thirds more installation companies at work than California's northern counties. Nearly 250 contractors are equipped to install solar panels in Los Angeles County alone. Here is a list of solar panel contractors that can help residential homeowners meet their solar needs:
Additional Resources for California Solar
California Public Utilities Commission
Find out about the government agency that oversees and regulates investor-owned electric and natural gas utilities in the state, including energy rates, licensing and the California Solar Initiative.
Go Solar California
Get specific information California's solar rebate programs as the state encourages residents and businesses to install 3,000 MW of new solar by 2017.
California State Legislature
Search for legislation affecting solar and renewable energy, check the daily update for news and find out which legislator you need to contact.
Center for Sustainable Energy
Find out about energy efficiencies and renewable energy for your home as well as training and education in sustainable energy.
DSIRE – California
Explore state and federal incentives for solar energy in a database maintained by the N.C. Clean Energy Technology Center at N.C. State University.