For a state with some of the lowest retail electricity prices in the country, North Carolina is at the head of the pack with solar energy policy. In 2019, North Carolina ranked second after California in its amount of installed solar power generating capacity. Clean energy is the state's largest industry, creating $14.2 billion in revenue in 2018. In addition, more than more than 6,700 of the state's jobs are in the solar industry. Solar panel manufacturing and purchasing continue to grow in North Carolina.
North Carolina's Solar
Report Card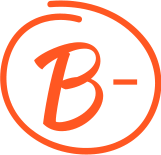 Methodology

To determine a grade for each state, our researchers and solar experts analyzed data on crucial solar-advancement criteria from the following sources:
We determined a rank from one to 10 for each state in each category. We then combined the scores with the following weights and assigned an overall grade for each state. Our goal is to encourage those considering solar for their homes to get a basic understanding of solar potential in their areas and discover the best opportunities for clean energy available.
Incentives & Rebates, 40%
Electricity Rate, 15%
Renewable Energy Policy, 30%
Interconnection Ease, 5%
Photovoltaic Potential, 10%
What's the Cost? Electricity in North Carolina
Even with the low cost of electricity — under $0.10 per kWh across all sectors — North Carolina's solar energy initiatives are proving successful with more than 5,600 MWs of installed capacity. North Carolina's electricity rates for residential, commercial, and industrial are all well-below the national average; in fact, commercial prices are nearly 18 percent less, according to the U.S. Energy Information Administration. The majority of the state's electricity comes from coal-fired, natural gas-fired, and nuclear power plants.
Cost of Residential Electricity
Data from U.S. Energy Information Administration
*as of Q3 2015
North Carolina Library
of Solar Resources
Policies & Incentives
For a state that had almost no large-scale solar energy a decade ago, it now ranks first in the South for solar energy capacity according to a Duke University energy report, and second only to California across the nation. In addition to being the first state to adopt a Renewable Energy and Efficiency Portfolio Standard (REPS) in the Southeast, it has more than 100 financial incentives and regulatory policies in effect. Electricity sales stemming from solar energy must reach 12.5 percent by 2021 for investor-owned utilities.
REBATES/INCENTIVES
Financing Program for Renewable Energy and Energy Efficiency
North Carolina authorizes counties and cities to establish loan programs for financing solar PV projects on residential or commercial property. For the loan terms, the loan interest rates cannot surpass 8 percent, and the term cannot go past 20 years.
Green Building Incentives
All cities and counties can provide partial rebates or reductions for fees for building permits if the buildings meet LEED guidelines. These include buildings featuring solar PV systems.
TVA – Green Power Providers
Piedmont Electric Membership Corporation offers eligible consumers loans to finance the purchase and installation of photovoltaic (PV) and solar water heating systems up to $10,000 for seven years at a five percent interest rate.
PEMC Energy Efficiency and Renewable Energy Loan Program
TVA Tennessee Valley Authority (TVA) and participating power distributors of TVA power offer a performance-based incentive program to homeowners and businesses for the installation of renewable generation systems, including solar PV. Generation credit ranges between $0.075/kWh and $0.09/kWh, with a minimum system size of 0.5 kW and 50 kW.
Town of Carrboro – Worthwhile Investments Save Energy (WISE) Homes and Buildings Program
Carrboro is providing loans to Carrboro businesses and nonprofits with fewer than 50 employees to increase their energy efficiency. The current interest rate is three percent and the maximum loan term is 10 years.
None for residential specifically
None for residential specifically
POLICIES
Template Solar Energy Development Ordinance
The template ordinance guides communities regarding the regulation of the development of solar power systems. Level 1 solar PV systems are permitted use; Level 2 systems have to meet Solar Energy Systems development standards spelled out in the ordinance; and Level 3 systems cannot be used without a conditional use or special use permit.
Net Metering
North Carolina investor-owned utility customers who operate and own solar PV systems are eligible to take advantage of net metering under any rate schedule available. The system capacity limit is 1 MW. Any excess energy generated is simply credited to the next bill of a customer.
Interconnection Standards
For connecting a solar PV system to a utility company electricity grid, three approaches are used in North Carolina. Systems that are 20 kW or smaller use the Inverter Process, while larger systems use the Fast Track Process or Study Process. Fees apply for interconnection. Utilities might not require homeowners to carry additional liability insurance beyond that which is required by standard homeowner policies.
Solar Rights
North Carolina cannot adopt an ordinance that prohibits the installation of solar PV systems. However, ordinances can ban the installation of systems that are visible from the ground and that are on the front of structures that face public-access areas, among other restrictions.
None for commercial specifically
TAX CREDITS
None for residential specifically
None for commercial specifically
TAX EXEMPTIONS
None for residential specifically
None for commercial specifically
Solar Panel Contractors & Installers in N.C.
There are more than 450 solar industry companies in North Carolina. Although the large number of options may make it challenging to choose a solar installer, North Carolinians can narrow down the field by researching companies. It's important to find out about each contractor's experience in the field, and it's helpful to ask about the size and scope of prior installations and how long the companies have been in the solar energy business.
Here is a list of North Carolina solar energy companies to help you get started.
Other N.C. Solar Resources
These resources will help you investigate solar energy in North Carolina.