Nebraska ranks 47th in the nation for installed solar capacity with about 29 MWs, according to the Solar Energy Industries Association. In a state with more than 200 days of sunshine a year, this state has untapped potential for solar. If Nebraska's considerable use of other renewable energy sources can pave the way for strong solar policies and incentives, the state can see solar energy take off. Read on to learn about companies, policies, and resources that promote Nebraska solar power.
Nebraska's Solar
Report Card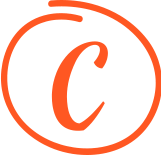 Methodology

To determine a grade for each state, our researchers and solar experts analyzed data on crucial solar-advancement criteria from the following sources:
We determined a rank from one to 10 for each state in each category. We then combined the scores with the following weights and assigned an overall grade for each state. Our goal is to encourage those considering solar for their homes to get a basic understanding of solar potential in their areas and discover the best opportunities for clean energy available.
Incentives & Rebates, 40%
Electricity Rate, 15%
Renewable Energy Policy, 30%
Interconnection Ease, 5%
Photovoltaic Potential, 10%
How Much Does Electricity Cost in Nebraska?
Nebraska residents pay on average about $0.12 per kWh, lower than the national average, according to the U.S. Energy Information Administration. Per capita, electricity consumption ranks among the top ten in the nation thanks to its major food processing and agriculture industry. EIA notes that, while approximately 78 percent of net electricity generation came from coal and nuclear power, more than 14 percent was generated by renewables in 2018. Wind power is the most used renewable energy source in the state. Despite solar having great potential in Nebraska, the state lacks solar development.
Cost of Residential Electricity
Data from U.S. Energy Information Administration
*as of Q3 2015
Nebraska Solar Energy:
Library of Resources
Nebraska's Green Policies & Incentives
Nebraska has only 28.9 MWs of solar capacity installed according to the Solar Energy Industries Association. It follows then that the state is not considered solar-friendly, with few solar incentives and tax exemptions. Nebraska also lacks a renewable energy portfolio standard, giving utilities little incentive to pursue the use of renewable energy. Nevertheless, the state has strong potential for solar and panels on homes are popping up across the state. Nebraskans are taking advantage of the net metering policy, renewable energy tax credits, and a variety of state and utility solar incentives.
REBATES/INCENTIVES
Dollar and Energy Savings Loans
The Nebraska Energy Office has a loan program for renewable energy projects that allows residential property owners to receive up to $250,000 to install PV systems. Under this program, commercial property owners can borrow up to $250,000. Interest rates are 2.5 to 5 percent, depending on the nature of the energy system. Property owners have up to 15 years to repay the loan.
None for residential specifically.
None for commercial specifically.
POLICIES
Interconnection Guidelines
Since May 2009, Nebraska law has mandated that property owners with PV systems be allowed to connect to the energy grid, provided that they pay for an external disconnection switch that isolates the system from the grid.
Net Metering
Owners of energy generating systems of up to 25 kW receive credits from their utility company under this measure. Credits are issued based on utility companies' avoided-cost rate.
Solar and Wind Easements
Under this law, Nebraska requires that those with solar and wind energy generating systems have adequate access to the sunlight and wind the systems need to operate. Local governments may create zoning regulations in order to accommodate property owners with these devices.
None for residential specifically.
None for commercial specifically.
TAX CREDITS
None for residential/commercial specifically.
None for residential specifically.
None for commercial specifically.
TAX EXEMPTIONS
None for residential/commercial specifically.
None for residential specifically.
None for commercial specifically.
Nebraska Companies, Contractors & Installers
Additional Solar Resources
Green Omaha Coalition
Discover the Green Omaha Coalition, promoting a ¨greener¨ Omaha via collaboration, education, and advocacy, including helping foster growth of residential and community solar energy installations and projects.
Nebraska Department of Energy
Find out more about solar energy generation in Nebraska with this definitive source for energy data, policies, government news and information state-wide and beyond.
Nebraska Solar Energy Society
Housed at the University of Nebraska in Lincoln, represents those interested in studying and applying the principles of solar energy generation and its applications throughout society. Provides educational programs to members, the public and carries out educational outreach programs with schools.
Nebraskans for Solar
Explore a comprehensive range of information on solar in the state, from a directory of solar businesses to the latest news and updates regarding local, state and federal legislation, policies and programs.
DSIRE
Explore this comprehensive source of information regarding U.S., state and local solar policies and programs from this online database maintained by the North Carolina Clean Energy Center.
Solar Energy Industries Association (SEIA)
Find valuable information resources for solar energy in the U.S. The leading solar energy industry trade association in the country, SEIA is a source of news, information, opinions, research, and statistics.