Kansas struggles with solar adoption and ranks 46th in the nation for PV installations. One of the primary issues putting a chokehold on solar is a rate design for rooftop solar that includes demand charges for peak power use between the hours of 2 p.m. and 7 p.m. Monday through Friday. In many cases, this dramatically increases the utility bill for solar-users. The Kansas Supreme Court will be reviewing whether this is a discriminatory practice, hopefully eliminating the fees. Otherwise, Kansas does offer some solar-friendly policies and tax exemptions and an informed shopper can reap the benefits of clean, solar energy. Find out more about solar in Kansas and why it can be such a good investment.
Kansas's Solar
Report Card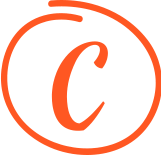 Methodology

To determine a grade for each state, our researchers and solar experts analyzed data on crucial solar-advancement criteria from the following sources:
We determined a rank from one to 10 for each state in each category. We then combined the scores with the following weights and assigned an overall grade for each state. Our goal is to encourage those considering solar for their homes to get a basic understanding of solar potential in their areas and discover the best opportunities for clean energy available.
Incentives & Rebates, 40%
Electricity Rate, 15%
Renewable Energy Policy, 30%
Interconnection Ease, 5%
Photovoltaic Potential, 10%
How Much Do Kansas Residents Spend on Electricity?
The cost of electricity is relatively inexpensive in Kansas, at just over $0.12 per kWh, which is below the national average. Low electricity prices can be problematic for those who are pushing residents to go solar, but if costs continue to climb, as they have in recent years, more people could be encouraged to adopt renewable resources as their energy source of choice. The state also does its part in reducing the cost of solar energy for residents.
Cost of Residential Electricity
Data from U.S. Energy Information Administration
*as of Q3 2015
Kansas
Solar Resource Center
Solar-Friendly Policies & Incentives in Kansas
While federal incentives and rebates exist for both residential and corporate solar customers, Kansas offers a number of assistance programs, too. These programs encourage residents to go solar, utilizing greener technology to help preserve the environment. One such program is the Renewable Energy Property Tax Exemption for commercial, industrial and residential solar users, which exempts renewable energy equipment from property taxes. Find out more about the other incentives involved in going solar in Kansas.
REBATES/INCENTIVES
None for residential specifically
None for commercial specifically
POLICIES
Solar Easements:
Solar easement agreements allow parties to sign a written contract with the local county to ensure that they have access to direct sunlight for solar energy systems, such as solar panels.
Net Metering:
Small-scale renewable electricity generators can be compensated at full retail value for the excess electricity they generate. Generator capacity varies depending on its use and the date of starting operations.
Renewable Energy Standard (RPS):
In 2009, the Renewable Energy Standards Act created a state renewable portfolio standard (RPS) that requires utility companies to generate or purchase 20% of the peak demand created from renewable resources.
Interconnection Standards:
The implementation of the Net Metering and Easy Connection Act in 2009 outlines the various guidelines that customer-owned generators must conform to. This includes net metering requirements, as well as various system capacity requirements.
Solar Contractor Licensing:
For consumer protection, the city of Wichita has implemented legislation that requires solar energy installers and contractors to obtain a license from the superintendent of central inspection. Licensing options are based on work experience, allowing one to gain either a journeyman installer certificate or a master installer certificate.
None for residential specifically
None for commercial specifically
TAX CREDITS
None for residential specifically
None for commercial specifically
TAX EXEMPTIONS
Renewable Energy Property Tax Exemption:
If filed before December 31, 2016, both residential and commercial property owners can receive a property tax exemption for equipment that is able to generate electricity from renewable sources, including solar photovoltaic systems.
None for residential specifically
None for commercial specifically
Solar Panels in Kansas: Installers & Contractors
Find a solar installer near you. Below is a list of just a few of the companies that specialize in solar panels in Kansas.
More Information on Going Solar in Kansas
Consumers should learn as much as they can about solar energy before making the switch. The links below may help you make an informed decision about going solar.
Kansas Public Service Commission
As the governing body responsible for regulating electricity rates, KCC's website offers information about task forces, public meetings and proposed rules and regulations.
Kansas Energy Information Network
This website provides information about small solar projects in Kansas. It also offers a wide range of information about other green technologies.
Kansas State Legislature
Find out about current bills and policies regarding solar power. You can also find information about committees and legislators who support going green.