With a high altitude and abundant sunshine, New Mexico's geography and climate make it ideal for those looking to harvest solar energy. New Mexico ranks among the top 10 states for grid-connected solar energy per capita, and installation of solar PV systems continues to increase thanks to the state's incentives and regulatory policies. Residential solar panels in New Mexico continue to grow as a viable power option.
New Mexico's Solar
Report Card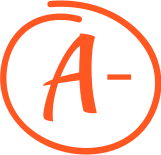 Methodology

To determine a grade for each state, our researchers and solar experts analyzed data on crucial solar-advancement criteria from the following sources:
We determined a rank from 1 to 10 for each state in each category. We then combined the scores with the following weights and assigned an overall grade for each state. Our goal is to encourage those considering solar for their homes to get a basic understanding of solar potential in their areas and discover the best opportunities for clean energy available.
Incentives & Rebates, 40%
Electricity Rate, 15%
Renewable Energy Policy, 30%
Interconnection Ease, 5%
Photovoltaic Potential, 10%
Electricity Rates in New Mexico
The average cost of electricity in New Mexico is only slightly higher than the national average at $0.12/kWh. However, a climate and geography well suited for solar, energy policy reform and declining costs of solar power systems make solar energy an increasingly attractive investment in the Land of Enchantment. A total 88 MW of new solar power capacity was installed in New Mexico in 2014, an increase that helped create enough to power some 83,000 homes. That earned the state an 11th place ranking in Solar Energy Industry Association's (SEIA) 2015 solar market report.
Cost of Residential Electricity
Data from U.S. Energy Information Administration
*as of Q3 2015
New Mexico Library
of Solar Resources
Solar Panel Policies in New Mexico
Despite debates surrounding the institution of energy market reforms that would stimulate growth in New Mexico's residential solar industry, $172 million was invested in solar energy installations in the state in 2014, 32 percent more than in 2013. Supportive legislation, policies and resulting pro-solar programs form the foundation for further growth. About 72 federal and state programs are currently in effect in New Mexico.
REBATES/INCENTIVES
None for residential specifically
Solar Energy Gross Receipts Tax Deduction:
In New Mexico, businesses that generate revenue by selling or installing solar PV energy systems can deduct this revenue from their gross receipts prior to the calculation of the gross receipts tax, which is used in lieu of a sales tax in New Mexico.
POLICIES
Interconnection Standards:
All utilities that are subject to the jurisdiction of the Public Regulation Commission (PRC) have to provide net metering, including to those who produce energy with solar PV systems. Solar energy systems that are interconnected, or on-grid, can receive incentives in exchange for their renewable energy certificates.
Solar Easements & Rights Laws:
According to New Mexico law, easements can be created by property owners to protect appropriate access to the sun's light. This right keeps property owners' neighbors from planting trees or building buildings that would prevent them from being able to access the sun.
Net Metering:
Users of solar power systems can take advantage of net metering in New Mexico. Net excess generated energy will be credited to a customer's next bill at the avoided-cost rate; alternatively, excess kWh produced is credited to the customer's account and keeps rolling over indefinitely. The maximum capacity for a system is 80 MW.
Solar/Wind Construction Permitting Standards (see "permits"):
Solar energy system contractors and installers must be licensed through the construction industries division of the New Mexico Regulation and Licensing Department. In addition, structural analyses have to be performed by structural engineers who are licensed in New Mexico.
None for commercial specifically
TAX CREDITS
Sustainable Building Tax Credit:
New Mexico allows both personal and corporate tax credits for any residential and commercial building with a solar PV energy system. The credit amount varies according to the building's square footage along with its LEED certification level, up to $9 per square foot for residences and up to $6.25 for commercial buildings.
Advanced Energy Tax Credit:
New Mexico taxpayers who own part or all of a solar PV electricity-generating facility may qualify for tax credits equal to 6 percent of the facility's cost. The credit can be applied against either personal or corporate income taxes owed.
Renewable Energy Production Tax Credit:
A tax credit is available against corporate or personal income tax for people or entities who use solar PV technology to produce energy. The energy generator has to have at least a 1 MW capacity and be installed prior to January 2018. The incentive yields an average of $0.027/kWh each year.
Solar Market Development Tax Credit:
New Mexico offers a 10 percent tax credit on personal income for individuals and sole proprietors who buy and install solar PV energy systems that are certified. The tax credit caps at $9,000.
TAX EXEMPTIONS
None for residential/commercial specifically
Property Tax Exemption for Residential Solar Systems:
Typically when any improvements are made on a house, property taxes on that house increase. This incentive exempts residential solar energy systems from property tax assessments in most cases, which means adding a solar energy system won't result in higher taxes.
None for commercial specifically
N.M. Solar Companies, Contractors & Installers
More than 98 solar companies were doing business in New Mexico in 2014, and that number continues to grow. The following short list can help you start or refine your search for the right solar energy system company.
New Mexico Solar Resources
There are many sources of information about solar energy in New Mexico. The list below can help you with your own research.
New Mexico Public Regulation Commission
This state commission regulates utilities, telecoms and motor carrier industries with the mandate to assure safety, equal access, sustainability and affordability.
New Mexico Legislature
The website for the 70-member House of Representatives and 42-member Senate representing all New Mexicans provides public access to online database of proposed and existing legislation.
New Mexico Solar Energy Association
One of the nation's first solar and sustainable energy organizations, the New Mexico Solar Energy Association provides education, advocacy and public outreach revolving around promoting growth of solar energy in New Mexico and nationwide.
National Solar Observatory
National Solar Observatory is dedicated to advancing knowledge of the sun, provides observational opportunities to researchers worldwide and works with universities, industries and other government labs to improve solar instrumentation.
Western Regional Climate Center
Western Regional Climate Center provides climate data and information at the national, regional and state levels in collaboration with NOAA partners in the National Climatic Data Center, National Weather Service, the American Association of State Climatologists and others.
SolarReviews
This site compiles consumer reviews of solar companies, panels, inverters and equipment from across the U.S. and includes summaries of state solar power installation requirements.
DSIRE
Maintained by the North Carolina Clean Energy Center, DSIRE is the DOE's online national database of federal and state solar policies and programs. It is an indispensable source of information regarding solar policies, programs and incentives nationwide.
Clean Energy in My State
This DOE Office of Energy Efficiency & Renewable Energy (EERE) website is a valuable source of data and information regarding renewable and energy efficiency projects, activities, statistics, maps, news and policies throughout the U.S.
National Renewable Energy Laboratory
The latest news and developments to do with solar and renewable energy from the DOE's flagship national center for clean energy R&D, particularly for those interested in the latest technological advances, can be found on this site.
Solar Energy Industries Association (SEIA)
SEIA provides a comprehensive range of information and data regarding the latest developments affecting the U.S. solar industry and markets. Fact sheets highlight and summarize recent developments state by state.