Vermont is leading the country in solar adoption. According to the Solar Energy Industries Association (SEIA), Vermont installed 43 MW of solar electric capacity in 2015, an increase of 16 percent over 2014. Additionally, Vermont is expected to install 569 MW of solar electric capacity over the next five years, an amount more than six times the amount installed over the previous five years. In other words, solar energy is thriving in Vermont thanks to state tax incentives, financing options, and rebate programs. Join the solar movement in Vermont and find a local solar panel installer.
Vermont's Solar
Report Card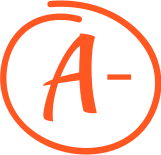 Methodology

To determine a grade for each state, our researchers and solar experts analyzed data on crucial solar-advancement criteria from the following sources:
We determined a rank from 1 to 10 for each state in each category. We then combined the scores with the following weights and assigned an overall grade for each state. Our goal is to encourage those considering solar for their homes to get a basic understanding of solar potential in their areas and discover the best opportunities for clean energy available.
Incentives & Rebates, 40%
Electricity Rate, 15%
Renewable Energy Policy, 30%
Interconnection Ease, 5%
Photovoltaic Potential, 10%
Cost-Analysis of Electricity in Vermont
The cost of electricity in Vermont contributes to its move toward more renewable energy sources. In 2014, the Vermont Yankee Nuclear Plant closed down, resulting in Vermont producing less than 40 percent of the electrical energy it consumes, leaving it dependent on New England and Canada to make up the difference. In June 2016, electricity rates averaged $.17/kWh for Vermont residential users, well above the national average. Commercial rates were somewhat lower, at $.14/kWh.
Cost of Residential Electricity
Data from U.S. Energy Information Administration
*as of Q3 2015
Vermont
Solar Rebate & Policy Library
Solar Panels in Vermont: Policies & Incentives
State and federal governments, as well as some of the utility companies, offer a number of rebates, grants, loans and tax incentives to encourage residents to go solar. Vermont policy on sustainability goals was enacted into law with the passing in 2015 of the Renewable Energy Standard and Energy Transformation (RESET) Program. RESET places a total renewable energy requirement goal of 55 percent of sales by 2017, rising 4 percent every three years, to a total of 75 percent in 2032. This provides a substantial incentive for utility companies to find ways to encourage Vermont residents and companies to switch to renewable sources (like solar) for their electricity needs. Find out more about the programs in place to help move the state toward solar energy and other renewable resources.
REBATES/INCENTIVES
GMP Solar Power:
Green Mountain Power offers a credit of 0.053 cents per kWh to customers with net-metered PV systems of less than 15 kW. PV installations larger than 15 kW receive a credit of .043 cents per kWh. Any GMP customer with metered service may participate.
Local Option – Property Assessed Clean Energy:
Property-Assessed Clean Energy (PACE) financing allows property owners to borrow money to pay for energy improvements. The borrowed amount is typically repaid over a period of up to 20 years.
Small Business Energy Loan Program:
The Small Business Energy Loan Program (SBELP), administered by the Vermont Economic Development Authority (VEDA), provides loans to businesses for smaller renewable energy and energy efficiency projects. These fixed rate loans are capped at $350,000 with terms determined on a case-by-case basis. Some fees apply.
Commercial Energy Loan Program:
The Commercial Energy Loan Program (CELP) is also administered by VEDA but applies to larger renewable energy and energy efficiency projects.
POLICIES
None for residential specifically
None for commercial specifically
TAX CREDITS
None for residential specifically
Investment Tax Credit:
The state offers an investment tax credit for installations of renewable energy equipment on business properties. The credit equals 24 percent of the "Vermont-property portion" of the federal business energy tax credit. This constitutes a 7.2 percent state-level credit for solar systems.
TAX EXEMPTIONS
Renewable Energy Systems Sales Tax Exemption:
Vermont's sales tax exemption for renewable energy systems applies to systems up to 500 kW in capacity. The exemption is available for grid-tied systems and off-grid systems alike at a sales tax rate of 6 percent.
Local Option – Property Tax Exemption:
Vermont municipalities have the option to offer an exemption from real and personal property taxes for certain renewable energy systems. The exemption can be applied to residential, commercial, and industrial real and personal property. State property taxes still apply.
Uniform Capacity Tax and Exemption for Solar:
A 100 percent property tax exemption is available for solar PV systems up to and including 50 kW. The state assesses a uniform four dollars per kW for greater systems. This exemption applies to the equipment, not to the land.
None for residential specifically
None for commercial specifically
Vermont Solar Contractors & Installers
Vermont Solar Organizations & Associations
Renewable Energy Vermont
Learn more from this nonprofit trade association that has a membership of about 300 and is working to strengthen the state's renewable energy businesses through networks, partnerships, professional development and support.
Solar Energy Industries Association
Explore SEIA, the national trade association that represents businesses working in the solar energy industry. It is focused on advocacy and education about green energy.
Vermont Green
Search through an extensive list of resources and links for energy training programs, environmental career opportunities and business groups with an interest in green technologies.
Vermont Public Service Board
This government body regulates the electricity rates and services in the state. Find out more about the board and its process for hearing concerns.
Vermont Solar Siting Task Force
Formed in June 2015, this task force studies the design, siting and regulatory review of solar electric generation facilities. It also proposes legislation relating to solar energy.