Delaware is committed to getting 25 percent of its electricity from renewable sources by 2025-26. Despite struggling with funding issues in recent years, the state continues to promote solar by offering a variety of incentives, including purchase, lease, and loan options to convert their homes to solar. Learn more about solar energy in Delaware, including details on electricity costs, the state's solar panel installers and companies, and rebates and incentives.
Delaware's Solar
Report Card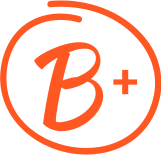 Methodology

To determine a grade for each state, our researchers and solar experts analyzed data on crucial solar-advancement criteria from the following sources:
We determined a rank from 1 to 10 for each state in each category. We then combined the scores with the following weights and assigned an overall grade for each state. Our goal is to encourage those considering solar for their homes to get a basic understanding of the potential in their areas and discover the best opportunities for clean energy available.
Incentives & Rebates, 40%
Electricity Rate, 15%
Renewable Energy Policy, 30%
Interconnection Ease, 5%
Photovoltaic Potential, 10%
Electricity in Delaware: Cost Trends Through the Years
Delaware has some of the highest energy costs in the country. According to data gathered by Local Electricity Information and Resources, Delaware's electricity prices are slightly under $.14/kWh, putting them at 13th in the nation. That makes the average residential electricity bill $128, almost 20 percent higher than the national average. Such prices make going solar panels and energy an attractive option for Delaware residents seeking to reduce household expenses.
Cost of Residential Electricity
Data from U.S. Energy Information Administration
*as of Q3 2015
Delaware Solar Library:
Incentives, Policies, Credits
Delaware Solar Policies & Incentives
Delaware is striving to make solar an easy and financially viable choice for its residents. Enacted in 2005, the state Renewable Portfolio Standard (RPS) requires that 25 percent of all electricity sold in Delaware come from renewable sources by 2025-26. The state supports a variety of programs and policies that make the switch to solar energy attractive for both suppliers and consumers. There are lease, purchase and loan options available for solar panels, and Delaware charges no sales tax on solar equipment, further benefiting customers.
REBATES/INCENTIVES
Solar Renewable Energy Credits Spot Market
Customers with net metering own the renewable energy credits, or RECs, produced by their systems. Electricity suppliers must purchase the surplus credits to comply with the state's Renewable Policy Standard.
DEMEC Member Utilities Green Energy Program
Incentives are available for customers in Newark for 33.3 percent of installed costs, up to $7,500 for residential installations and $15,000 for non-residential customers. Systems must supply on-site energy.
Green Energy Grant Program – Delmarva Power Customers
Owners of residential solar photovoltaic installations are eligible for grants up to $3,000 per project, limited to systems 50 kW and under.
Delaware Electric Cooperative – Renewable Resource Program
Solar system owners are eligible for grants to offset the costs of installation. Systems must supply on-site energy with an average monthly peak electric demand of less than 50 kW for residential and small commercial owners; the maximum incentive is $5,000. There is a three-year wait for payment after approval.
Sustainable Energy Utility Green for Green Home Rebate
Homebuyers may be eligible for rebates between $1,000 and $4,500 for energy efficiency and sustainability features. Applications are submitted by the homebuilders on the homeowners' behalf. The program has already allocated its 2015-2016 budget and has suspended accepting applications while new funding is sought.
Delaware SREC Program
Renewable system owners sell Solar Renewable Energy Credits (SRECs) at market price for 10 years, then at a fixed price of $35 for the next 10 years.
None for commercial specifically
POLICIES
Renewables Portfolio Standard
Delaware established a renewables portfolio standard in 2005 that requires utilities and electric cooperatives to purchase 25 percent of their electricity from renewable sources by 2025, with a solar technology goal of 3.5 percent.
Net metering
Net metering is allowed for residential systems statewide with capacity up to 25 kW. Non-residential customers of Delmarva Power and Light are allowed 2 MW per meter, and Delaware Electric Co-Op allows 500 kW per meter. Systems must be intended primarily to fulfill a customer's electricity needs. Credits can be rolled over indefinitely or customers can request a payout.
Solar rights law
Homeowners associations are prohibited from restricting the use of solar photovoltaic systems on residential rooftops in single-family residential structures, including townhouses with at least two unattached sides and for which roof maintenance is the responsibility of the owner and not the association.
None for commercial specifically
TAX CREDITS
None for residential specifically
None for commercial specifically
EXEMPTIONS
None for residential specifically
None for commercial specifically
Delaware Companies, Contractors & Installers
Contractors, suppliers, and power companies are great resources for the consumer. Click on one of the contractors below for more information.
Solar Research Resources
Here are additional resources for converting to solar in Delaware.
Delaware Solar Power Rocks
Delaware Solar Power Rocks – This site educates consumers about the advantages, costs and return on investment of solar energy home systems in Delaware. The sponsoring organization advises state legislatures around the country on solar energy usage.
Solar Action Alliance
This activist group is dedicated to educating people about solar power and advocating for its use.