Ranked 28th nationally in installed solar capacity in 2019, Ohio lost its momentum in the market after a two-year freeze was placed on the state's benchmarks for renewable energy and energy efficiency in 2014. Despite recommendations of an indefinite freeze on the benchmarks, Ohio's Renewable Portfolio Standard (RPS) states that 12.5 percent of all energy must come from renewable by sources by 2026, 0.5 percent of which must come from solar panels.
Ohio's Solar Power
Report Card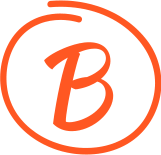 Methodology

To determine a grade for each state, our researchers and solar experts analyzed data on crucial solar-advancement criteria from the following sources:
We determined a rank from one to 10 for each state in each category. We then combined the scores with the following weights and assigned an overall grade for each state. Our goal is to encourage those considering solar for their homes to get a basic understanding of solar potential in their areas and discover the best opportunities for clean energy available.
Incentives & Rebates, 40%
Electricity Rate, 15%
Renewable Energy Policy, 30%
Interconnection Ease, 5%
Photovoltaic Potential, 10%
How Much Does Electricity Cost in Ohio?
The cost of residential electricity in Ohio averages $0.118 per kWh. That figure is less than the national average of $0.13 per kWh, electricity in the Buckeye State has gone down in recent years and is less expensive than much of the country, according to the U.S. Energy Information Administration. Lower electricity prices may discourage Ohio residents to turn to solar energy, stifling industry growth, and sustainability.
Cost of Residential Electricity in Ohio
Data from U.S. Energy Information Administration
*as of Q3 2015
Ohio Solar:
Library of Resources
Ohio Solar Panel Incentives
Currently, utilities don't have the incentive to drive solar energy support because they lose money when homeowners use less electricity. Fortunately, homeowners in Ohio will find there are still some incentives for them to make the switch.
REBATES/INCENTIVES
Solar Renewable Energy Certificates Program (SRECs)
Solar Renewable Energy Certificates, or SRECs, were created to help Ohio to achieve its goal of 0.5 percent solar power generation by 2026. Retail suppliers of electricity have to buy or generate SRECs to remain in compliance, or they must make Solar Alternative Compliance Payments for shortfalls in their purchases of SRECs. The SREC prices differ based on the market, and these certificates last for five years following their initial purchase.
Special Energy Improvement Districts
Ohio law permits owners of properties to borrow funds to cover energy improvement costs, including those tied to solar PV system installations. The amount lent is usually repaid through a special property assessment over the course of a few years. The low-interest loan has a term of 30 years.
Energy Loan Fund
Low-cost financing is available for solar PV system installations at Ohio businesses with fewer than 500 employees. The loan limit is usually $1 million, be increased depending on a case-by-case basis. There must be a 15 percent decrease in energy usage as a result of the solar energy project.
Energy Conservation for Ohioans (ECO-Link) Program
The program allows homeowners in Ohio to receive a lower rate for financing solar PV system installations. Any qualifying homeowner can receive a rate reduction of three percent via participating banks. The reduction is available for up to $50,000 for seven years of each loan.
None for commercial specifically
POLICIES
None for residential specifically
None for commercial specifically
TAX CREDITS
None for residential/commercial specifically
None for commercial specifically
None for residential specifically
EXEMPTIONS
None for residential/commercial specifically
None for residential specifically
Qualified Energy Property Tax Exemption for Projects
According to Ohio law, solar PV projects in the state are exempt from real property taxes and personal property taxes. Systems that are larger than 250 kW are eligible for this exemption (property taxes were replaced by "payments in lieu" that are based on factors such as facility type and size). Systems that are 250 kW and less are also exempt from taxes.
Ohio Companies, Contractors & Installers
More than $670 million has been invested in Ohio solar installations. With more than 300 companies providing solar energy services in the state, consumers need to do their research before choosing an installer. When making a decision, Ohioans should ask how long each company has been in the solar business and about the size and scope of prior installation projects.
The following list of Ohio solar energy companies can help you start your search for a solar contractor or installer.
Other Resources
Take a look at the following list for additional information on solar energy in Ohio.
Green Energy Ohio
Access fact sheets on renewable energy and energy efficiency, search for solar energy installers and explore a database of Ohio incentives.
Ohio Energy Project
Learn about energy efficiency and conservation, sources and forms of energy, and the economic and environmental impact of energy use.
Ohio Legislature
Find out how to contact legislators and stay abreast of pending legislation that affects the solar energy industry.