Solar use in Idaho is growing. In 2019, the Gem State ranks 21st in the nation for installed solar capacity, a significant improvement from its 2014 ranking of 40th in the country. With prices dropping, solar use will continue to increase. Businesses and homeowners alike are taking advantage of the low start-up costs and the state's incentive programs to start using this renewable resource. Find information on incentives and learn which companies in Idaho are helping the state go green with solar power.
Idaho's Solar
Report Card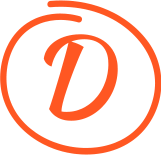 Methodology

To determine a grade for each state, our researchers and solar experts analyzed data on crucial solar-advancement criteria from the following sources:
We determined a rank from 1 to 10 for each state in each category. We then combined the scores with the following weights and assigned an overall grade for each state. Our goal is to encourage those considering solar for their homes to get a basic understanding of solar potential in their areas and discover the best opportunities for clean energy available.
Incentives & Rebates, 40%
Electricity Rate, 15%
Renewable Energy Policy, 30%
Interconnection Ease, 5%
Photovoltaic Potential, 10%
Electricity Costs in Idaho
Residential electricity costs are on the rise across the United States, and it's no different in Idaho. Current prices sit around $0.0098 per kWh, which is below the national average of $0.13 per kWh. Nevertheless, with few fossil fuel resources, more than three-fourths of Idaho's electricity is generated from renewables.
Cost of Residential Electricity
Data from U.S. Energy Information Administration
*as of Q3 2015
Solar Resources
in Idaho
Incentives & Solar Policies
Idaho rivals Florida for the amount of sunshine it receives, and residents investing in solar power may see their system paid off in just a few years. This is thanks to the state's rebate and incentive programs, designed to encourage homeowners to invest in this renewable resource. The Governor's Office of Energy Resources also offers low-interest loans for those looking to make a move to renewable energy. The state legislature has also made moves to support green technology. Find out more about how to save on solar in Idaho.
REBATES/INCENTIVES
State Energy Loan Program
Low-interest loans are available from the Office of Energy Resources for building improvements that conserve energy. Loans carry four percent interest with five-year terms and require project analysis fees of $100 for residential loans and $250 for commercial loans.
None for residential specifically
Renewable Energy Project Bonds
According to Senate Bill 1192, the Idaho Energy Resources Authority is charged with providing financing for non-utility developers of renewable energy projects, including solar photovoltaic installations, in the state.
POLICIES
Rocky Mountain Power Net Metering
Although net metering is not required, all three of Idaho's investor-owned utilities have net-metering programs. Rocky Mountain Power limits residential systems to 25 kW and limits single customers from generating more than 20 percent during peak production. Net excess generation credits are carried forward to the next month.
Avista Utilities Net Metering
Excess generation during a monthly billing period is credited to a customer's next bill at the utility's retail rate for a year. Each year, any remaining credits revert back to the utility with no compensation to the customer.
Idaho Power Net Metering
Residential systems must be 25 kW or smaller and larger commercial systems must be 100 kW to participate. Excess generation credits may be carried forward indefinitely until they are used or the customer discontinues service.
Solar Easements
Idaho's solar easement provision does not create a right to sunlight, but it does allow parties to voluntarily enter into solar easement contracts to ensure exposure for a solar installation. The solar easement is attached to the property on which it was created and passes with the property title.
None for residential specifically
None for commercial specifically
TAX CREDITS
Residential Alternative Energy Tax Deduction
Taxpayers are allowed a state income tax deduction of 40 percent of the cost of solar energy devices used for heating or electricity generation during the year in which the system is installed and 20 percent of the cost each year for the next three years. Maximum yearly deduction is $5,000.
None for commercial specifically
EXEMPTIONS
None for residential specifically
None for commercial specifically
Contractors & Installers of Solar Panels
If you're considering going solar in Idaho, here are some contractors to get you going:
Resources & Info on Solar Panels in Idaho
As solar power becomes more popular, there are more resources available at a state and national level. Find out more about solar policies and advancements in the links below.
Governor's Office of Energy Resources
This organization coordinates energy planning and policy development. Its mission is to promote the efficient use of energy, which includes developing energy resources like solar.
Idaho State Legislature
Find out more about policies, bills, and laws that relate to solar energy and renewable resources. This also a good place to find contact information for those involved in policymaking.