Maryland has the potential to become one of the highest solar energy-producing states with more than 200 sunny days per year. According to the Solar Energy Industries Association, it ranks 15th in the nation for installed solar capacity with more than 1,150 MWs. As green energy awareness increases, so do the government incentives to convert to solar panels in Maryland. Discover how Maryland residents can save money by taking advantage of solar incentives and tax credits.
Maryland's Solar
Report Card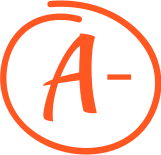 Methodology

To determine a grade for each state, our researchers and solar experts analyzed data on crucial solar-advancement criteria from the following sources:
We determined a rank from one to 10 for each state in each category. We then combined the scores with the following weights and assigned an overall grade for each state. Our goal is to encourage those considering solar for their homes to get a basic understanding of solar potential in their areas and discover the best opportunities for clean energy available.
Incentives & Rebates, 40%
Electricity Rate, 15%
Renewable Energy Policy, 30%
Interconnection Ease, 5%
Photovoltaic Potential, 10%
Examining Electricity Costs in Maryland
According to the U.S. Energy Information Administration (EIA), the average price of residential electricity hovers at around $0.128 per kWh, that's just below the national average. The state also ranks among the 10 lowest states in per capita energy consumption. Coal and nuclear power represent more than 80 percent of Maryland's net electricity generation and most of that energy comes from out of state. In an effort to reduce the use of fossil fuels, the state increased its Renewable Portfolio Standard (RPS) in 2019 to require that by 2030, 50 percent of the state's electricity sales be generated from renewable sources. In support of the RPS, the state offers many incentives and tax credits to assist homeowners with the transition to clean, renewable energy.
Cost of Residential Electricity
Data from U.S. Energy Information Administration
*as of Q3 2015
Maryland
Library of Resources
Maryland Solar Panel Incentives & Policies
Maryland is aggressively seeking to increase its use of renewable energy resources.Its 2004 RPS has been revised numerous times with the most recent change in 2019. The RPS now stipulates that 50 percent of electricity must come from renewables by 2020, with 2.5 percent from solar. Maryland offers a host of policies, programs, and incentives to encourage solar use among homeowners and businesses. Residents can find dozens of ways to save and earn money when they purchase a solar panel system.
REBATES/INCENTIVES
Solar Renewable Energy Certificates (SREC)
Allows for the generation of SRECs by owners of solar energy systems, where one SREC represents 1 MWh of power, able to be purchased by electric utility companies in order to meet their alternative energy obligations.
Residential Clean Energy Rebate Program
Provides financial incentives to homeowners who install solar water heating, solar panels and geothermal heating and cooling systems to their primary residence. The grant amount differs per project type and capacity.
Commercial Clean Energy Rebate Program
Provides grants for the installation of solar power and geothermal energy systems by businesses, nonprofits and local government agencies. Grant amounts vary according to the energy type.
POLICIES
Interconnection Standards
Laws enacted in 2007 created interconnection standards for electric generation systems of less than 10 MW, creating a four-tiered approach, defined through generation capacity.
Clean Energy Procurement
A 2001 executive order issued by the Maryland state governor designated a goal of at least 6 percent of state-consumed energy to come from "green" energy sources, along for an energy-use reduction of 15 percent by state buildings by 2010.
Net Metering
Requires all utilities to offer net metering tariffs for all alternative and renewable energy generation systems, up to a combined capacity of 10 percent of peak demand (1,500 MW).
Renewable Energy Portfolio Standard
Maryland's RPS was enacted in 2004 (with multiple revisions since) and requires electricity suppliers to procure a minimum of 25 percent of their electric retail sales by eligible renewable energy sources by 2020.
Solar Easements and Rights Laws
Offers protections for solar energy system procurement, and prevents restrictions that increase the costs or reduce the efficiency of solar panel energy collection systems.
Energy Conversation in State Buildings
Permits and Variances for Solar Panels, Calculation of Impervious Cover
None specifically for residential
None specifically for commercial
TAX CREDITS
None specifically for commercial
EXEMPTIONS
None specifically for commercial
Maryland Solar Panel Contractors, Companies & Installers
Resources
Maryland Energy Administration
Learn about MEA's mission to make affordable, clean energy accessible to all Maryland entities, and read about the available opportunities and tips to help residents in the state save money on energy.
Maryland General Assembly
Explore the website for Maryland legislatures and electorate representatives. Read about current and pending legislatures regarding energy and solar power.