Nevada is a bright spot in the world of solar panels. With 250 days of sunshine each year and a steadily increasing population, Nevada has the potential to be the top solar power producer in the United States. While many Nevada residents, small businesses, public agencies and schools are already producing solar energy, the state stands in the forefront of contentious solar energy policy debate.
Nevada's Solar
Panel Report Card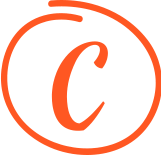 Methodology

To determine a grade for each state, our researchers and solar experts analyzed data on crucial solar-advancement criteria from the following sources:
We determined a rank from 1 to 10 for each state in each category. We then combined the scores with the following weights and assigned an overall grade for each state. Our goal is to encourage those considering solar for their homes to get a basic understanding of solar potential in their areas and discover the best opportunities for clean energy available.
Incentives & Rebates, 40%
Electricity Rate, 15%
Renewable Energy Policy, 30%
Interconnection Ease, 5%
Photovoltaic Potential, 10%
Electricity Costs, Nevada and You
With the cost of electricity averaging $.10/kWh, electricity is considered fairly cheap in Nevada, which can be a problem in a state that is also encouraging solar. With solar power competing against fossil fuel-based electricity, low electric prices can hinder payback for solar owners. Nevada's electricity rates have gradually increased since 2005 but are just slightly above the national average, according to the U.S. Energy Information Administration. Most of Nevada's electricity comes from natural gas.
Residential Electricity Costs
Data from U.S. Energy Information Administration
*as of Q3 2015
Nevada Library
of Solar Resources
Nevada Solar Policies & Incentives
Nevada has ranked near the top of the list of solar-friendly states for many years, but the state remains somewhat of a mixed bag for homeowners looking to go solar. The state claims the most solar installed per capita in the United States, however, most of the installations are large-scale utility projects in Southern Nevada. Because of the aggressive nature of Nevada's Renewable Energy Portfolio, the state has focused on larger commercial projects instead of residential ones.
In addition, certain policies and tax issues that affect other states have no bearing in Nevada. For instance, Nevada has no state income tax, so there are no tax credits for solar.
NEVADA SOLAR PANELS: REBATES & INCENTIVES
SolarGenerations Electric
Beginning in 2004, the SolarGenerations rebate program has been available for grid-connected photovoltaic (PV) systems at residences, small businesses and other entities. Systems 25 kW and smaller receive an up-front incentive. SolarGenerations is based on a tiered system, with incentive amounts decreasing with each step. Siting and equipment requirements must be met.
SolarGenerations Solar Heating
Residential, small commercial, nonprofit and certain public customers may be eligible for a rebate of up to 50 percent of the installed cost of their solar water, space and pool heating systems. Systems must offset at least 1,500 kilowatt hours annually.
Southwest Gas Solar Water Heating Program
Southwest Gas offers up to 30 percent rebates for solar water heating systems installed by residential, small business and public properties. Program set to expire Dec. 30, 2016.
Renewable Energy Sales and Use Tax Abatement
For systems generating at least 10 MW, the purchaser is only required to pay Nevada state sales and use taxes at the rate of 2.25 percent. Certain job creation and quality requirements must be met.
Revolving Loan Program
In 2009, the Nevada Assembly established a fund for the construction or expansion of renewable energy systems or energy conservation projects. The maximum loan amount is $1 million.
Property Tax Abatement for Green Buildings
New and existing non-residential and multifamily residential buildings that are renovated to meet certain green building standards qualify for a property tax abatement up to 35 percent for five to 10 years. Technologies include solar water heat and photovoltaics.
Large-scale Renewable Energy Property Tax Abatement
New or expanded businesses with facilities generating at least 10 MW may be eligible for a property tax abatement of up to 55 percent for up to 20 years. Job creation and quality requirements must be met.
POLICIES
Energy Portfolio Standard
Nevada's renewable portfolio standard (RPS), established in 1997 and amended frequently, requires eligible renewable energy resources to supply at least 25 percent of the total electricity by 2025, including 6 percent solar.
Solar Contractor Licensing
To protect consumers, Nevada law requires solar energy system installers be licensed by the Nevada State Contractors Board, with a specific license for contractors who install and maintain photovoltaic (PV) systems.
Solar and Wind Easements & Rights Laws
Nevada law protects owners of solar energy systems from restrictions that would unreasonably restrict or prevent them from installing the systems on their property.
Net metering
NV Energy homeowners with grid-connected solar panels are allowed to receive credit on their utility bills for any energy they produce above what they use. Nevada's net-metering law lets participants carry credits forward indefinitely. Rates vary between Southern and Northern Nevada.
Valley Electric Association Net Metering
VEA make net metering available to eligible owners of systems up to 30 kW up to 0.5 percent of the VEA's most recently measured annual peak load. VEA serves parts of Esmeralda, Nye, Mineral and Clark counties.
Portfolio Energy Credits
Facilities larger than 150 kW may be eligible to earn Portfolio Energy Credits (PECs), which can be sold to utilities to meet Nevada's Energy Portfolio Standard.
Local Options-Special Improvement Districts
Nevada has authorized local governments to create Property-Assessed Clean Energy (PACE) financing programs for commercial and multi-family residential projects. Borrowed amount typically repaid through a special assessment on the project.
TAX CREDITS
EXEMPTIONS
None specifically to both residential and commercial
None for residential specifically
Property tax exemption
Nevada commercial property owners are eligible for a property tax exemption of 100 percent of the value of their renewable energy systems. The program has no maximum and applies to commercial and industrial buildings for all years after installation. Eligible systems include passive solar heat, solar hot water and space heat as well as photovolatics.
All Nevada: Solar Panel Companies, Contractors & Installers
Nevada has seen steady population growth in recent years as the state recovers from the recession. As more people move into Nevada, even more will look to solar energy to power their homes. More than 100 solar companies are at work across the state, so homeowners looking for a company or contractor to install photovoltaic panels have a variety of options. Here is a list of contractors and installers to get you started:
Nevada Solar Resources
Here is a list of resources to get you started finding out about solar opportunities within the state of Nevada:
DSIRE incentives database – Nevada
The Database of State Incentives for Renewables and Efficiency has gathered a list of policies and incentives state by state. Search a public clearinghouse for specific solar energy incentives in Nevada and the U.S.
Governor's Office of Energy
The state energy office is charged with ensuring the development of Nevada's energy resources. Find a variety of information on state government energy programs, policy, projects, energy-saving strategies and energy-related statistics.
Nevada Public Utilities Commission
The state panel regulates public utilities that provide a monopoly utility service. Learn about the governing body that regulates the electricity rates and services of Nevada public utilities.
Nevada Legislature
The state's citizen legislature meets on a biennial basis. Track pending legislation affecting solar energy, locate and contact individual legislators, and stay up to date on current legislative issues in Nevada.
NV Energy
The utility serves Nevadans in both southern and northern Nevada. Find out about solar projects across the state, renewable incentives and how to get started with solar.
Solar NV
The Southern Nevada chapter of the American Solar Energy Society is a nonprofit seeking to educate Nevadans about and promote the use of renewable energy. Find information about climate change, energy use emissions calculators, events and resources to learn about solar.