Minnesota ranks 13th in the nation for installed solar capacity, according to the Solar Energy Industries Association (SEIA) and is on track to increase its solar capacity by more than 800 MWs in the next five years. SEIA notes that in 2019, the state invested $1,914 million in solar, a huge increase over the $31 million spent in 2015. With solar-friendly policies and incentives, a growing number of homeowners are switching to solar. Find out how to make the change, and learn where to start.
Minnesota's Solar
Report Card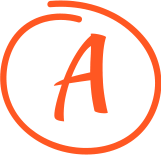 Methodology

To determine a grade for each state, our researchers and solar experts analyzed data on crucial solar-advancement criteria from the following sources:
We determined a rank from one to 10 for each state in each category. We then combined the scores with the following weights and assigned an overall grade for each state. Our goal is to encourage those considering solar for their homes to get a basic understanding of solar potential in their areas and discover the best opportunities for clean energy available.
Incentives & Rebates, 40%
Electricity Rate, 15%
Renewable Energy Policy, 30%
Interconnection Ease, 5%
Photovoltaic Potential, 10%
Electricity Costs in Minnesota
Electricity rates higher than the national average, falling in at $0.14 per kWh, according to the U.S. Energy Information Administration (EIA). The state ranks 15th for highest price. About 60 percent of Minnesota's electricity is generated by coal-fired and nuclear power plants, according to the EIA. Generally, states with more expensive utility rates tend to see higher solar energy adoption since it translates into a higher return on investment. Not surprisingly, just as the state's electricity rate hovers near the middle, so does its solar installation numbers. SEIA notes that Minnesota's 33 MW of solar places the state 28th in the country for installed solar.
Cost of Residential Electricity
Data from U.S. Energy Information Administration
*as of Q3 2015
Additional Reading
on Solar in Minnesota
Solar Policies, Tax Incentives & Rebates
According to the state's mandatory Renewable Energy Portfolio Standard (RPS), public utilities are required to have at least 25 percent of electricity generated by renewable sources, with 1.5 percent from solar by 2025. The requirement is even higher at 31.5 percent by 2020 for Minnesota's nuclear utility, Excel Energy. Utility, county, state, and federal incentives are encouraging the use of solar energy throughout the state. Boosting solar energy production is Excel Energy's incentives, and Minnesota Power's rebate program to name a few. Between rebates, tax exemptions and credits, grants, loan assistance, and other programs, residents can save by installing solar panels.
REBATES/INCENTIVES
None for residential specifically
Rural Minnesota Energy Board PACE Program
Offers loans for up to 20 percent of assessed property value, up to $100,000, with a minimum loan of $5,000. Qualifying clients are businesses in the counties part of the Rural Minnesota Energy Board.
Value-Added Stock Loan Participation Program
Offers the ability for farmers to finance the purchase of various companies or partnership (which includes renewable energy cooperatives).
Minnesota Power – SolarSense Solar Rebate Program
Offers a rebate of $750/kW for grid-connected solar panel electric systems, up to a maximum total award of $20,000 or 60 percent of installation costs (whichever is less).
Minnesota Power – Power Grant Program
Offers grants up to $50,000 for commercial, industrial and agricultural customers who are pursuing projects that use renewable energy, lower energy costs, and other applications. Grant maximums depend on individual kW capacity.
Commercial and Industrial Energy Efficiency Rebate by Shakopee Public Utilities
Program that provides rebates to increase energy efficiency for commercial facilities, with the incentive maximum being capped at 50 percent of the total project cost.
POLICIES
Net Metering
Enacted in 1983, net metering requirements apply to all utility companies, and must be offered for customers possessing less than 1,000 kW capacity at investor-owned utilities and less than 40kW capacity at electrical cooperatives.
Solar and Wind Easements & Local Option Rights Laws
Legislation offers voluntary solar and wind easement contracts. In Minnesota, easements imposed on properties may reduce property values for tax purposes, but cannot increase value. Laws also prevent zoning laws from restricting sunlight access.
Comprehensive Energy Savings Plan for State Facilities
Energy efficiency policies set goals that require 20 percent energy reduction by state facilities (no deadline), and a goal of having 90 percent of new state buildings built to be certified green by 2025.
Renewable Development Fund (RDF)
Requires Xcel to contribute $16 million annually towards the development of renewable energy sources for each year that the Prairie Island nuclear power plant is in operation and $7.5 million for each year not in operation.
Interconnection Standards
State legislation has required the adoption of standards for utility tariffs for interconnection, applied to connecting distributed generation plants with a capacity of up to 10 MW. The standards also created a conflict-resolution process, standard application fees, and other requirements.
Renewable Energy Standard
Community-Based Energy Development (C-BED) Tariff
Value of Solar Tariffs
None for residential specifically
None for commercial specifically
TAX CREDITS
None for residential/commercial specifically
None for residential specifically
None for commercial specifically
EXEMPTIONS
Wind and Solar-Electric (PV) Systems Exemption
Provides a 100 percent exemption from real property taxes for solar electric systems used in commercial, residential and industrial properties.
Solar Energy Sales Tax Exemption
Solar energy systems purchased on or after August 1, 2005, are fully exempt (100 percent) from the state's sales tax. This exemption applies to all solar energy systems, including solar panels.
None for residential specifically
None for commercial specifically
Contractors & Installers of Solar Panels in Minnesota
Minnesota Solar Panel Resources
Department of Commerce
Discover Minnesota's energy programs, policies, and projects, and explore energy-related statistics.
State Legislature
Track solar-related legislations and issues regarding energy in Minnesota.