Despite only averaging between 150 and 180 sunny days per year, Michigan produces a large amount of solar energy. Due to high electricity prices and significant government support for solar conversion, Michigan homeowners are making the switch to sun-powered energy, saving money on their electric bills, reducing their carbon footprints, and even earning money from pro-solar initiatives. Learn more about the tax credits and policies that make Michigan solar panels worth looking into.
Michigan's Solar
Report Card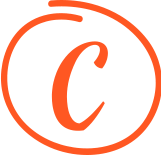 Methodology

To determine a grade for each state, our researchers and solar experts analyzed data on crucial solar-advancement criteria from the following sources:
We determined a rank from 1 to 10 for each state in each category. We then combined the scores with the following weights and assigned an overall grade for each state. Our goal is to encourage those considering solar for their homes to get a basic understanding of solar potential in their areas and discover the best opportunities for clean energy available.
Incentives & Rebates, 40%
Electricity Rate, 15%
Renewable Energy Policy, 30%
Interconnection Ease, 5%
Photovoltaic Potential, 10%
How Expensive is Electricity in Michigan?
With residents paying on average more than $0.16 cents per kWh Michigan places 11th in the nation for its cost of electricity, according to the U.S. Energy Information Administration. The majority of Michigan's electricity is generated in nuclear, coal and natural gas power plants. High electricity rates are pushing homeowners and businesses alike to pursue solar energy solutions. Additionally, with about 280 operating solar contractors, Michigan is one of the more competitively priced states for solar panel installations.
Cost of Residential Electricity
Data from U.S. Energy Information Administration
*as of Q3 2015
Michigan
Library of Resources
Switching to Solar Panels in Michigan: Policies & Rebates
With the high price of electricity, the state is moving toward increasing its use of solar energy. Yet, it has a long way to go, ranking 32nd in the nation for installed solar capacity, according to the Solar Energy Industries Association. The Renewable Energy Portfolio Standard (RPS) requires the state's electricity providers to generate 15 percent of their retail electricity sales from renewable energy resources by 2021. Currently, renewable resources only contribute about eight percent to the state's net electricity generation, according to the U.S. Energy Information Administration. To encourage renewable energy usage, the state offers a variety of solar incentives and tax credits.
REBATES/INCENTIVES
MichiganSaves Loan Program
A non-profit that offers loans for energy-efficiency improvements and renovations, which includes the installation of solar photovoltaic systems. Loans are offered from $1,000 to $40,000 for residential property owners and up to $250,000 for business owners.
None specifically for residential
Lean and Green Michigan PACE Program
Another PACE-funded program (representing close to half of the population of Michigan) created to provide financing options for companies and commercial property owners who want to borrow money to pay for energy efficiency renovations and energy improvements.
POLICIES
Interconnection Standards
Provides guidelines for customers who intend to develop electric generation projects, so that they can be properly and legally connected to the power grid. Projects are able to be developed up to a 150 kW capacity without liability insurance.
Net Metering
a statewide program allows customers to create on-site electricity from renewable sources to meet their electricity needs, as long as the generator has a capacity of less than 150 kW.
Contractor Licensing
The state of Michigan offers a specialty license for contractors who have at least three years' experience in the installation of solar energy systems. Licensed HVAC contractors are able to work on solar power systems without the specialty license, however.
None specifically for residential
None specifically for commercial
TAX CREDITS
None specifically for residential
Nonrefundable Business Activity Tax Credit
Offers a tax credit to companies or businesses that are certified by the Michigan Next Energy Authority and are developing, manufacturing or researching alternative energy sources. The credit amount varies according to business activity.
Refundable Payroll Tax Credit
Offers a tax credit to NextEnergy-certified companies or businesses that move to NextEnergy Zone for alternative energy research, manufacturing or development. The credit amount varies according to the number of qualified employees and the year's income tax rate.
EXEMPTIONS
None specifically for residential
None specifically for commercial
Michigan Solar Panel Contractors & Installers
Michigan Solar Energy Resources
Michigan Public Service Commission
The website for the Licensing and Regulatory Affairs provides information on commission orders for utility cases, consumer tips, and more. Find out more about the clean energy sector in Michigan and learn how to save money on energy.
Michigan State Legislature
View recent bill activity and learn about the current energy-related issues in Michigan. Also contact local legislators and browse through archives of laws and records pertinent to clean energy.
DSIRE Incentives Database – Michigan
Search for specific incentives, policies, programs, tax exemptions and credits, and other initiatives encouraging Michiganders to go solar, both on the federal and the state level.