Hawaii has ideal conditions for solar energy with very high prices for electricity, very few fossil fuels and a terrific climate for solar insolation. Because of this, Hawaii has more solar energy companies and start-ups focusing on installing solar panels than anywhere else in the United States. Recently, however, the utility companies have slowed the pace of actual implementation. Find out more about the state of solar in Hawaii, and what the future of the industry looks like in the state.
Hawaii's Solar
Report Card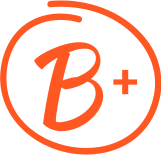 Methodology

To determine a grade for each state, our researchers and solar experts analyzed data on crucial solar-advancement criteria from the following sources:
We determined a rank from 1 to 10 for each state in each category. We then combined the scores with the following weights and assigned an overall grade for each state. Our goal is to encourage those considering solar for their homes to get a basic understanding of solar potential in their areas and discover the best opportunities for clean energy available.
Incentives & Rebates, 40%
Electricity Rate, 15%
Renewable Energy Policy, 30%
Interconnection Ease, 5%
Photovoltaic Potential, 10%
The Cost of Electricity in Hawaii
The cost of traditional energy sources in Hawaii is very high because of the state's lack of natural resources. In fact, the state has the highest costs for electricity in the country but one of the lowest consumption levels due to its mild climate. The average cost of energy in Hawaii is $0.31 per kWh, more than twice the national average. This high cost of electricity has helped bolster the drive to go solar.
Cost of Residential Electricity
Data from U.S. Energy Information Administration
*as of Q3 2015
Hawaii
Library of Resources
Solar Policies & Incentives in Hawaii
Hawaii's legislature developed its renewable portfolio standard (RPS) to require 40 percent of the state's electricity come from renewable sources by 2030 and 100 percent by 2045. This made Hawaii the first state to target the 100 percent mark. It plans to accomplish this with a mix of small residential and commercial installations and several larger corporate projects. Because the cost of non-renewable energy is so high in Hawaii, even with few incentives a consumer installing a solar system will reap a great financial reward in savings alone.
REBATES/INCENTIVES
None for residential specifically
City and County of Honolulu – Solar Loan Program
Income-eligible homeowners who wish to install solar photovoltaic systems can take advantage of zero-interest loans through Honolulu's Rehabilitation Loan Program. The loans, for low- and moderate-income owner-occupants, can include additional repairs such as re-roofing work. For loans more than $10,000, a mortgage lien will be used.
None for commercial specifically
POLICIES
Renewable Portfolio Standard
Hawaii's RPS requires that 40 percent of each utility's net electricity sales be from renewable resources by 2030 and that 100 percent be from renewable resources by 2045. There is no specific solar carve-out.
Solar Contractor Licensing
Hawaii offers licenses specifically for solar contractors, including Solar Power Systems, Solar Energy Systems, and Solar Heating and Cooling Systems. Each license requires four years of experience plus exams. For PV systems, a licensed electrician must certify the system and its connections.
Interconnection Standards
Hawaii has simplified interconnection rules for small inverter-based systems by using one application process for systems under 10 kW on islands other than Kauai. For other systems up to 50 kW on Kauai and 100 kW on other islands, there are additional interconnection and net-metering procedures.
Distributed Generation Tariffs
In October 2015, the Hawaii PUC voted to end net metering and replace it with two tariff options: grid supply and self-supply. Customers who already have net metering will be able to continue. Net excess generation is credited to the customer's next bill at a specified rate, which varies by utility and tariff.
Property Permit Processing
County agencies that issue building permits are required to give priority processing to projects using environmental design building standards, including solar photovoltaics.
Solar Rights
Hawaii prohibits restrictions on the installation or use of a solar energy system on a residence. Homeowners associations' rules must allow for the placement of systems and cannot cause the system's placement to make it more than 25 percent less effective or increase the cost of installation or maintenance.
None for commercial specifically
TAX CREDITS
Solar Energy Credit
Individuals and corporations with solar photovoltaic systems are allowed to claim an income tax credit of 35 percent of the cost of equipment and installation of a system. Single-family residences can qualify for 35 percent or up to $5,000, whichever is less. Multi-family residential property can qualify for 35 percent or up to $350 per unit. Commercial property can be eligible for up to $500,000 or 35 percent, whichever is less.
None for residential specifically
None for commercial specifically
TAX EXEMPTIONS
None for residential specifically
None for commercial specifically
Solar Companies, Contractors & Installers
Hawaii is home to a number of solar companies. Following is just a sampling of what's available:
Hawaii Solar Panel Resources
If you are looking for more information on solar industries and the benefits of going solar, check out these sites:
DSIRE Incentives Database – Hawaii
This site is a public clearinghouse providing information on incentives for solar energy systems in Hawaii and throughout the mainland.
Hawaii State Legislature
Learn what your legislature is doing to increase the use of solar and other renewable energy with incentives and laws.
State Energy Office
This site offers information about state programs and policies on energy consumption, strategies, and statistics.