Illinois residents are on board with increasing solar power usage to support clean energy sources. A 2015 poll showed that 66 percent of residents think that increased solar usage would add jobs to the state, and bills in the legislature are looking to lead the charge. According to the Solar Energy Industries Association, the state has already seen an increase in solar and expects that 25 percent of the state's energy will come from renewable sources by 2025. Find out how moving to solar can save money and the environment.
Illinois's Solar
Report Card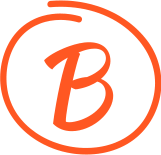 Methodology

To determine a grade for each state, our researchers and solar experts analyzed data on crucial solar-advancement criteria from the following sources:
We determined a rank from 1 to 10 for each state in each category. We then combined the scores with the following weights and assigned an overall grade for each state. Our goal is to encourage those considering solar for their homes to get a basic understanding of solar potential in their areas and discover the best opportunities for clean energy available.
Incentives & Rebates, 40%
Electricity Rate, 15%
Renewable Energy Policy, 30%
Interconnection Ease, 5%
Photovoltaic Potential, 10%
Electricity Expenses in Illinois
Residents in several Illinois service territories have the unique advantage of being able to choose their own electric service provider. This competition helps the state keep its overall energy costs down, near the national average. Low rates tend to mean slower adoption of solar technologies. But with the support of residents, this trend may change in the future as national energy rates continue to rise.
Cost of Residential Electricity
Data from U.S. Energy Information Administration
*as of Q3 2015
Illinois
Policy & Resources
Solar Policies & Incentives
A number of savings opportunities are available for those looking to go solar in Illinois. These measures by the federal government and state legislature are an effort to help promote cleaner power across the country. Some programs allow rebates of the cost of the system or installation while others offer loan programs for both residential and commercial solar. And net metering allows consumers to "earn back" the cost of the power they generate but do not use. This can turn a homeowner's solar panels into a budget coup.
REBATES/INCENTIVES
Solar and Wind Energy Rebate Program
The state's Renewable Energy Resources Trust Fund promotes development of small-scale solar systems. Residential photovoltaic systems can receive rebates at $1.50/w or 25 percent of project costs with a maximum of $10,000. Commercial project rebates are at $1.25/w or 25 percent of project costs with a maximum of $20,000. The rebate caps are subject to change.
None specific to residential
City of Chicago Small Business Improvement Fund
The city will reimburse qualifying owners for improvements and upgrades, including installing solar photovoltaic systems, of up to 75 percent of the costs depending on the size of the applicant. The average grant amount is $40,000 and is paid after the work is completed.
Renewable Energy and Energy Efficient Project Financing
Commercial and nonprofit entities may be eligible for funds from the Illinois Finance Authority. Entities must show their projects, including renewable energy projects, provide a significant public benefit.
POLICIES
Renewable Portfolio Standards
The Illinois Power Agency Act requires 25 percent of eligible retail electricity sales be from renewable resources by 2025, including 6 percent from solar energy. The law covers large investor-owned utilities but does not cover electric cooperatives and municipal utilities.
Net Metering
Residential and commercial customers with systems up to 2,000 kW that generate electricity for their own use may qualify for net metering, which provides credits for excess generated energy.
City of Chicago – Solar Express Permit Program
The permitting and zoning process for rooftop photovoltaic installations has been standardized and streamlined. Most qualifying projects of all sizes can receive same-day approval at a reduced fee of $275. Small PV systems are considered those with a 13.44 kW capacity or less. Large systems generate more than 13.44 kW.
Interconnection Standards
The Illinois Commerce Commission sets and oversees standards for interconnection for renewable energy systems. Four levels of review for interconnection requests are based on size and usage. All systems are required to have a disconnect switch and systems larger than 1 MW must carry certain amounts of liability insurance.
Solar Rights
Homeowners associations, including condominiums, may not prevent homeowners from installing and using solar energy systems, but they may specify location as long as the location does not affect the efficiency of the system. Associations must develop an energy policy that specifies location, design and any structural requirements.
None specific to commercial
TAX CREDITS
None specific to residential
None specific to commercial
EXEMPTIONS
Property Tax Exemption
A special assessment is required for property tax exemptions to ascertain the value of improvements to a home or business from a solar energy system. The exemption is only for equipment that is not equally usable in a conventional energy system.
None specific to residential
None specific to commercial
Illinois Companies, Contractors & Installers
There are many solar companies and contractors ready to help residents of Illinois. Read on for a list of just a few of these organizations.
Further Reading on Solar Panels in Illinois
The first step in converting to solar energy is educating yourself about the benefits and the costs. These websites can help you get started.
American Solar Energy Society
Established in 1954, the ASES is a group of solar professionals and advocates and acts as a catalyst in advancing solar and renewable energy.
DSIRE Incentives Database
This extensive list of incentives, rebates and grants available for residents who go solar includes links to the programs for easy access.
Illinois Commerce Commission
This government body regulates electricity rates and provides detailed information about programs and initiatives, rules and workshops as well as policies that impact power in the state.
Illinois Solar Energy Association
This nonprofit organization helps to promote the application of solar energy and other renewable resources. It helps to drive policy and educate the public about renewable energy.