With 123 sunny days a year and sunlight hours making up 61 percent of the day on average, Arkansas is beginning to realize its potential for solar energy. In 2019, Arkansas has 144.28 MWs of solar capacity installed, enough to power more than 17,000 homes. Although Arkansas does not have a Renewable Portfolio Standard (RPS), it is developing policies and offering rebates as it progresses toward a greener energy standard. Learn more about solar energy policies, incentives for solar users, and companies who install solar panels in Arkansas.
Arkansas' Solar
Report Card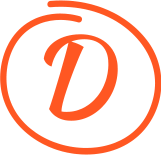 Methodology

To determine a grade for each state, our researchers and solar experts analyzed data on crucial solar-advancement criteria from the following sources:
We determined a rank from 1 to 10 for each state in each category. We then combined the scores with the following weights and assigned an overall grade for each state. Our goal is to encourage those considering solar for their homes to get a basic understanding of solar potential in their areas and discover the best opportunities for clean energy available.
Incentives & Rebates, 40%
Electricity Rate, 15%
Renewable Energy Policy, 30%
Interconnection Ease, 5%
Photovoltaic Potential, 10%
Electricity Price Trends in Arkansas
At $0.10 per kWh for residential and $0.085 per kWh for commercial, electricity in Arkansas costs over $0.02 per kWh less than the national averages. When electricity is cheap, there is less incentive for homeowners to install solar projects. While less than four percent of the state's electric power comes from renewable resources – primarily hydroelectric and other renewables – natural gas is the main source of electricity in the state. Solar is a small part of the equation, but the industry is growing.
Cost of Residential Electricity
Data from U.S. Energy Information Administration
*as of Q3 2015
Arkansas
Solar Incentive Programs
Solar Energy Incentives & Policies in Arkansas
Like many of the states slow to embrace solar, Arkansas does not have a Renewable Portfolio Standard, so there are no official renewable energy or solar goals. However, net-metering programs, which date back to 2002 in Arkansas, are offered by all of the state's utilities and allow owners to receive credit for excess power produced over a 12-month period.
REBATES/INCENTIVES
TAX CREDITS
None for residential specifically
None for commercial specifically
TAX EXEMPTIONS
None for residential specifically
None for commercial specifically
POLICIES
Net Metering:
Property owners with PV systems can receive credits from their utility company for systems with a capacity of less than 25 kW (for residential customers) and 300kW (for commercial customers).
Interconnection Guidelines:
Arkansas energy customers with renewable solar systems that are a maximum of 300 kW (commercial) and 25 kW (residential) can connect to the power grid. Customers are responsible for installing an external disconnection switch to the system and it must be designed to disconnect if utility service goes down.
None for residential specifically
None for commercial specifically
Solar Panel Companies & Contractors in Arkansas
More than 34 solar companies employ about 369 people throughout Arkansas' still-developing solar industry. Homeowners definitely have options when looking for help designing and installing a solar system. Here is a list of solar contractors in the state: 
Resources for Further Solar Research
Arkansas Renewable Energy Association
Find helpful and historical links related to renewable energy, request a solar quote and keep up with renewable energy legislation at this nonprofit's website. AREA is also a chapter of the American Solar Energy Society.
Arkansas Energy Office
Learn about energy efficiency, clean technology, and sustainable strategies as well as specifics about solar water heating systems.
Arkansas Public Service Commission
Meet the panel charged with ensuring that Arkansas' public utilities provide safe and reliable utility service at reasonable rates and find annual reports and information about upcoming hearings.
Arkansas State Legislature
Search recently filed bills pertaining to solar and other renewable resources in the General Assembly, find your legislator and keep abreast of the latest legislative news.
DSIRE Incentives Database – Arkansas
Search the database to find federal and Arkansas-specific information and links about financial incentives for solar energy and other renewable resources.
U.S. Energy Information Administration
Find statistics from the federal government about energy use – both fossil fuel and renewable energy — in Arkansas as well as state-by-state analysis of the state's renewable resources.