A steadily growing population and plenty of sunshine make it possible for North Dakota to see huge benefits from solar panel power. Thanks to solar rebates and tax incentives, residents, small businesses and other organizations are starting to invest in solar energy across the state. See how the economic landscape impacts the production and value of solar panels in North Dakota.
North Dakota's Solar
Panel Report Card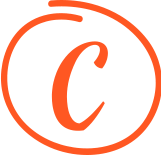 Methodology

To determine a grade for each state, our researchers and solar experts analyzed data on crucial solar-advancement criteria from the following sources:
We determined a rank from one to 10 for each state in each category. We then combined the scores with the following weights and assigned an overall grade for each state. Our goal is to encourage those considering solar for their homes to get a basic understanding of solar potential in their areas and discover the best opportunities for clean energy available.
Incentives & Rebates, 40%
Electricity Rate, 15%
Renewable Energy Policy, 30%
Interconnection Ease, 5%
Photovoltaic Potential, 10%
North Dakota Electricity Rates
Most of the electricity in North Dakota comes from coal, which is no surprise since the western part of the state contains the single largest deposit of lignite in the world. The costs of both residential and commercial electricity in North Dakota are below the national average, at $0.93/kWh and $0.84/kWh, respectively. Relatively low electricity prices mean solar energy has to work a little harder to get North Dakota's attention.
Cost of Residential Electricity
Data from U.S. Energy Information Administration
*as of Q3 2015
The Solar Resource
Library: North Dakota
Key Incentives & Policies
While it seems North Dakota has a long way to go before solar power becomes a significant provider of the state's energy, (the state ranks dead last in the country for installed solar capacity), there are incentives and policies that can make solar energy more affordable for early investors. Tax credits, upfront rebates, and net metering policies offered at the utility, county and state levels all make solar energy more enticing and accessible. Check out some of the incentives available to North Dakotans interested in saving on their energy bills and supporting the state's solar industry.
REBATES/INCENTIVES
None for residential/commercial specifically
None for residential specifically
None for commercial specifically
POLICIES
Net Metering
Investor-owned electric utility customers, including those who use solar PV systems to generate electricity, are eligible to take advantage of net metering. Customers maintain ownership of any renewable-energy credits that are associated with their loads, while credits linked to net excess generation are given to the utility, with the customer-generator being compensated for this.
Solar Easements
North Dakota's law on solar easements allows property owners to get solar easements from other property owners to ensure that their solar PV systems have adequate access to sunlight. Solar easements have to include angles at which the easements extend as well as any conditions or terms under which the easements are granted or will be terminated.
None for residential specifically
None for commercial specifically
TAX CREDITS
None for residential/commercial specifically
None for residential specifically
None for commercial specifically
TAX EXEMPTIONS
Renewable Energy Property Tax Exemption
North Dakota allows any locally assessed solar PV system to be exempt from local property taxation. This exemption applies during the five years following the system's installation.
None for residential specifically
North Dakota Solar Panel Contractors & Installers
There's not a lot of competition among solar companies in North Dakota, but here are a few businesses in and around North Dakota that can help you with your solar energy system.
Revolutionary Renewable Energy
Revolutionary Renewable Energy provides various alternative energy solutions to its customers, including solar energy and solar hot water systems.
Where it operatesBismarck
GenPro Energy Solutions
GenPro's contractors offer an array of solar pumps and solar energy systems. Their Piedmont location serves North Dakota as well as South Dakota.
Where it operatesPiedmont, SD
Zenergy
Zenergy specializes in solar energy and solar heat systems.
Where it operatesBased in Sebeka, MN; serves North Dakota
Other Resources
Here is a list of resources to help you investigate solar energy options in North Dakota.