Alabama has the potential to be a major player in solar energy thanks in part to its 99 days of average sunshine per year. It currently ranks near the bottom among states for installed solar panel capacity, according to the Solar Energy Industries Association. However, large retailers have committed to solar projects and the state's two large utilities are looking to boost renewable power options for their customers. Read on to learn more about companies that install solar panels in Alabama, the state's solar policies, and other helpful resources.
Alabama's Solar
Report Card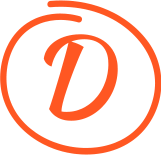 Methodology

To determine a grade for each state, our researchers and solar experts analyzed data on crucial solar-advancement criteria from the following sources:
We determined a rank from 1 to 10 for each state in each category. We then combined the scores with the following weights and assigned an overall grade for each state. Our goal is to encourage those considering solar for their homes to get a basic understanding of solar potential in their areas and discover the best opportunities for clean energy available.
Incentives & Rebates, 40%
Electricity Rate, 15%
Renewable Energy Policy, 30%
Interconnection Ease, 5%
Photovoltaic Potential, 10%
Electricity Costs in Alabama
Since 2005, Alabama's residential electricity costs have steadily increased to its current rate of about $0.12 kWh, sitting just below the national average of $0.13 kWh. Although Alabama hasn't yet committed to extensive solar panel use, the state uses a variety of other renewable energy sources. Hydroelectric power supplies about 75 percent of Alabama's renewable electricity and Alabama ranks sixth in the nation using landfill gas and biomass to generate electricity, according to the U.S. Energy Information Administration. Alabama also has large deposits of fossil fuel resources, including coal, crude oil, and natural gas reserves.
Cost of Residential Electricity
Data from U.S. Energy Information Administration
*as of Q3 2015
Solar Panel Installers & Companies in Alabama
In 2019, there are 50 solar companies in Alabama, providing solar products and services that include installing solar photovoltaic panels and solar hot water systems and manufacturing components needed for solar modules. About 600 people are employed in the industry throughout the state. Alabama homeowners have options in their search for a company to design and install their solar systems. Here are some of the installation companies currently working in Alabama's solar industry:
Resources for Alabama Homeowners & Businesses
Alabama Power
Find information about Alabama's solar potential as well as the different types and costs of solar installations available and answers to frequently asked questions.
Tennessee Valley Authority
Explore TVA's renewable energy programs aimed at allowing customers to lower their carbon footprint through solar, wind, biomass and low-impact hydroelectric.
Alabama Legislature
As more Alabamans turn to solar, the legislature will begin to consider more solar-related measures. Track pending legislation, find specific legislators and stay up to date on current issues in the state.
DSIRE Incentives database – Alabama
Explore a public database for solar energy incentives and regulatory policies specific to Alabama as well as financial incentives offered by the federal government.
Alabama State Energy Division
Keep current with the state's energy programs as the division is responsible for promoting energy efficiency and renewable energy policies.
Alabama Public Service Commission
Learn about the governing body that oversees the Electricity Policy Division, which sets the electricity rates and services of public utilities throughout the state.