Tennessee has adopted solar in a big way, with more than 2,300 installations – not surprising for a state with more than 100 days of sunshine a year. Businesses and homeowners alike are noticing state incentives that make solar an attractive and clean source of energy that can help save them money. Learn more about switching to solar panels in Tennessee, including an analysis of current electricity costs, available rebates on solar panel systems, and a comprehensive list of solar providers.
Tennessee's Solar Report Card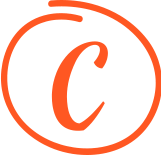 Methodology

To determine a grade for each state, our researchers and solar experts analyzed data on crucial solar-advancement criteria from the following sources:
We determined a rank from one to 10 for each state in each category. We then combined the scores with the following weights and assigned an overall grade for each state. Our goal is to encourage those considering solar for their homes to get a basic understanding of solar potential in their areas and discover the best opportunities for clean energy available.
Incentives & Rebates, 40%
Electricity Rate, 15%
Renewable Energy Policy, 30%
Interconnection Ease, 5%
Photovoltaic Potential, 10%
Electricity Costs in Tennessee
Tennessee residents love their electricity, ranking 13th in the county for direct use, according to the U.S. Energy Information Administration. Despite being among the highest users of electricity in the nation, Tennesseans spend close to the U.S. average thanks to low residential electricity prices of less than $0.11 per kWh. Nevertheless, households are still spending a great deal of their earnings on electricity. High electric bills can be a helpful factor in drawing in potential solar buyers, as the power that solar panels in Tennessee produce will help lower costs and provide a great deal of savings over the system's lifetime.
Cost of Residential Electricity
Data from U.S. Energy Information Administration
*as of Q3 2015
Tennessee
Library of Solar Resources
Tennessee Solar Policies & Incentives
A 5 kW solar system can cost about $20,000. Tennessee offers incentives that can help lower the price by up to $8,000. Although Tennessee lacks strong solar policy and implementation, there are still resources for potential solar buyers to save money. The Tennessee Valley Authority offers a $1,000 rebate upon install, instantly lowering the cost of the system. Apart from this rebate, the state also offers performance payments and property tax exemptions. Without a state income tax, there are no solar tax credits offered. But with other money-saving options, a solar system can still provide a return on investment.
REBATES/INCENTIVES
Green Energy Property Tax Assessment
This program provides an ad valorem property tax assessment for qualified green energy production facilities. The assessed property value of all certified green energy production facilities may not exceed 12.5 percent of installed costs for solar.
None for residential specifically
None for commercial specifically
POLICIES
Solar Easements
Tennessee law has a statute that allows for easements to be created that ensure access to direct sunlight for solar energy systems. Easements may include descriptions of property affected, angles at which easement extends and conditions of compensation or termination.
None for residential specifically
None for commercial specifically
TAX CREDITS
None for residential specifically
Sales Tax Credit For Clean Energy Technology
Tennessee law allows for a 100 percent rebate on sales and use tax on purchases for solar machinery and equipment used to produce electricity in a certified green energy production facility.
TAX EXEMPTIONS
None for residential specifically
None for commercial specifically
Solar Panel Contractors & Installers in Tennessee
Tennessee residents have their pick of solar companies with many to choose from throughout the state. Listed below are businesses operating across Tennessee.
Solar Energy Resources for Tennessee Residents
Ready to learn more about solar policies, incentives and other solar-related information in Tennessee? Review our list of resources to answer all your questions.
Tennessee General Assembly
Explore current legislative issues about solar energy as well as information to contact individual legislators can be found at this site.