Solar is big business in Missouri. It ranks 27th in the nation for installed solar capacity and boasts 176 solar companies that employ 2,819 people. Yet, there is always room to grow in the state of Missouri. According to the Solar Energy Industries Association, only 0.5 percent of electricity generation came from solar energy sources in 2019. In a state where 73 percent of energy comes from coal, clean, renewable energy has a bright future. Learn more about how Missouri is making the move to solar easy and cost-effective.
Missouri's Solar
Report Card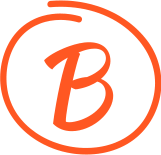 Methodology

To determine a grade for each state, our researchers and solar experts analyzed data on crucial solar-advancement criteria from the following sources:
We determined a rank from one to 10 for each state in each category. We then combined the scores with the following weights and assigned an overall grade for each state. Our goal is to encourage those considering solar for their homes to get a basic understanding of solar potential in their areas and discover the best opportunities for clean energy available.
Incentives & Rebates, 40%
Electricity Rate, 15%
Renewable Energy Policy, 30%
Interconnection Ease, 5%
Photovoltaic Potential, 10%
How Expensive is Electricity in Missouri?
The cost of electricity in Missouri is less than the national average at $0.11 cents per kWh, according to the U.S. Energy Information Administration (EIA). The residential sector is the second largest energy-consuming sector in the state, after transportation, and more than 50 percent of households in the state use natural gas as their primary energy source for heating, according to the EIA. However, coal is the most commonly used fuel for electricity generation in Missouri, supplying 80 percent of the state's electricity needs. While wind and hydroelectric power are increasing, the state has the capacity to significantly grow its use of renewables, including solar energy.
Cost of Residential Electricity
Data from U.S. Energy Information Administration
*as of Q3 2015
Missouri Info
and Resources
Incentives & Policy on Switching to Solar
In 2008, the state adopted a mandatory renewable energy portfolio standard. By 2021, investor-owned electric utilities will need to generate 15 percent of total electric sales from renewable energy sources with two percent from solar. To achieve this goal, county, state, federal and utility incentives are available for Missouri residents. Homeowners and businesses can take advantage of solar rebates offered by Empire District Electric, Kansas City Water and Light and Columbia Water and Light. Businesses and nonprofits can receive financing for renewable energy systems from the Missouri Clean Energy District program. And a number of other programs are available to help encourage solar installation.
REBATES/INCENTIVES
Empire District Electric – Solar PV Rebates
The Empire District Electric Company allows utility customers with 0.5 kW to 25 KW PV systems to receive a rebate of $0.25/W for systems operating between 2019 and 2023. In order to be eligible, systems must be installed where they receive at least 85 percent of the available solar resource. In addition, solar energy systems must be new and under a 10-year manufacturer's warranty to qualify.
Set the PACE St. Louis
Set the PACE St. Louis allows residential and commercial property owners to receive 100 percent upfront financing for installing PV systems. Applicants must receive a minimum amount of $25,000 and the maximum is 35 percent of the property's value. Financing, which carries an interest rate of three to six percent, can be repaid in up to 20 years.
Local Option – Clean Energy Development Boards
This program allows property owners around Missouri to receive funding to make energy improvements on their commercial or residential buildings. Recipients have up to 20 years to repay the loan.
Ameren Missouri Solar Energy
This plan debuted in 2018 and includes $28 million in solar rebates for customers, in addition to investing $14 million in company-owned solar generation by 2023. In 2019, it has funds available for solar rebates at $0.25 per watt.
None for residential specifically
Missouri Clean Energy District
This program provides financing for businesses, nonprofit organizations, and government agencies to install renewable energy systems on their property. Entities can take up to 20 years to repay this funding, which is done by making additional payments on property tax bills.
POLICIES
Solar Easements & Rights Laws
Under this law, property owners in the state have the right to use solar energy.
Interconnection Guidelines
Passed in 2007, this law requires that all electric utility companies allow property owners with PV systems to connect to the power grid. Those with systems over 10 kW are required to carry liability insurance of $100,000.
Net Metering
Missouri property owners with solar systems can receive credit on their bill for excess energy generation per this law. The amount earned is credited to the customer's next bill, however, credits do expire after 12 months. To qualify, a system must not exceed 100 kW.
City of Kansas City – Solar Easements and Geothermal Access
Similar to state law, Kansas City requires that those with PV systems have access to adequate sunlight to operate the devices.
None for residential specifically
None for commercial specifically
TAX CREDITS
None for residential specifically
None for commercial specifically
Missouri Solar Panel Resources
Additional Reading
Missouri Department of Economic Development Division of Energy:
The Division of Energy's website contains a wealth of valuable reference information for those looking to install solar PV systems, from explanations of how solar PV works and what to consider when planning installations to federal, state and utility incentive programs.
Missouri Agricultural and Energy Saving Team (MAESTRO):
The Missouri Department of Agriculture (MDA) and partners including the University of Missouri used $5 million in federal seed funding from the U.S. DOE's Better Buildings Neighborhood Program to create MAESTRO. The program helps small farming operations across Missouri implement solutions that reduce energy use, increase profitability while also helping local ecosystems.
MOSEIA (Missouri Solar Energy Industries Association):
Formed in 2009 by state solar industry leaders, MOSEIA is the state branch of the national SEIA. Its goal is to foster growth of solar energy use and businesses through outreach, advocacy, continuing education and training.
DSIRE:
Maintained by the North Carolina Clean Energy Center, the U.S. Department of Energy's national DSIRE (Database of State Incentives for Renewables & Efficiency) is perhaps the most comprehensive source of information and statistics regarding state solar policies and incentives available. Filtering for Missouri, DSIRE lists a total of 62 solar policies and incentives.
Solar Energy Industries Association (SEIA) Missouri:
The premier national solar industry association, SEIA offers a wide range of news, information, research and statistics covering just about every aspect of solar energy in the U.S. That includes a state fact sheet for Missouri that highlights recent market, industry and political developments and statistics.