New York is working to drive growth in the solar industry. With a goal of developing 3,000 megawatts of small-scale solar photovoltaic facilities by 2023, the state's NY-Sun initiative provides funding for PV systems, encouraging residents, small businesses and industrial companies to go solar and ultimately make the industry self-sufficient in New York. Growth in the industry makes solar panels in New York a much more viable option for state residents today.
New York's Solar
Report Card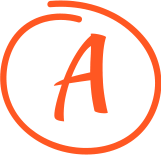 Methodology

To determine a grade for each state, our researchers and solar experts analyzed data on crucial solar-advancement criteria from the following sources:
We determined a rank from one to 10 for each state in each category. We then combined the scores with the following weights and assigned an overall grade for each state. Our goal is to encourage those considering solar for their homes to get a basic understanding of solar potential in their areas and discover the best opportunities for clean energy available.
Incentives & Rebates, 40%
Electricity Rate, 15%
Renewable Energy Policy, 30%
Interconnection Ease, 5%
Photovoltaic Potential, 10%
What Does Electricity Cost in New York?
With the average cost of electricity as high as $0.18 per kWh, New York is an excellent position to move to solar energy. As electricity rates have held steady since 2005, rarely dipping below $0.15/kWh, they have remained well above the national average, according to the U.S. Energy Information Administration. Still, natural gas is responsible for most of the electricity in New York by a wide margin, with the residential and transportation sectors about equal in terms of consumption.
Cost of Residential Electricity
Data from U.S. Energy Information Administration
*as of Q3 2015
New York Solar
Resource Library
Solar Panel Incentives in New York
New York has embraced solar power as the energy of the future. Governor Cuomo and the Public Service Commission (PSC) are working together to make regulatory changes that create energy savings and bring clean, affordable electric service to the community. By replacing clean energy mandates that expired in 2015 with Reforming the Energy Vision (REV), New York aims to make incentives more attractive to businesses and consumers. These efforts are especially important now as the state works to achieve a 2019 revision to New York's Clean Energy Standard requiring 100 percent carbon-free electricity by 2040.
REBATES/INCENTIVES
NY-Sun PV Incentive Program (Residential, Low-Income, and Small Business)
Cash incentives are available for installing solar PV systems that are connected to the grid and are less than 200 kW in size. The incentive rates increase or decrease as MW-related goals are achieved. The maximum incentive is 110 percent of the energy demand for 25 kW, whichever is less, for a residence. For a business, the maximum incentive is 110 percent of the energy demand or 200 kW, whichever is less.
NY-Sun Loan Program
Loans are available for the installation of solar PV systems. Loans range from $1,500 to $25,000 for residential customers and up to $100,000 for businesses. The loan terms are five, 10 or 15 years and have to be within the useful life expected for the system.
Municipal Sustainable Energy Programs
Property owners can borrow funds to cover the cost of energy improvements, including installing solar PV systems. Loan totals cannot exceed 10 percent of a property owner's appraised real property value or the cost of improvements.
Solar, Wind & Biomass Energy Systems Exemption
Improvements made to homes for the purpose of energy conservation, such as installing a solar VP system, are property tax exempt to the extent that this improvement would raise the home's value.
NY-Sun Commercial/Industrial Incentive Program
Incentives are provided for the installation of new grid-connected solar PV systems over 200 kW. The incentives are based on MW blocks, with the maximum incentive being half of the full cost of the solar PV system.
POLICIES
Clean Energy Fund (CEF)
CEF features a broad minimum 10-year goal, up through 2025, to achieve a total of 88 MW of renewable energy, including energy produced by solar PV systems.
Interconnection Standards
Solar PV systems that are 50 kW or smaller are eligible for a straightforward and expedited six-step process for interconnection. Any system from 50 kW to 300 kW must use an 11-step interconnection process.
Net Metering
Customers of the major utilities in the state that are owned by investors can take advantage of net metering if they generate excess energy from solar PV systems. System size limitations include 25 kW for a residential system and 2 MW for a commercial system.
Solar Easements & Local Option Solar Rights Laws
New York law permits solar easements to be created. This ensures that a property owner can enjoy uninterrupted access to the sun for their solar PV systems.
System Benefits Charge
This charge in New York supports multiple areas, including energy efficiency and energy assistance for low-income individuals. This program is supported by investor-owned electric utility customers, whose bills feature a surcharge.
None for residential specifically
None for commercial specifically
TAX CREDITS
None for residential/commercial specifically
Residential Solar Tax Credit
A personal income tax credit is available in New York that can be applied to residential solar PV equipment expenditures. The credit is equal to a quarter of the equipment's cost as well as the installation. The maximum incentive is $5,000 for systems, and a system must be 25 kW maximum in order to be eligible.
None for commercial specifically
TAX EXEMPTIONS
Solar Sales Tax Exemption
The sale and the installation costs of solar PV systems are exempt from both the state sales tax and the compensating use tax.
None for residential specifically
None for commercial specifically
Solar Panel Installers & Contractors in New York
There is no shortage of options for residents interested in solar panel installation. Currently, there are 345 companies offering installation services in the state. Before choosing a contractor, homeowners should do their research. In addition to finding out about a contractor's previous installation experience, it is helpful to know whether they include a roof inspection, and how they will handle billing with the current utility. The following list of New York solar companies will give you a head start.
Other Solar Resources
Here is a list of resources to help you investigate solar energy in New York.
Installing Solar in NYC
The City University of New York provides links to a residential solar energy incentive guide and North American Board of Certified Energy Practitioners (NABCEP)-accredited providers.