Indiana enjoys nearly 200 sunny days per year, making it a great place to go solar. However, in 2018, 69 percent of Indiana's net electricity generation came from coal. The state ranks eighth in the country for coal production and second in coal consumption. Less than seven percent of Indiana's energy comes from renewables, with solar making up less than one percent of that total. Nevertheless, the Solar Energy Industries Association places Indiana 11th in the nation in terms of growth over the next five years, signaling a more hopeful and bright future for solar energy in Indiana. Discover why moving to solar can save money in Indiana, and where to start.
Indiana's Solar
Report Card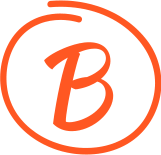 Methodology

To determine a grade for each state, our researchers and solar experts analyzed data on crucial solar-advancement criteria from the following sources:
We determined a rank from one to 10 for each state in each category. We then combined the scores with the following weights and assigned an overall grade for each state. Our goal is to encourage those considering solar for their homes to get a basic understanding of solar potential in their areas and discover the best opportunities for clean energy available.
Incentives & Rebates, 40%
Electricity Rate, 15%
Renewable Energy Policy, 30%
Interconnection Ease, 5%
Photovoltaic Potential, 10%
Electricity Prices in Indiana
One reason for the slow adoption of solar power could be the low cost of electricity in Indiana. Residential electricity is currently about $0.12 per kWh, which is below the national average. And though the state sees very cold winters and hot, muggy summers (fluctuations that typically see high energy costs year-round), residents typically pay only about $105 per month on their utility bill. Again, low cost could slow the spread of solar and other renewable power sources in the Hoosier state.
Cost of Residential Electricity
Data from U.S. Energy Information Administration
*as of Q3 2015
Incentives, Installation and
Resources in Indiana
Indiana Solar Policies & Incentives
There are a number of state and federal incentive programs designed to lower the cost of going solar. But even though solar energy is an excellent option for Indiana residents, it is not pushed strongly by the state government. So far there are only about 377 megawatts of solar PV systems in place on the electric grid in the state. Most of these megawatts are not generated in Indiana but rather sold to the utilities through power purchase agreements with others. The state legislature did produce a voluntary clean energy portfolio standard that was effective as of January 2012. This standard allows utilities and power supply retailers to become eligible for incentives if they meet program goals and increase the amount of clean energy they are using and supplying. Find out more about the incentives available for Indiana residents.
REBATES/INCENTIVES
NIPSCO Feed-in Tariff Program
Any solar customer in good standing is eligible for the utility's feed-in tariff program, in which users generate some of their own electricity and receive a monthly check for the amount of electricity generated from the solar installation. The compensation is $0.1564 per kWh for solar installations between 5 kW and 10 kW and $0.138 kWh to $0.138/kWh for solar installations between 10 and 200 kW.
None for residential specifically
Community Conservation Challenge
Community energy conservation projects by non-residential may entities be eligible to receive $25,000 to $100,000 grants from the Indiana Office of Energy Development. The projects must be visible and located in Indiana using commercially available technology.
POLICIES
CHOICE
The Comprehensive Hoosier Option to Incentivize Cleaner Energy program provides incentives to state utilities that voluntarily increase clean energy resources in electricity portfolios. The program sets a voluntary goal of 10 percent clean energy by 2025 and utilities agree to use about 4 percent of their total electricity by 2018. There is no specific solar carve-out.
Net Metering
The state's investor-owned utilities are required to offer net metering to electric customers with a maximum capacity of 1 megawatt. Net excess generation is credited at the retail rate to a customer's next monthly bill and credits roll over indefinitely.
Solar and Wind Easements & Rights Laws
Planning and zoning authorities are prevented by law from prohibiting or unreasonably restricting the use of solar energy, including passive solar structures. Although there is not a specific right to sunlight, parties are allowed to enter into solar easement contracts that are enforceable.
Interconnection Standards
Indiana Utility Regulatory Commission rules require the state's utilities to provide three levels of interconnection. Fees are not required with Level 1 (10 kW) systems, but fees are in place for Level 2 (2 MW) and Level 3 (outside of Level 1 and 2) systems.
None for residential specifically
TAX CREDITS
None for residential specifically
None for commercial specifically
EXEMPTIONS
Renewable Energy Property Tax Exemption
Solar photovoltaic systems are exempt from property taxes if they were installed after Dec. 31, 2011. The amount of the exemption is the assessed value of the photovoltaic installation and is allowed each year that the system functions.
None for residential specifically
None for commercial specifically
Companies & Contractors Installing Solar Panels in Indiana
There are a number of companies that offer solar installation and services within the state of Indiana. Here's a list to get you started on your quest for a solar contractor:
Indiana Solar Panel Resources
Indiana Department of Environmental Management
This government entity was established in 1986 to provide environmental oversight and assistance throughout the state. The mission of IDEM is to implement environmental regulations from the state and the federal government.
Indiana Office of Energy Development
The vision of the Office of Energy Development is for all Hoosiers to attain reliable and affordable sources of energy. It strives to be a national leader in the development of innovative energy policies.
Indiana Renewable Energy Association
Founded in 2008, the InREA formed to support proposed legislation for a Renewable Electricity Standard and represents businesses that produce and consumers who use renewable energy in the state.
Indiana Utility Regulatory Commission
This government resource is not an advocate for the public nor the utilities, but rather a regulatory body whose role is to make decisions regarding utilities that are in the best interest of all involved parties.