Already the second-lowest emitter of carbon dioxide in the U.S., Rhode Island is carving a path for itself in renewable energy. Now, Rhode Island is setting its sights on solar. With about 100 days of sunshine each year, solar energy is becoming a more efficient and money-saving mode of electricity for Rhode Island residents.
Rhode Island's Solar
Report Card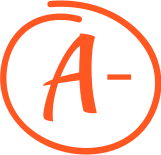 Methodology

To determine a grade for each state, our researchers and solar experts analyzed data on crucial solar-advancement criteria from the following sources:
We determined a rank from one to 10 for each state in each category. We then combined the scores with the following weights and assigned an overall grade for each state. Our goal is to encourage those considering solar for their homes to get a basic understanding of solar potential in their areas and discover the best opportunities for clean energy available.
Incentives & Rebates, 40%
Electricity Rate, 15%
Renewable Energy Policy, 30%
Interconnection Ease, 5%
Photovoltaic Potential, 10%
How Expensive is Electricity in Rhode Island?
Rhode Island homeowners pay an average of $0.226/kWh for electricity, which is almost $0.10 higher than the national average. Most of this electricity is supplied by natural gas. Switching to solar can ease the burden of high energy prices, and with recent significant drops in solar panel pricing, solar energy systems are viable investments for homeowners in Rhode Island.
Cost of Residential Electricity
Data from U.S. Energy Information Administration
*as of Q3 2015
Rhode Island
Library of Resources
Rhode Island Solar Policies & Incentives
In Rhode Island, state and government incentives can cover up to 50 percent of the cost of solar energy installations, making it possible to pay back a 5-kW solar installation in seven years. Large retailers like Whole Foods and Tiffany & Co. have gone solar in Rhode Island, and a total of $351 million has been invested by the state on solar. For residential users, there are also many opportunities to make solar energy affordable, including performance payments and sales tax exemptions, among others.
REBATES/INCENTIVES
Small-Scale Solar Grants (Commerce RI)
Incentives are available for solar PV projects, including grants for PV technologies that have a capacity of 10 kW. The grant is worth $1.05/W of capacity, with the dollar amount capped at $10,000. A system developer/installer has to apply for this grant on behalf of the owner of the solar project.
Renewable Energy Growth Program
Performance-based incentives are offered to owners of solar PV systems in Rhode Island. The incentives depend on the system size as well as an installation's geographic load zone area. Small-scale projects are considered 25 kW or less, while large-scale ones are between 1 MW and 5 MW.
Property-Assessed Clean Energy Financing
Property owners in Rhode Island are permitted to borrow funds to pay for solar PV systems. These property owners usually pay back the loans through a special property assessment over the span of multiple years.
None for residential specifically
Commercial-Scale Renewable-Energy Grants
Grants are currently offered for commercial-scale solar PV projects (systems larger than 10 kW). The incentive amount depends on the size of the solar project with a maximum of $350,000.
POLICIES
Net Metering
Net metering is allowed for Rhode Island solar PV systems that are 5 MW in capacity or less and that are intended to produce up to the total amount of electricity used by a home or commercial facility. The aggregate capacity limit is 3 percent of the peak load specifically for Pascoag Utility District and Block Island Power Company.
Rhode Island Renewable Energy Fund (RIREF):
A surcharge on gas and electric customers' bills is used to support the state's public benefits fund, which supports programs for renewable energy, including those for solar energy. The charge is currently $0.0003 per kWh.
Solar Easements
Property owners in Rhode Island are allowed to create solar easements to make sure their solar PV systems maintain access to sunlight. These easements have to be established in writing and must include relevant property descriptions, descriptions of angles involved, the terms for the granting/termination of the easements, and provisions related to the compensation of property owners involved.
Interconnection Guidelines
The process for applying for interconnection in Rhode Island (connecting a solar PV system to a utility company electric grid) has been standardized in the state. The process includes applying for an impact study and requesting a cost estimate for the interconnection.
None for residential specifically
None for commercial specifically
TAX CREDITS
Residential Renewable Energy Tax Credit
A tax credit is available in Rhode Island for solar PV systems, both off-grid and on-grid. The credit is equivalent to a quarter of the cost of a system and is applicable only to a residential installation. A system that costs up to $15,000 is eligible for the total 25 percent credit; a system that is more expensive will get a credit based on the $15,000 cost standard.
None for commercial specifically
TAX EXEMPTIONS
None for commercial specifically
Companies, Contractors & Installers
Rhode Island has a growing solar industry, and the number of businesses providing solar energy services is growing, too. Here are a few solar installation companies to get you started.
Resources
There are many state-specific resources than can help you increase your knowledge of solar energy and other solar-related issues in Rhode Island. Here are a few resources you can check out for more information.