State tax incentives and policies are helping Utah become a prime state for solar energy use. Installing solar panels in Utah may help residents and business owners save on power bills while also preserving their state's natural environment. Learn more about Utah's solar incentive programs, installers and contractors, and other solar energy resources.
Utah's Solar
Report Card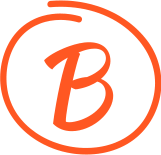 Methodology

To determine a grade for each state, our researchers and solar experts analyzed data on crucial solar-advancement criteria from the following sources:
We determined a rank from one to 10 for each state in each category. We then combined the scores with the following weights and assigned an overall grade for each state. Our goal is to encourage those considering solar for their homes to get a basic understanding of solar potential in their areas and discover the best opportunities for clean energy available.
Incentives & Rebates, 40%
Electricity Rate, 15%
Renewable Energy Policy, 30%
Interconnection Ease, 5%
Photovoltaic Potential, 10%
Cost Breakdown of Electricity in Utah
In 2017, coal produced 70 percent of Utah's net electricity generation, according to the U.S. Energy Information Administration. The state is also a large exporter of coal. Not surprisingly, Utah also boasts some of the lowest average residential electricity prices at around $0.11 per kWh. Low prices can prove challenging for solar companies hoping to find new customers. Nevertheless, the Solar Energy Industries Association notes that solar is beginning to surge in the state. It now ranks 11th in the country for installed solar in 2019, up from 24th in 2014.
Cost of Residential Electricity
Data from U.S. Energy Information Administration
*as of Q3 2015
Utah
Solar Savings Library
Solar Energy Policies & Incentives in Utah
Utah offers a strong mix of rewarding solar policies and incentives for its residents. Installing solar can be a fruitful financial move considering the many great incentives that can help lower the cost of a solar system. By taking advantage of all the incentives offered, consumers can save up to 60 percent of the system's cost. Incentives include statewide rebates, solar power tax credits, and a solar tax exemption. Although no performance payments or property tax exemptions are offered, the state still offers a variety of money-saving options.
REBATES/INCENTIVES
None in residential/commercial specifically
None for residential specifically
Commercial PACE Financing
Commercial Property Assessed Clean Energy (C-PACE) financing allows property owners to finance energy efficiency and renewable energy improvements through a special assessment on their property tax bill. Financing is repaid over a maximum period of 20 years.
POLICIES
Solar Easements & Local Option Solar Rights Laws
In Utah, solar easement contracts must be created in writing and filed, recorded and indexed in the office of the recorder of the county in which the easement is granted. Once created, the easement runs with the land and does not terminate.
Net Metering
Utah law requires Rocky Mountain Power (RMP) and most electric cooperatives to offer net metering to customers who generate solar electricity. Net metering is available for residential systems up to 25 kW in capacity and up to two MW in non-residential systems.
Interconnection Standards
Utah's interconnection rules are based on the Federal Energy Regulatory Commission's (FERC) interconnection standards for small generators. The rules include provisions for three levels of interconnection for systems up to 20 megawatts in capacity, based on system complexity.
Renewables Portfolio Goal
This 2008 law is considered more of a goal than a mandate. Investor-owned utilities, municipal utilities, and cooperative utilities will use eligible renewables to account for 20 percent of their 2025 adjusted retail electric sales but only to the extent that it is cost-effective to do so.
None for residential specifically
None for commercial specifically
TAX CREDITS
Renewable Energy Systems Tax Credit (Personal)
Utah has income tax credits for both residential and commercial applications of renewable energy systems. The credit for a residential unit is 25 percent of the installed system costs up to $2,000. Commercial system credits are structured as refundable credits.
Renewable Energy Systems Tax Credit (Corporate)
The state offers income tax credits for residential and commercial applications on a corporate level. These credits apply to PV systems between 660 kW and 2 MW placed in service on or after Jan. 1, 2015. Eligible owners may choose either 0.0035 cents per kWh for four years or 10 percent of installed cost.
None for residential specifically
TAX EXEMPTIONS
None for residential specifically
Renewable Energy Sales Tax Exemption
The purchase or lease of equipment used to generate electricity from renewable resources is exempt from Utah state sales tax. Eligible purchases or leases must be made for or by a renewable energy production facility and all leases must be made for at least seven years. Renewable resources must have a minimum capacity of two MW to be eligible.
Solar Panel Contractors & Installers in Utah
Solar companies and installers in Utah can guide you through the solar installation process for your home. Start investigating the savings and explore solar companies in your area.
Solar Panels In Utah: Additional Resources
Staying up-to-date on relevant and useful solar information can be challenging. We have compiled a list of websites for you that cover important solar issues in Utah.
Utah State Legislature
Learn more about current issues in solar energy by tracking pending legislations, and contacting individual legislators.
DSIRE Incentives Database – Utah
The public clearinghouse hosts all the information that Utah residents need to know about the incentives offered in their state.