"Big Sky Country" Montana earned its moniker thanks to its wide-open spaces and diverse terrain. With low population density, plenty of space and parts of the state getting 200 days of sunshine a year, solar has the potential to play a strong role in Montana's energy generation mix. Learn about the costs associated with making the switch to solar panels in Montana, and what the state is doing to help incentivize the change.
Montana's Solar
Report Card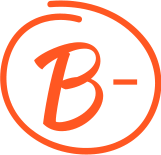 Methodology

To determine a grade for each state, our researchers and solar experts analyzed data on crucial solar-advancement criteria from the following sources:
We determined a rank from 1 to 10 for each state in each category. We then combined the scores with the following weights and assigned an overall grade for each state. Our goal is to encourage those considering solar for their homes to get a basic understanding of solar potential in their areas and discover the best opportunities for clean energy available.
Incentives & Rebates, 40%
Electricity Rate, 15%
Renewable Energy Policy, 30%
Interconnection Ease, 5%
Photovoltaic Potential, 10%
Electricity Costs in Montana
The national average for the cost of electricity is about $0.13 per kWh, according to the U.S. Energy Information Administration (EIA). Montana comes in below that figure at an average of $0.12 per kWh. About 50 percent of the state's electricity generation comes from coal. This is no surprise as Montana boasts one-third of the nation's demonstrated coal reserves, states the EIA. However, "Big Sky Country" does take advantage of its natural resources, especially its fast-running rivers, and is the fifth-largest producer of hydro-power nationwide. The EIA notes that Montana also has some of the best potentials for utility-scale wind and these types of projects are increasing.
Cost of Residential Electricity
Data from U.S. Energy Information Administration
*as of Q3 2015
Information and
Resources on Montana Solar
Solar Policies & Incentives
Montana has nearly 60 MWs of solar generating capacity, according to the Solar Energy Industries Association. This amount of solar places Montana 43rd in the nation. While solar has not yet taken off in the state, Montana has adopted a renewable resource standard that requires retail electricity suppliers to get at least 15 percent of their electricity sales from renewable energy. Many of the rebates and incentives focus on renewable sources in general; however, there are some tax credits and tax exemptions that can make solar an attractive proposition for businesses and homeowners.
REBATES/INCENTIVES
Alternative Energy Revolving Loan Program
Administered through the Montana Department of Environmental Quality, this program allows property owners to borrow up to $40,000 for the installation of energy efficient devices, including solar systems. The loan carries a 3.25 percent interest rate and must be repaid within 10 years.
NorthWestern Energy – USB Renewable Energy Fund
Funds from this program are intended for low-income energy assistance, weatherization, energy efficiency activities, and development of renewable energy resources. The E+ Renewable Energy Program gives custom incentives for projects that benefit organizations and communities for non-profit or government facilities.
None for residential specifically
None for commercial specifically
POLICIES
Net Metering
Since 1999, Montana law has mandated that utility companies credit customers that have alternative energy generating systems installed on their property. These credits are applied to customers' monthly utility bills.
Solar and Wind Easements
Under this law, those with solar and wind energy systems have the right to access to proper amount sunlight or wind for system operation.
Interconnection Standards
Montana's interconnection rules, which went into effect in August 2010, allow PV system owners to connect to the utility grid. Systems must not be more than 10 MW.
Universal System Benefits Program
The Universal System Benefits Program, which was created in 1997, requires that utility companies charge its customers a fee that is used to fund renewable energy projects around the state.
Mandatory Utility Green Power Option
Electric utilities are required to offer customers the option to purchase electricity generated by resources that include, but are not limited to, wind, solar, geothermal and biomass.
None for residential specifically
None for commercial specifically
TAX CREDITS
None for residential/commercial specifically
Alternative Energy Investment Tax Credit
Tax credits of up to 35 percent against corporate tax are available to commercial or industrial property owners for alternative energy investments of $5,000 or more.
EXEMPTIONS
Renewable Energy Systems Exemption
Montana allows property owners to receive a 100 percent exemption for 10 years after installing an energy generating system. Maximum amounts range from $20,000 to $100,000, depending on the size and type of the property.
None for residential specifically
None for commercial specifically
Companies Installing Solar in Montana
Montana Solar Resources
Missoula Electric Cooperative
Explore Missoula Electric Coop's website for solar news and information. MEC recently completed its first community solar installation, which affords solar energy access to customers who for one reason or another cannot have a residential PV system installed.
Montana State Energy Office
Find information from the state authority for solar, renewable energy and energy efficiency in Montana. The state energy department also operates an Alternative Energy Loan Program that helps home and property owners finance solar PV installations.
Montana Renewable Energy Association (MREA)
A non-profit, 501c3 organization, MREA was founded in 2000 by businesses, families and individuals with a mind to conserve natural resources, create jobs and increase individual and community independence and self-sufficiency by working to increase renewable energy use. MREA's website offers a wealth of valuable information, as well as links to solar and renewable energy stakeholders within and beyond state borders.
Montana Green Power
Find news and information on solar energy in Montana. Includes general scientific and technical information, and a list of state renewable energy businesses, as well as news and opinion to do with the solar politics, economics, finance and technology.
DSIRE
Explore this online database maintained by the North Carolina Clean Energy Center. DSIRE is probably the most comprehensive and widely used reference for solar energy policies and incentive programs across the 50 states, the District of Columbia and territories.
Solar Energy Industries Association (SEIA)
As the U.S.' leading solar energy industry trade association, SEIA's website serves as a continually updated source of news, information, research and statistics regarding solar energy in the U.S. Fact sheets provide highlights and summaries state by state.