Connecticut is one of the nation's top solar states, offering incentives for residents to cut their utility costs and use renewable resources to power their homes. The state legislature has prioritized the protection of natural resources, with an aggressive Renewable Energy Portfolio Standard (RPS) policy that translates to tax benefits for solar customers. Recent legislative changes, however, are threatening the future of net metering in the state. Find detailed information on solar power in Connecticut including electricity costs, solar panel companies, installers, and various resources, rebates, and incentives for going green.
Connecticut's Solar
Report Card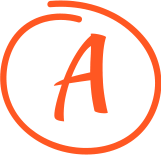 Methodology

To determine a grade for each state, our researchers and solar experts analyzed data on crucial solar-advancement criteria from the following sources:
We determined a rank from 1 to 10 for each state in each category. We then combined the scores with the following weights and assigned an overall grade for each state. Our goal is to encourage those considering solar panels for their homes to get a basic understanding of solar potential in their areas and discover the best opportunities for clean energy available.
Incentives & Rebates, 40%
Electricity Rate, 15%
Renewable Energy Policy, 30%
Interconnection Ease, 5%
Photovoltaic Potential, 10%
Expensive Electricity? Explore Connecticut's Cost Trends
Electricity is expensive in Connecticut, with average electricity costs at more than $0.21/kWh and commercial costs at $0.16/kWh. Residential customers bear the brunt of the cost, paying even higher prices of about $.18/kWh. While rates declined minimally from 2009 to 2012, the overall cost of electricity is up dramatically from 2002. These high costs have contributed to consumers' desire to switch to more cost-effective forms of power, including solar.
Cost of Residential Electricity
Data from U.S. Energy Information Administration
*as of Q3 2015
Connecticut's Solar Library:
Rebates, Policies & Taxes
Connecticut Solar Policies & Incentives
Many Connecticut residents are choosing solar energy to take advantage of incentives offered by the solar-friendly state government. The governor and General Assembly are committed to renewable energy, and state-sponsored programs designed to entice municipalities and business owners have spurred solar development in recent years. In fact, the state has more than 641 MWs of solar as of 2019, placing it 19th in the nation. Homeowners can benefit from Connecticut's Residential Solar Investment Program, which offers a variety of options, from leases with no up-front costs to cost reductions based on the specific system. Legislative changes in 2018, however, end net metering to new customers when the Residential Solar Investment Program ends or when regulators establish the new compensation program – whichever occurs first.
REBATES/INCENTIVES
United Illuminating Company Small ZREC Tariff
Owners of ZREC (Zero Emission Renewable Energy) facilities, including solar photovoltaic installations, are allowed to sell their renewable energy credits at a fixed price for 15 years. The Small ZREC price is set at an additional 10 percent of the Medium ZREC average bid price. The Small ZREC tariff rate recently was set at about $84. The program is available on a first-come, first-served basis.
Eversource Small ZREC Tariff
Owners of ZREC facilities, including solar photovoltaic installations, are allowed to sell their renewable energy credits at a fixed price under a 15-year contract. The program is available on a first-come, first-served basis. The Small ZREC Tariff rate recently was set at about $100 for year-seven.
Residential Solar Investment Program
Lawmakers aimed to encourage up to 300 MW of new solar photovoltaic systems by 2022 through this residential investment program. Applicants must be customers of Eversource or United Illuminating, and the program is limited to one- to four-family owner-occupied houses. Two rebate programs are available.
Smart-E Loans
Long-term, low-interest loans are available to homeowners who plan to upgrade their home energy systems. Eligible systems are in owner-occupied residences with one to four units and located within the state. Loans are set at fixed rates and have no prepayment penalties.
Energy Conservation Loans
Capital for Change provides loans to buy and install cost-saving energy conservation improvements, including solar photovoltaic systems, to homeowners who meet certain income limits. Loans must be repaid over 10 years.
Commercial PACE Financing
Commercial, industrial and multi-family property owners may be eligible to finance energy-efficient and clean-energy improvements through a special assessment on the property through the Property Assessed Clean Energy (PACE) program. The lien on the property moves with the title to the next owner.
POLICIES
Renewables Portfolio Standard
Connecticut's RPS was first created in 1998 and requires electric suppliers to obtain at least 48 percent of their retail loads through renewable energy by 2030. Of that, 40 percent must come from Class I resources, including solar.
Net metering
The state's utilities are required to provide net metering to customers that generate more electricity than they consume. Excess generation credits are carried over each month for one year. At the end of the year, the utility pays for any remaining credits. However, in 2018, a new law was enacted that ends net metering to new customers when the InterconnectionResidential Solar Investment Program ends or when the regulators establish the new compensation program – whichever occurs first.
Interconnection
The Public Utilities Regulatory Authority of Connecticut oversees interconnection guidelines for distributed energy systems up to 20 MW in capacity. Under the three-tiered system, which includes a standard interconnection agreement and application fees, customers must install an external disconnect switch and maintain liability insurance based on the system's capacity.
Building Energy Code
Municipalities within the state are required to include roof-installed, residential solar photovoltaic systems up to 12 kW within the building permit application process. The installation must conform to provisions in the state building code. In addition, certain commercial building projects that are projected to cost $5 million or more are required to follow "green" building guidelines.
Building Permit Fee Waivers for Renewable Energy Projects
Class I renewable energy projects, which include solar photovoltaic systems, can be exempt from paying building permit fees should a municipality choose to pass a local ordinance to that effect.
Local Option – Residential Sustainable Energy Program
Municipalities may establish programs to help homeowners complete energy upgrades through an assessment or lien on the property. Municipalities may issue bonds or secure private, state or federal funding to help pay for the program.
None specifically for commercial
TAX CREDITS
None for residential specifically
None specifically for commercial
EXEMPTIONS
Sales and Use Taxes
Solar photovoltaic systems are exempt from sales and use taxes in the state. The exemption includes the equipment and labor related to the installation of the system.
Property Tax Exemption
Residential, commercial and industrial systems that generate electricity for the owners' use may be eligible for a 100 percent property tax exemption for renewable energy property. The claim must be filed in the property's jurisdiction by November 1 of the assessment year.
None for residential specifically
None for commercial specifically
Connecticut Companies & Solar Panel Installers
Connecticut solar installations totaled some $270 million in 2015, and the state has more than 150 solar companies, with roughly a third of those devoted to contracting and installation services. Find out more about going solar from one of the following:
Solar Resources
Want to learn more about going solar? These state and national resources can help answer your questions.
HomePower
This journal features information about how to use renewable energy to power homes and aims to assist people in making informed, fiscally sound decisions about energy consumption.
Solar Electric Power Association
Founded in 1992, this nonprofit organization facilitates clean energy use through utility integration and the use of solar. It works with electric utilities and companies that offer solar power, energy storage, demand response, and other technologies.