Pennsylvania has made a strong commitment to renewable energy. In total, Pennsylvania has devoted approximately $1.8 billion to solar energy projects in the state, according to the Solar Energy Industries Association. Additionally, Pennsylvania ranked 22nd in the U.S. for installed solar capacity. People looking to make a difference and perhaps save some cash in the long-run should explore solar panels in Pennsylvania.
Pennsylvania's Solar
Report Card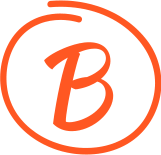 Methodology

To determine a grade for each state, our researchers and solar experts analyzed data on crucial solar-advancement criteria from the following sources:
We determined a rank from one to 10 for each state in each category. We then combined the scores with the following weights and assigned an overall grade for each state. Our goal is to encourage those considering solar for their homes to get a basic understanding of solar potential in their areas and discover the best opportunities for clean energy available.
Incentives & Rebates, 40%
Electricity Rate, 15%
Renewable Energy Policy, 30%
Interconnection Ease, 5%
Photovoltaic Potential, 10%
Electricity Costs in Pennsylvania
The cost of electricity across all sectors in Pennsylvania averages $0.96 per kWh. Although that figure is just slightly higher than the national average, it is a considerable jump from the state's 2005 average of $0.08 per kWh. Currently, most of the electricity in the Keystone State comes from natural gas-fired and nuclear power plants, but increasing utility prices combined with Pennsylvania's push for more clean energy may make solar energy more attractive to homeowners.
Cost of Residential Electricity
Data from U.S. Energy Information Administration
*as of Q3 2015
Pennsylvania Solar
Resources Library
Key Initiatives & Policies
The Pennsylvania Sunshine Solar Program was discontinued at the end of 2013 after providing $100 million in solar rebates, and Pennsylvania's budget is still uncertain. However, Pennsylvania residents still have opportunities to save on solar energy. Additionally, the price of installing solar photovoltaic systems has continued to drop in Pennsylvania, adding to potential savings.
REBATES/INCENTIVES
Solar Alternative Energy Credits
According to Pennsylvania law, all electric distribution companies as well as electric generation suppliers must supply about 18 percent of their electricity using renewable energy resources and get some of their sales of electricity from solar PV systems by 2021. Related to this, one solar alternative energy credit means that a MWh of electricity was produced by a PV facility in the state. Incentives for solar energy producers vary based on the market, although the market price in 2015 for Pennsylvania-sourced solar renewable energy certificates (equivalent to a solar alternative energy credit) ranged from $32 to $55/MWh.
High Performance Building Incentives Program
Pennsylvania law supports renewable energy technologies, including solar PV systems. Incentives, including loan guarantees, loans, and grants, are available to small businesses in the state (those with no more than 100 employees) as well as individuals for constructing commercial buildings or homes. Residential loans/loan guarantees have a maximum of $100,000; commercial loans/loan guarantees have a maximum of $2 million; and for grants, the maximum is 10 percent of the cost of the project or $500,000, whichever is lower.
None for residential specifically
None for commercial specifically
POLICIES
Interconnection Standards
There are four levels of interconnection in Pennsylvania that allow solar PV systems to be connected to the electricity grid. Level 1 is for systems that are 10 kW in capacity and lower; Level 2 is for two MW-capacity systems; Level 3 is for up to 5 MW in capacity, and Level 4 is for systems that do not qualify for the other three levels. The application fee is $350 along with $2/kW of nameplate capacity.
Net Metering:
Based on Pennsylvania law, net metering must be provided to residential customers who produce energy using solar PV systems. The maximum capacity for residential systems is 50 kW; for commercial systems, it is 3 MW; and the maximum is 5 MW for emergency and micro-grid systems.
Public Benefits Programs
The five chief distribution utilities in the state of Pennsylvania created Sustainable Energy Funds to promote the development of solar energy and other types of renewable energy. These funds vary in amount, although the collective revenue of the funds through 2014 totaled about $99 million. Funds are moving toward an investment fund and revolving loan model to sustain the capital.
None for residential specifically
None for commercial specifically
TAX CREDITS
None for residential specifically
None for commercial specifically
TAX EXEMPTIONS
None for residential specifically
None for commercial specifically
Solar Panel Installers & Contractors in Pennsylvania
For Pennsylvania homeowners interested in solar panel installation, opportunities abound. With more than 669 businesses in the Pennsylvania solar industry, it's important to vet your options before choosing a company. Interview contractors to determine how long they have been in the solar industry—the more experience the better—and find out the scope of their prior projects. It's also helpful to inquire as to how they will handle billing with your current utility.
Here is a list of Pennsylvania solar companies to get you started.
Additional Resources
The following resources will help you research solar energy options in Pennsylvania.
Mid-Atlantic Solar Energy Society
This chapter of the nonprofit American Solar Energy Society works to educate residents in the Mid-Atlantic region about renewable energy.