Though Iowa is well suited for solar power, only a small amount of its power currently comes from solar. However, under the Mandatory Utility Green Power Option, utility providers are required to offer green options to consumers. This, along with the reasonable cost of solar, could help improve Iowa's use of the resource. Find resources on how moving to solar can save you money through incentives.
Iowa's Solar
Report Card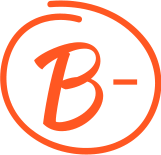 Methodology

To determine a grade for each state, our researchers and solar experts analyzed data on crucial solar-advancement criteria from the following sources:
We determined a rank from 1 to 10 for each state in each category. We then combined the scores with the following weights and assigned an overall grade for each state. Our goal is to encourage those considering solar for their homes to get a basic understanding of solar potential in their areas and discover the best opportunities for clean energy available.
Incentives & Rebates, 40%
Electricity Rate, 15%
Renewable Energy Policy, 30%
Interconnection Ease, 5%
Photovoltaic Potential, 10%
Electricity Costs in Iowa
The cost of electricity in Iowa is quite favorable for the residential consumer but not as much so for the commercial user. The average residential user spends $0.14 per kWh on electric power, which is above the national average. And rates have increased substantially in recent years. The majority of Iowa's energy resources currently come from wind power, second only to Texas.
Cost of Residential Electricity
Data from U.S. Energy Information Administration
*as of Q3 2015
Iowa Resources
and Further Reading
Iowa Solar Policies & Incentives
Though Iowa does not have strong incentive programs for solar energy use, it does promote renewable and efficient energy programs. However, because utilities are reluctant to allow third-party ownership, power purchase agreements and zero-down leases are not allowed in the state. However, there are some bright spots. There are a total of 86 available programs including loans, metering programs, grants and policies from the federal, state and local levels that impact the costs and use of solar energy in Iowa. It also has an online system where residents can apply for and track the progress of tax credit applications. Read on to find out about the solar incentives available in Iowa.
REBATES/INCENTIVES
Alternate Energy Revolving Loan Program
Low-interest loans are available to individuals and organizations to help fund renewable energy installations, including solar photovoltaic systems, within Iowa. Loans start at 0 percent interest rate up to $1,000,000.
None for residential specifically
IADG Energy Bank Revolving Loan Program
Businesses may be eligible for low-interest financing from the Iowa Economic Development Group for renewable energy projects, including solar photovoltaic systems.
POLICIES
Solar Easements
Iowa's property code allows for access to sunlight for operating a solar energy system and also grants municipalities the right to stop homeowners associations from limiting solar collection systems. Easements may be entered into voluntarily or through the local municipality.
Interconnection Standards
The Iowa Utility Board oversees and sets the rates for the state's utilities. Interconnection requests fall into four levels, based on size and usage. All facilities are required to show proof of liability insurance and utilities have the discretion to require a manual disconnect device.
Net Metering
Although not required by law, Iowa's two investor-owned utilities offer net metering for individual systems up to one kW. Net excess generation can be carried forward for use in subsequent months. Customers are not allowed to cash out excess credits.
None specific to commercial
TAX CREDITS
Solar Energy System Tax Credit
Once an installation is complete, solar system owners may apply for a tax credit of up to $5,000 or 50 percent of the federal tax credit for energy efficient property. For installations that occur after January 1, 2016, the tax credit awarded is equal to 50 percent of the federal credit up to $20,000.
None for residential specifically
EXEMPTIONS
Renewable Energy Equipment Exemption
Sales of solar energy equipment that is used to collect and convert sunlight into energy or that transform the energy to a point of use, such as solar photovoltaic panels and inverters, are exempt from Iowa state sales tax, currently 6 percent.
Property Tax Exemption
The market value added to a home or business because of solar photovoltaics is exempt from property taxes for five full years after a system is installed. Eligible systems use or store electricity generated on-site.
None for residential specifically
None for commercial specifically
Solar Contractors & Installers in Iowa
Iowa Solar Panel Resources
If you are looking for more information on solar industries and the benefits of going solar, check out these sites.
Benefits.gov Energy Assistance
This site lists all the state programs that assist consumers in paying for solar or renewable energy residential systems. This includes the Iowa LIHEAP or Iowa Low Income Home Energy Assistance Program.
DSIRE – Iowa Profile
Find out more about the incentives available to those going solar in the State of Iowa.
Iowa Solar Energy Trade Association
This professional organization helps to promote the highest standards in safety, quality and standards for the solar industry and its consumers.
National Association of State Energy Officials (NASEO)
This group of state officials meets routinely throughout the country to review the current ideas and technology in the solar energy market. They have been meeting together to plan energy programs and discuss their energy needs since 1986.