Louisiana is first in the country for energy consumption per capita, largely because of the state's industrial sector. It is also the state with the least expensive average price of electricity, coming in at just under $0.097 per kWh. The majority of this energy comes from natural gas; Louisiana is one of the top five natural gas producing states in the country. With the low price of electricity and the high production of fossil fuels, solar is not a major player in the electricity generation game, making up zero percent of the state's total capacity. Nevertheless, for residents who are looking to make an environmental impact and secure cleaner sources of energy, solar has great potential in Louisiana with more than 200 sunny days per year.Learn more about solar panels in Louisiana, including rebates available, policies and where to find more information.
Louisiana's Solar
Report Card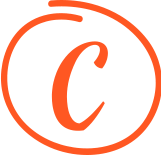 Methodology

To determine a grade for each state, our researchers and solar experts analyzed data on crucial solar-advancement criteria from the following sources:
We determined a rank from 1 to 10 for each state in each category. We then combined the scores with the following weights and assigned an overall grade for each state. Our goal is to encourage those considering solar for their homes to get a basic understanding of solar potential in their areas and discover the best opportunities for clean energy available.
Incentives & Rebates, 40%
Electricity Rate, 15%
Renewable Energy Policy, 30%
Interconnection Ease, 5%
Photovoltaic Potential, 10%
How Expensive is Electricity in Louisiana?
Both commercial and residential electricity prices in Louisiana are well below the national average at $.084/kWh and $.09/kWh, respectively. This means that Louisiana residents may not feel as inclined to find alternative energy sources. However, with most of the state's energy supplied by natural gas, which costs $3.51/thousand cu feet more than the national average for residential consumers, Louisianans may look into solar energy as a long-term, environmentally friendly alternative.
Cost of Residential Electricity
Data from U.S. Energy Information Administration
*as of Q3 2015
Louisiana
Solar Resource Library
Policies & Incentives for Using Solar Panels in Louisiana
Though it's not a particularly solar-friendly state, the county, state and federal governments are attempting to make going solar more lucrative for Louisiana residents. A net metering policy allows those with solar power to earn back in cash the energy they didn't use from their panels. In addition, federal tax credits for renewable energy and energy efficiency give residents tax breaks for installing and utilizing environmentally friendly energy sources for their homes. The list below includes the solar energy incentives and policies for Louisiana.
REBATES/INCENTIVES
Sustainable Energy Financing Districts (PACE)
A program that provides PACE loans for paying towards the installation of energy improvements and clean energy generators, with a limit of up to 10 percent of the property's retail value.
Home Energy Loan Program (HELP)
Offers residential homeowners a five-year loan to be used to improve the energy efficiency of their home. The maximum loan amount is $5,000.
POLICIES
Net Metering
Utility companies are required to provide net metering services for residential generators of up to 25 kW capacity and commercial and agricultural generators of up to 300 kW. Utilities are also able to buy at least 0.5 percent of the retail peak load electricity produced.
Interconnection Guidelines
Rules that adopted net metering requirements and interconnection guidelines. Customers who want their personal generators connected with their utility must sign an interconnection agreement and pay for all interconnection costs.
Solar Rights
State law prevents the unreasonable restriction of property owners from installing solar energy systems, except on historical landmarks, districts and historical preservation areas.
Solar and Wind Contractor Licensing
For consumer protection, any contractor that wishes to legally install solar panels must comply with the Louisiana State Board of Licensing. Solar PV and Solar Heating installer certifications are available and can be obtained through testing.
None for residential specifically
None for commercial specifically
TAX CREDITS
None for residential specifically
None for commercial specifically
EXEMPTIONS
Solar Energy System Exception
Any equipment that is attached to a residential home or swimming pool, such as solar panels, are exempt from ad valorem taxation, as long as the equipment is considered personal property.
None for commercial specifically
Louisiana Companies, Contractors & Installers
Resources
A number of local, state and federal organizations are available to assist Louisiana residents as they research the transition to solar. We've included some of them here for you.
Louisiana Department of Natural Resources
This government office works to promote sustainable use of the state's natural resources. It provides a regulatory system that allows organizations to grow and develop in an effort to maintain economic stability in the state.
Louisiana Solar Energy Society
This nonpartisan organization promotes and educates people about solar energy. It holds monthly meetings for solar enthusiasts and professionals and also holds conferences and workshops regularly.