With as many sunny days as Florida, South Dakota has the potential to be a great producer of solar energy. In addition to weather, the relative ease of connectivity to the power grid makes the state increasingly attractive to installers and contractors that specialize in solar power. Residents interested in capitalizing on potential savings while simultaneously making a difference should explore the growing collection of solar panel options in South Dakota.
South Dakota's Solar
Report Card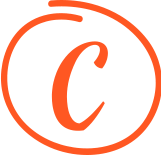 Methodology

To determine a grade for each state, our researchers and solar experts analyzed data on crucial solar-advancement criteria from the following sources:
We determined a rank from one to 10 for each state in each category. We then combined the scores with the following weights and assigned an overall grade for each state. Our goal is to encourage those considering solar for their homes to get a basic understanding of solar potential in their areas and discover the best opportunities for clean energy available.
Incentives & Rebates, 40%
Electricity Rate, 15%
Renewable Energy Policy, 30%
Interconnection Ease, 5%
Photovoltaic Potential, 10%
A Look at Electricity in South Dakota
The cost of electricity across all sectors of South Dakota is below the national average at a little over $0.10 per kWh. This means that solar can save you less here than in other states, making it difficult for solar companies to draw in consumers. According to the U.S. Energy Information Administration, in 2018, wind and hydroelectric power generated 70 percent of South Dakota's total net electricity generation. The state's low prices and pronounced use of other renewable resources have contributed to the lack of extensive solar energy in the state.
Cost of Residential Electricity
Data from U.S. Energy Information Administration
*as of Q3 2015
South Dakota Solar:
Library of Resources
Policies & Incentives
Despite a significant increase in installed solar capacity since 2011, South Dakota still ranks 50th in the country in this category. There is significant room for growth for solar in this state. South Dakota does little to encourage residential or commercial solar installation. The state does not offer rebate programs, performance payback, or solar tax credits because there is no state income tax. However, it does offer a very strong property tax exemption and the federal solar tax credit still applies. While the state can do more to spur solar energy use, residents can still potentially secure a good rate of return on their solar systems.
REBATES/INCENTIVES
None in residential/commercial specifically
None in residential specifically
None in commercial specifically
POLICIES
Interconnection Standards
South Dakota's interconnection standards for distributed generation have four levels for systems up to 10 megawatts (MW) in capacity. Technical screens apply to each level and general liability insurance is required.
Renewable, Recycled and Conserved Energy Objective
Legislation enacted in 2008, established a voluntary objective that 10% of all retail electricity sales in the state be obtained from renewable and recycled energy by 2015. A modification made the following year allowed "conserved energy" to meet the objective.
None for residential specifically
None for commercial specifically
TAX CREDITS
TAX EXEMPTIONS
Renewable Energy System Exemption
South Dakota offers tax exemptions for facilities that generate electricity using solar resources. Either the first $50,000 or 70 percent of the assessed value of eligible property, whichever is greater, is exempt from the real property tax.
None for residential specifically
None for commercial specifically
Contractors & Installers: Sizing Up South Dakota Solar
Solar energy is a growing industry in South Dakota, with more and more companies entering the solar game each year. See who's new to South Dakota solar, which contractors have the most experience, and, perhaps most importantly, who may be able to help you get on the fast track to solar installation.
Additional Resources & Info
Learn more information about solar policies, rebates and governing bodies in South Dakota with these helpful resources to get you started.