Though Washington is an eco-friendly state, it ranks 31st in the number of solar panel systems installed in the country, according to the National Renewable Energy Laboratory. This is likely because the state only has 58 clear days during the year. However, even in Washington, using solar panels can still benefit homeowners and businesses.
Washington's Solar
Report Card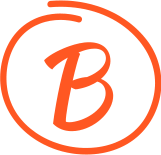 Methodology

To determine a grade for each state, our researchers and solar experts analyzed data on crucial solar-advancement criteria from the following sources:
We determined a rank from 1 to 10 for each state in each category. We then combined the scores with the following weights and assigned an overall grade for each state. Our goal is to encourage those considering solar for their homes to get a basic understanding of solar potential in their areas and discover the best opportunities for clean energy available.
Incentives & Rebates, 40%
Electricity Rate, 15%
Renewable Energy Policy, 30%
Interconnection Ease, 5%
Photovoltaic Potential, 10%
How Expensive is Electricity in Washington?
Washington residents can feel good about where they live when it comes to electricity. Powering their homes and businesses costs relatively little and the energy comes primarily from renewable sources. The cost of electricity in Washington is below the national average, with residential customers paying about $.09/kWh. And the price of electricity hasn't changed much over the years, increasing less than 1 cent per kWh since 2011. The majority of the state's energy consumption comes from hydroelectric power and nearly all of its energy production comes from renewable resources.
Cost of Residential Electricity
Data from U.S. Energy Information Administration
*as of Q3 2015
Washington
Library of Resources
Washington Solar Policies & Incentives
Financial incentives help to encourage residents and businesses to convert to solar power. The state ranks low for the number of solar panels installed and much of the state relies on other renewable energy sources. There are few state incentives, however federal tax credits do exist. The Renewable Energy Sales and Use Tax Exemption allows for both commercial and residential to be exempt from sales tax on a solar system generating 10 kW or less as well as solar thermal systems. Many utility companies also offer loans, rebates and other financial assistance for those going solar.
REBATES/INCENTIVES
Orcas Power & Light – More Green Power Program:
Orcas Power and Light (OPALCO), provides a performance-based incentive for residential and commercial members who generate energy from photovoltaics. Incentive payments are paid per kWh of production.
Renewable Energy Cost Recovery Incentive Payment:
This incentive, paid to the PV producer, starts at a base rate of 15 cents per kWh and is adjusted by multiplying the incentive by a set of factors. This incentive applies to both single-owned systems and community solar projects.
Solar Energy Equipment Loan:
Clark Public Utilities offers financing to its customers for the purchase and installation of residential solar equipment. Loans up to $30,000 are available for solar photovoltaic (PV) systems.
None for commercial specifically
POLICIES
Solar Easements & Rights Laws:
Washington law does not create an automatic right to sunlight, but allows parties to enter into solar easement contracts voluntarily for the purpose of ensuring adequate exposure of a solar-energy system.
Net Metering:
Washington's net-metering law is first-come, first-served and applies to systems up to 100kW in capacity that generate solar electricity. All customer classes are eligible, and all utilities must offer net metering.
Interconnection Standards:
Washington interconnection standards apply to the state's investor-owned utilities (Avista, PacifiCorp, and Puget Sound Energy), but not municipal utilities, public utility districts or cooperative electric utilities. The standards provide for three separate levels of interconnection based on system capacity and other requirements.
Residential Solar Permitting Requirements:
Washington's State Building Code has requirements for the installation, inspection, maintenance and repair of solar PV energy systems. PV installations that meet standard requirements are exempt from the roof covering specifications in the code. See the full list of standard requirements.
None for commercial specifically
TAX CREDITS
TAX EXEMPTIONS
Renewable Energy Sales and Use Tax Exemption:
Solar energy systems of 10kW or less are eligible for a 100% exemption from sales and use tax in Washington. Purchasers of these systems can show the seller an exemption certificate to avoid paying the sales and use tax.
Solar Companies, Contractors & Installers in Washington
A number of solar companies help to serve the state of Washington and its surrounding area.
Washington Solar Panel Resources
For Washington residents who are looking for more information, we have a list of resources.
DSIRE Incentives Database – Washington
Search through the Database of State Incentives for Renewables and Efficiency which lists all the incentives Washington residents qualify for when going solar.
Solar Installers of Washington
Explore this professional trade association, formed in 2013 and designed to be a unified voice for its members, improving business conditions and advocating for public policy.
Solar Washington
Learn more to help promote the development and use of solar and other renewable energy sources. This non-profit group supports legislation to help expand the use of solar in the state's energy supply in an effort to broaden the job market and clean energy use.