Alaska might not be an obvious choice for solar, but it's warming up to the idea, installing more than $1 million of solar energy in 2014. Although Alaska enjoys only 61 full days of sunshine each year, the state is awash in sunlight during the summer months. Remote settlements dot the state, so both small-scale solar installations and innovations tied to power storage hold great potential. See why switching to solar panels in Alaska can both protect the environment and lower electric bills – plus find local installers and money-saving incentives.
Alaska's Solar
Report Card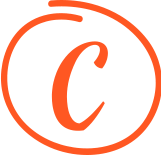 Methodology

To determine a grade for each state, our researchers and solar experts analyzed data on crucial solar-advancement criteria from the following sources:
We determined a rank from 1 to 10 for each state in each category. We then combined the scores with the following weights and assigned an overall grade for each state. Our goal is to encourage those considering solar for their homes to get a basic understanding of solar potential in their areas and discover the best opportunities for clean energy available.
Incentives & Rebates, 40%
Electricity Rate, 15%
Renewable Energy Policy, 30%
Interconnection Ease, 5%
Photovoltaic Potential, 10%
Electricity Costs in Alaska: State Comparison
At more than 23.89 cents per kWh in 2019, Alaska's average residential electricity prices are the second-highest in the country behind Hawaii and well above the national average of 13.17 cents per kWh. But it's important to note that rates vary greatly across this vast state, with the very high rates paid by rural, remote Alaskan villages skewing the state average up. Residents in Alaska's populous "Railbelt" region (Homer to Fairbanks) pay far more reasonable electricity rates. Alaskans get their power from a variety of sources, including wind, hydroelectric, geothermal and in the rural areas, diesel-electric generators, according to U.S. Energy Information Agency. In spite of Alaska's high latitude, solar energy, including hot water and photovoltaic panels, can be found in off-grid systems in remote parts of the state.
Cost of Residential Electricity
Data from U.S. Energy Information Administration
*as of Q3 2015
Alaska
Solar Resource Library
Alaska's Solar Policies & Incentives
Despite having no Renewable Portfolio Standards and no rebates, Alaska does offer statewide net metering standards. Fortunately for Alaskans, all of the surplus energy produced carries over to subsequent months and never expires. This means that during the summer when Alaskans enjoy lengthy days, their solar systems can rack up credits to use during the low-light winter months.
REBATES/INCENTIVES
None for residential specifically
Alternative Energy Conservation Loan Fund
The Department of Commerce, Community, and Economic Development provides loans for businesses to install or purchase alternative energy systems in commercial buildings. Applicants can borrow up to $50,000 and must reside in Alaska for at least one year prior to submitting an application.
POLICIES
Solar Easements
In 2015, the Alaska State Legislature passed a law that allows commercial and residential landowners to enter a contract that ensures adequate exposure to the state's solar energy system.
Interconnection Guidelines
In May 2011, the Regulatory Commission of Alaska passed interconnection guidelines that allow residential and commercial utility customers to be charged liability insurance for energy equipment—like converters, controllers, and converters—provided that the cost is reasonable.
Net Metering
Homeowners and commercial properties with renewable energy systems that have a capacity of 25 kilowatts or less can receive a credit for creating more energy than they consume. Every month, utilities compare a customer's energy consumption against energy generation and will either issue a credit or a bill depending on which is higher.
None for residential specifically
TAX CREDITS
None for residential specifically
None for commercial specifically
EXEMPTIONS
None for commercial specifically
Solar Panels in Alaska: Contractors & Installers
There are about 14 companies with about 66 employees working in the solar industry in Alaska. Nearly all of the businesses handle solar projects throughout the state. The companies include distributors and installers. Here are some companies who handle residential solar installations:
Additional Resources for Going Solar in Alaska
Alaska Regulatory Commission
Find out about the governing body that regulates electricity and rates by Alaska's public utilities and find information on pending actions and upcoming public hearings.
Alaska State Energy Authority
Explore a range of information on the state's energy programs, such as the Alaska Renewable Energy and the Emerging Energy Technology funds, as well as energy-saving strategies and data.
Alaska State Legislature
Search for and follow pending legislation affecting solar energy, contact individual legislators, and stay current on a variety of legislative issues in the state.
Renewable Energy Alaska
Find out about Alaska's renewable energy resources and projects from a coalition of utilities, businesses, conservation groups, Alaska Native organizations and government agencies.
Alaska Energy Wiki
Explore a free online collaborative energy website created by the Alaska Center for Energy and Power and geared toward helping readers understand Alaska's unique and diverse energy needs.