With its sunny days, Georgia has great potential for harnessing solar energy — in fact, the southern two-thirds of the state offers as much solar potential as all of Florida. Although solar development in Georgia has been slow, the future is brighter as the state adopts measures to encourage and support its use. Read on to see how Georgia is making the switch to solar easier than ever with new rebate incentives, and browse a comprehensive list of solar panel dealers and resources.
Georgia's Solar
Report Card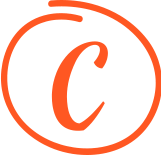 Methodology

To determine a grade for each state, our researchers and solar experts analyzed data on crucial solar-advancement criteria from the following sources:
We determined a rank from 1 to 10 for each state in each category. We then combined the scores with the following weights and assigned an overall grade for each state. Our goal is to encourage those considering solar for their homes to get a basic understanding of solar potential in their areas and discover the best opportunities for clean energy available.
Incentives & Rebates, 40%
Electricity Rate, 15%
Renewable Energy Policy, 30%
Interconnection Ease, 5%
Photovoltaic Potential, 10%
Cost-Comparison of Electricity in Georgia
At just over $.11/kWh, the cost of electricity in Georgia is slightly less than the national average, although residents' usage is higher than the rest of the country, making their total costs more. Some energy demands are met through solar, with about 370 MW of installed solar power throughout the state. More than 200 MW were added in 2015 alone, representing almost a 300 percent increase over 2014. In addition, legislation passed in 2015 now makes it possible for customers to enter into power purchase agreements (PPAs) with utility companies. These significantly reduce upfront installation costs, and have proved pivotal to the increased popularity of solar panels in Georgia and development of the state's solar industry as a whole.
Cost of Residential Electricity
Data from U.S. Energy Information Administration
*as of Q3 2015
Georgia
Library of Resources
Examining Georgia's Solar Policies & Incentives
Georgia offers several ways for consumers to take advantage of solar energy. More than 70 programs throughout the state offer incentives, loans, and rebates to consumers installing solar panels in Georgia.
REBATES/INCENTIVES
TVA Green Power Providers
Homeowners and businesses are eligible for a performance-based incentive program for the installation of renewable generation systems. For the first 10 years of the 20-year term, TVA will purchase 100 percent of the output at a premium of $0.02 per kWh on top of the retail electricity rate. During the second 10 years, TVA will pay the retail rate. New participants receive a $1,000 incentive to offset the upfront costs.
Georgia Power Solar Buyback
The state's largest utility purchases limited solar power at a premium rate of $0.17 per kWh from solar customers who generate additional energy. The program is currently full, with new applicants being placed on a waiting list.
POLICIES
Net Metering
Georgia law allows but does not require utilities to offer net metering. Utilities and cooperatives are required to offer bidirectional or single-directional metering to customers who generate electricity, depending on how the equipment is connected to the grid. Residential photovoltaic systems are limited to 10 kW and commercial systems are capped at 100 kW. All or part of the net excess generation may be sold back to the utility.
Solar Easements
According to Georgia's Solar Easements Act of 1978, solar easements are to be created and negotiated in the same way as other types of easements. Owners of solar energy systems may enter into a written agreement for continued access to sunlight. The easement agreement must contain a description of the airspace affected and conditions under which the easement will be terminated.
Interconnection Guidelines
Georgia's guidelines permit residential customers with solar photovoltaic systems up to 10 kW in capacity and commercial customers up to 100 kW to connect to the electricity grid. The standards do not require a manual external disconnect device and utilities may not require additional tests or liability insurance.
None for residential specifically
None for commercial specifically
TAX CREDITS
None for residential specifically
None for commercial specifically
EXEMPTIONS
None for residential specifically
None for commercial specifically
Directory of Solar Panel Companies in Georgia
There are solar contractors and installers all over the state. Find out more information about companies offering solar panels in Georgia below:
Additional Georgia Solar Resources
These state and national resources can help you in considering solar energy.
Georgia Power
One of the state's largest utility companies offers information about solar energy aimed at residential customers.
Georgia Solar Energy Association
The organization works to provide education about solar energy and promote its use. Members come from many fields that impact or are impacted by solar energy.