Moving to solar power may be a smart move for Virginia residents. According to the United Health Foundation, the state's air is the 17th dirtiest in the nation and much of that pollution comes from power plants. In response, solar is on the rise, meeting the economic and environmental needs of the state. In addition, rebates and tax exemptions are making the switch to solar energy more economical for Virginia residents. Scroll down to learn more about these incentive programs and browse a list of solar-panel installers.
Virginia's Solar
Report Card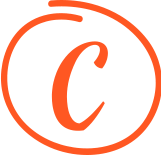 Methodology

To determine a grade for each state, our researchers and solar experts analyzed data on crucial solar-advancement criteria from the following sources:
We determined a rank from one to 10 for each state in each category. We then combined the scores with the following weights and assigned an overall grade for each state. Our goal is to encourage those considering solar for their homes to get a basic understanding of solar potential in their areas and discover the best opportunities for clean energy available.
Incentives & Rebates, 40%
Electricity Rate, 15%
Renewable Energy Policy, 30%
Interconnection Ease, 5%
Photovoltaic Potential, 10%
Average Electricity Costs in Virginia
High utility costs generally drive up the use of solar power. However, in Virginia, residential electricity is about $0.12 per kWh, which is near the national average. According to the U.S. Energy Information Administration, the price has been relatively steady since 2011, indicating that there hasn't been a huge shift in the supply or demand. In general, the state's energy consumption comes primarily from natural gas, nuclear electric power, and coal.
Cost of Residential Electricity
Data from U.S. Energy Information Administration
*as of Q3 2015
Virginia
Library of Solar Resources
Incentives & Policies for Solar Panels in Virginia
Several rebates, grants, and other incentives exist for residents looking to go solar. These solar-friendly offerings make it more financially lucrative to make the switch from traditional power sources to solar power. Incentives fall under local, state and federal umbrellas and can often be combined for added benefits, however, state incentives are minimal. The Tennessee Valley Authority offers a solar rebate for those that fall within its boundaries, impacting only those in four of the state's counties. Find out what you qualify for in the links below.
REBATES AND INCENTIVES
None in residential/commercial specifically
None in residential specifically
VirginiaSAVES Green Community Loan Program
This program provides low-cost financing to private commercial and industrial, non-profits, and local governments funding a variety of energy efficiency and renewable energy projects in the state.
POLICIES
Net Metering
Virginia net-metering is available on a first-come, first-served basis to customers who generate electricity from renewable energy sources up to 20kW capacity for residential customers and 1,000kW for non-residential customers.
Interconnection Standards
There are two interconnection standards in the state of Virginia: one for net-metered and one for non-net metered. Full details can be found within.
Solar Easements
The Virginia Solar Easements Act of 1978 allows property owners to create binding solar easements to protect and maintain proper access to sunlight.
Solar Rights
Virginian community associations generally may not prohibit a homeowner from installing or using a solar energy collection device on their property. However, it may establish reasonable restrictions concerning size, place, manner of placement of individual solar devices or restrict the installation of solar devices on common areas within the development.
None for commercial specifically
TAX CREDITS
None for residential/commercial specifically
None for residential specifically
None for commercial specifically
TAX EXEMPTIONS
None for residential specifically
Virginia Solar Installers & Contractors
Virginia Solar Energy Resources
MDV Solar Energy Industries Association
Serving, Maryland, D.C., and Virginia, the MDV-SEIA was founded in 1984 to support businesses in the solar industry. It offers policy advocacy, networking, education, and other benefits to its members.
National Resources Defense Council
Learn more from this environmental action group about renewable energy in Virginia as well as a host of other issues for both activists, environmental leaders and those looking to do more to go green.
Virginia Energy Sense
Virginia Energy Sense is an energy education program under the umbrella of the State Corporation Commission. It aims to teach residents of the Commonwealth how to save energy and energy costs to reduce electric consumption below 2006 levels.