Texas is among the top 10 sunniest and most populous states in the nation. Lots of sun plus a huge demand for electricity makes solar an ideal source of clean energy in this state. Texans can take advantage of tax exemptions and rebates to install solar panels that power their homes, schools, and businesses in an eco-friendly way. Go green (and potentially save some) with solar panels in Texas.
Texas's Solar
Report Card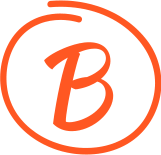 Methodology

To determine a grade for each state, our researchers and solar experts analyzed data on crucial solar-advancement criteria from the following sources:
We determined a rank from one to 10 for each state in each category. We then combined the scores with the following weights and assigned an overall grade for each state. Our goal is to encourage those considering solar for their homes to get a basic understanding of solar potential in their areas and discover the best opportunities for clean energy available.
Incentives & Rebates, 40%
Electricity Rate, 15%
Renewable Energy Policy, 30%
Interconnection Ease, 5%
Photovoltaic Potential, 10%
What's the Price of Electricity in Texas?
According to the U.S. Energy Information Administration, the average price of residential electricity in Texas runs at a little less than $0.12 per kWh. While this is still below the national average, each year Texas households are paying $1,801 for electricity. Texas by far produces and consumes and the most energy in the nation. In 2019, Texas generated its electricity primarily by natural gas, coal, and wind power. In fact, the state leads the country in wind-powered generation. With high prices and an open-mind toward using renewables, installing solar has the potential to save Texas residents a lot of money.
Cost of Residential Electricity
Data from U.S. Energy Information Administration
*as of Q3 2015
Texas
Solar Resource Library
Texas Solar Policies & Incentives
Texas should take full advantage of solar energy considering its vast amounts of sunshine and high electricity needs. Yet the state has been slow to implement effective policies and incentives for residents to encourage solar installation. Solar still has the potential to save consumers money thanks to the various incentive opportunities offered across the state. While there is no statewide rebate, there are an abundance of utility rebates and a 100 percent property tax exemption that can reduce thousands from the cost of a solar system.
REBATES/INCENTIVES
Austin Energy – Residential Solar PV Rebate Program
The solar rebate program from Austin Energy offers up to $2,500 to eligible residential customers who install PV systems and complete a solar education course. The rebate cannot exceed 50 percent of the total invoice and will only be paid for approved systems.
City of Sunset Valley – PV Rebate Program
This program is an add-on to the Austin Energy PV rebates and provides $1.00 per watt (up to 3,000 watts) in rebates to local homeowners who install photovoltaic (PV) systems on their properties. The system must first qualify for an Austin Energy rebate.
Xcel Energy – Residential and Hard-to-Reach Standard Offer Program
Residential and Hard-to-Reach customers participate in the program by first contacting a sponsor. Residential rebates are set at $358 per kW plus $115 per kWh. The Hard-to-Reach program targets customers with annual household incomes at or below 200 percent of federal poverty guidelines. Rebate amounts for this category are $420 per kW plus $0.135 per kW.
Guadalupe Valley Electric Cooperative – Residential Energy Efficiency Rebate Programs
Guadalupe Valley Electric Cooperative offers a one dollar per watt incentive to help make homes more energy efficient. Qualifying homes must have been built by an Energy Star-certified builder, and third-party verification is required for all energy-efficient measures.
TAX CREDITS
None for residential specifically
Solar Energy Device Franchise Tax Deduction
Texas corporations can deduct either the total cost of a solar energy device from its taxable capital or 10 percent of the system's cost from the company's income. Both are taxed under Texas's franchise tax.
TAX EXEMPTIONS
None for residential specifically
POLICIES
Interconnection Standards
Texas's interconnection standards apply to a point of delivery at electrical generating facilities, with a maximum capacity of 10 MW. Standardized interconnection applications and interconnection agreements are used.
Renewable Generation Requirement
The Public Utility Commission (PUC) of Texas established a renewable portfolio standard (RPS) that requires the installation of 5,000 MW of new renewables in Texas by 2015 and establishes a goal for 2025 of 10,000 MW of renewable energy capacity (already achieved).
Solar Rights
Home/Property Owners' Associations are not allowed to stop homeowners from installing solar energy devices. However, HOAs are allowed to block installation if it poses risk to public health and safety. Learn the caveats and exceptions in the full description.
None for commercial specifically
Companies That Install Solar Panels in Texas
Texas residents are fortunate to have loads of local solar companies and installers to choose from. Find a company in your area that can help you join the solar bandwagon.
Texas Solar Energy Resources
Educational and interactive websites specific to the state of Texas can help you understand solar energy issues in your local community. Here are a few websites to help you become better informed.
State Energy Conservation Office
Find a wide variety of information on state government energy programs, policy, projects, energy-saving strategies and energy-related statistics