Solar power is becoming a popular commodity in Wisconsin, which now ranks 20th in the nation for the number of solar panels installed. In a state where coal accounts for 62 percent of the state's electricity generation, tax incentives and rebates make solar a viable option for residents looking to reduce the costs of their energy. Find out how to use solar in Wisconsin.
Wisconsin's Solar
Report Card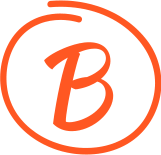 Methodology

To determine a grade for each state, our researchers and solar experts analyzed data on crucial solar-advancement criteria from the following sources:
We determined a rank from 1 to 10 for each state in each category. We then combined the scores with the following weights and assigned an overall grade for each state. Our goal is to encourage those considering solar for their homes to get a basic understanding of solar potential in their areas and discover the best opportunities for clean energy available.
Incentives & Rebates, 40%
Electricity Rate, 15%
Renewable Energy Policy, 30%
Interconnection Ease, 5%
Photovoltaic Potential, 10%
How Expensive is Electricity in Wisconsin?
Electricity in Wisconsin has become quite expensive, with residential costs ranging from 13.84 to 14.69 cents/kWh in 2015. And that price has steadily increased over the last few years, from $.13/kWh in 2011. This continues to be above the national average which hovers at around $.11/kWh, according to the U.S. Energy Information Administration. It is no wonder that solar has become more popular in Wisconsin, with $7 million invested in 2014 for this renewable energy source.
Cost of Residential Electricity
Data from U.S. Energy Information Administration
*as of Q3 2015
Wisconsin Solar
Library of Resources
Policies & Incentives for Solar Users
Wisconsin residents can take advantage of a wide range of money-saving programs when choosing to go solar. Focus on Energy rebates can help homeowners spend less and get a strong return on investment when purchasing a solar system. And thanks to net metering, those who go solar can actually earn money back on any power they generate but do not use. Add in increased home value, and using solar power can make money for some residents.
REBATES/INCENTIVES
Renewable Energy Loan Program:
Focus on Energy offers 50% or less of loan funds at 0% interest for the deployment of qualified renewable energy projects.
POLICIES
None that specifically targets residential properties.
None that specifically targets commercial properties.
TAX CREDITS
TAX EXEMPTIONS
Biogas, Solar, and Wind Energy Equipment Exemption:
Value added by biogas, synthetic gas, solar or wind energy systems can qualify for exemption from general property taxes. Exemptions can be received by filing with a local assessor.
Renewable Energy Sales Tax Exemptions:
Offers two, 100% sales tax exemptions for eligible purchases of various biomass and renewable energy sources (solar, wind, anaerobic digesters, etc.). To be eligible, the renewable energy generators must produce at least 200 watts of power a day.
Wisconsin Companies, Contractors & Installers
There are a number of solar panel installing companies in Wisconsin ready to help consumers adopt a green energy system for their homes.
Wisconsin Solar Panel Resources
For additional information about the state of solar and other renewable energy resources in Wisconsin, visit the links below.
Energy Fair
Held in June in Custer, WI, this fair helps to educate the public and raise awareness about alternative forms of energy. It hosts many events throughout the year.
Renew Wisconsin
Learn about renewable energy policies for the state. Renew Wisconsin advocates for renewable energy, educates the public and collaborates on initiatives that will benefit renewable energy.
Wisconsin Solar Energy Industries Association
Founded in 2010 as an affiliate of Solar Energy Industries Association, WiSEA supports all types of solar energy and its membership is made up of manufacturers, installers, project developers and other professionals and interested members of the solar industry.
Wisconsin State Energy Office
Find out more about this government office that is responsible for helping businesses and citizens through clean energy projects.