Solar energy has been a big success in New Jersey. With 205 sunny to partly sunny days a year and a rigorous Renewable Portfolio Standard, the state is primed to continue its push for growth in the renewable energy industry, particularly where solar is involved. See how residential solar panels stack up in New Jersey.
New Jersey's Solar
Panel Report Card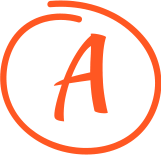 Methodology

To determine a grade for each state, our researchers and solar experts analyzed data on crucial solar-advancement criteria from the following sources:
We determined a rank from one to 10 for each state in each category. We then combined the scores with the following weights and assigned an overall grade for each state. Our goal is to encourage those considering solar for their homes to get a basic understanding of solar potential in their areas and discover the best opportunities for clean energy available.
Incentives & Rebates, 40%
Electricity Rate, 15%
Renewable Energy Policy, 30%
Interconnection Ease, 5%
Photovoltaic Potential, 10%
New Jersey Electricity Rates
The high cost of electricity is a major factor contributing to solar energy's success in New Jersey. Residential customers pay an average of $0.15 per kWh for electricity. These rates and other factors have caused New Jersey to rank in the top 10 states for installed solar capacity with more than 3,000 MWs as of 2019, enough to power nearly 500,000 homes. The state is also in the top 10 for projected solar growth with another 2,000 MWs expected over the next five years.
Cost of Residential Electricity in N.J.
Data from U.S. Energy Information Administration
*as of Q3 2015
New Jersey
Library of Resources
New Jersey Solar Panel Incentives
New Jersey offers 35 different federal, state and local policies, programs and incentives to encourage residents to invest in solar energy. Besides the federal solar investment tax credit (ITC), programs such as utility-bill PACE financing enhance returns and lower the cost of investing in residential solar installation. New Jersey plans to double the percentage of solar energy used to meet the state's Renewable Portfolio Standard (RPS) from 2.05 percent in 2014 to 4.1 percent by 2028.
REBATES/INCENTIVES
None for residential specifically
POLICIES
Net Metering
Net metering allows New Jersey residents with solar energy systems to get a credit on their utility bill for each unused kWh of electricity their systems produce. The credit can't exceed 100 percent of the homeowner's electricity usage in a year, but any solar PV system is eligible.
Solar Permitting Laws
Facilities that produce electricity via solar energy are allowed on industrial-zoned land, as long the land is at least 20 connecting acres that are owned by the same person or entity.
Societal Benefits Charge
State legislation led to the creation of a societal benefits charge for supporting investments in solar PV energy. The total public benefits fund was $344 million for the fiscal year of 2014.
Solar Easements
Agreements can be made allowing solar energy systems to cross into land not owned by the owner of the solar system if it's for the purpose of accessing direct sunlight. Easement agreements must include specific information about the nature of the solar equipment, like its size and angles, how the equipment will affect the property in question and what compensation will be made to the property owner.
Interconnection Standards
New Jersey electric companies must allow solar energy systems to connect to the grid without a fee.
None for commercial specifically
TAX CREDITS
None for residential/commercial specifically
None for residential specifically
None for commercial specifically
TAX EXEMPTIONS
None for commercial specifically
New Jersey: Solar Panel Contractors & Installers
In total, nearly $9.8 billion has been invested in solar energy installations. In addition, more than 700 solar companies were operating in New Jersey in 2019, employing 6,410 people. Below is a brief list that can help you narrow down your search for a solar contractor or installer in New Jersey.
N.J. Solar Panel Resources
There is a lot of information on solar energy in New Jersey. Below is a brief list to help you get started or refine your search.
New Jersey Board of Public Utilities
This is the state agency responsible for oversight of regulated utilities that provide electricity, natural gas, water, telecoms and cable TV. It's charged with ensuring public services are safe, efficient and affordable.
New Jersey Clean Energy Program
New Jersey Clean Energy is a state program that promotes increased energy efficiency and use of renewable energy to foster a stronger economy and a healthier, more sustainable society.
PSE&G Solar 4 All
Learn about the state's utilities program to develop 125-MW of grid-connected solar power capacity – enough to meet the electricity needs of some 20,000 average sized homes per year.
PSE&G Solar Loan Program
The 13th solicitation for the utility's Solar Loan III Program opens April 1, 2016. Residential and commercial customers can apply.
Solar New Jersey
Solar New Jersey's stated mission is to connect New Jersey homeowners and businesses with certified state solar installers by creating a more efficient solar marketplace.
SolarReviews
This resource offers consumer reviews of solar companies, panels, inverters and equipment across U.S. states, including summaries of state solar power installation requirements.
DSIRE
DSIRE is the Department of Energy's (DOE) online database of solar policies and programs by state, including information on federal, state and local solar policies, programs and incentives.
National Renewable Energy Laboratory
The DOE's flagship national solar and renewable energy R&D center, NREL's website is a prime source of information for those interested in the latest developments in solar policies and economics, as well as technology, news and developments.
U.S. Energy Information Administration (EIA)
EIA serves as the DOE's official source of national energy statistics. For anyone interested in energy in the U.S., EIA's website is an essential and popular source of data and information.
Solar Energy Industries Association (SEIA)
National solar industry trade association, SEIA, and its website are valuable sources of news, opinion, data, information regarding solar energy. The site includes state fact sheets that highlight and summarize recent developments.